Qualcomm is developing a Nintendo Switch-like console that will run on Android 12, as per the latest information online. The leading chip-maker is reportedly developing a device that is essentially an Android-powered gaming console as mobile gaming has taken centre-stage in the past few years now. As per a report from October 2020, Qualcomm could be working with Asus to develop "gaming smartphones" which could very well be an Android console after all.
According to a report by Android Police that cites a source familiar with Qualcomm's plans, this Android console is eerily similar to the Nintendo Switch with joycon-like controllers on the left and right that can be detached as well. David Ruddock of Android Police has seen the images of the device in question, however, cannot share them online possibly because it could be in the very early stages of development.
Another part of the information coming from Mishaal Rahman of XDA Developers indicates that Qualcomm's switch-like console could feature a 6.65-inch Full HD+ display and will be fitted with a cooling fan as well.
David's report states that the device looks like a "thicker, bulkier smartphone" which is a departure from the traditional form factor, but it also provides "added thermal headroom a thicker design affords will make its processor run faster and significantly more efficiently than a modern ultra-thin smartphone."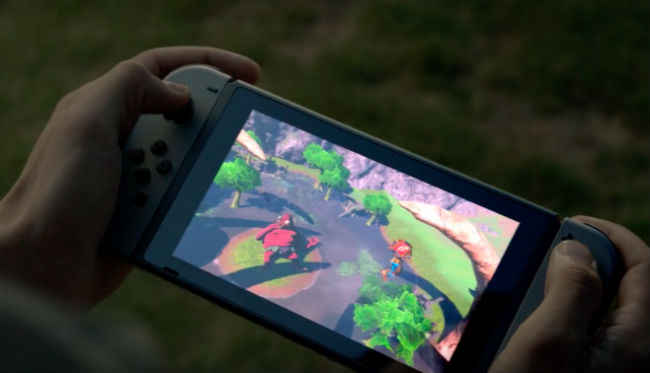 The yet-unnamed gaming console by Qualcomm is said to be equipped with a 6,000mAh battery that supports Quick Charge technology. "According to our source, Qualcomm is using a premium supplier in the controller space to design and manufacture the gamepads, though we were unable to verify the name of that supplier," the report adds.
Qualcomm's gaming console will reportedly run on Android 12 with a custom UI and optimizations for games available on the Google Play Store. Similar to the Nintendo Switch, Qualcomm's portable console will also have a display-out port that will let users hook it up to a television unit or a monitor. It is also expected to have a microSD card slot for expanding storage.
The gaming console from Qualcomm is currently on track for a launch in Q1 2022 which means that it could be powered by the next-generation of Qualcomm processors that arrive after the Snapdragon 888. Furthermore, the report notes that the targeted price for this device is currently set to $300 (Rs 21,800 approx), but it's unclear if that includes the controllers and high-end specifications. Additionally, it is expected that the portable Android console by Qualcomm won't offer any telephony features and does not even have a camera on the back.
The company also plans to support the Epic Games Store app on its portable console hinting that the Android version of the app store could be arriving soon. Qualcomm also plans to build its own "content portal" which could be its own library of titles optimized for the console.