Quite a few details of Bungie's next game, Destiny, have leaked online and developer has confirmed that the leaks are true.
The leak comes from IGN and reveals details about the story and the concept art of the new game. The document that was leaked to IGN was prepared by an advertising agency and speaks about the plot and other key aspects of Destiny.
The document reads, "Our story begins seven hundred years from now in the Last City on Earth, in a Solar System littered with the ruins of man's Golden Age. A massive, mysterious alien ship hangs overhead like a second Moon. No one knows where it came from or what it's here for, but only that it's our protector. Meanwhile, strange, alien monsters creep in from the edge of the universe, determined to take Earth and the Last City. We are young 'knights' tasked with defending the remains of humanity, discovering the source of these monsters and – eventually – overcoming it." Elsewhere in the document, the massive alien ship is referred to as "the Traveler."
Bungie co-founder Jason Jones says, "Destiny is designed for your inner seven year old. We want to make it feel like a mythic adventure."
From the above statement, it looks like the game will be quite different from what we have come to know from the Halo developer. Yes, for those of you that didn't know, Bungie was the developer responsible for the Halo franchise before passing on the baton to 343 Industries that made the epic Halo 4 game.
Bungie has accepted that the leaks are true and on its official website says, "Go ahead. Take a peek. It's alright. We weren't quite ready, but we will be soon, and we can't wait to finally show you what we've really been up to… Stick around, we haven't even started yet."
No concrete release date for the game is known but reports on the Internet suggest that the first game in the series will launch first on the Xbox 360 and the rest of the games in the Destiny franchise will launch for the subsequent console launched by Microsoft, which is expected to be the Xbox 360. The PS3 and PC versions of the game will launch subsequently after the Xbox 360 version of the game.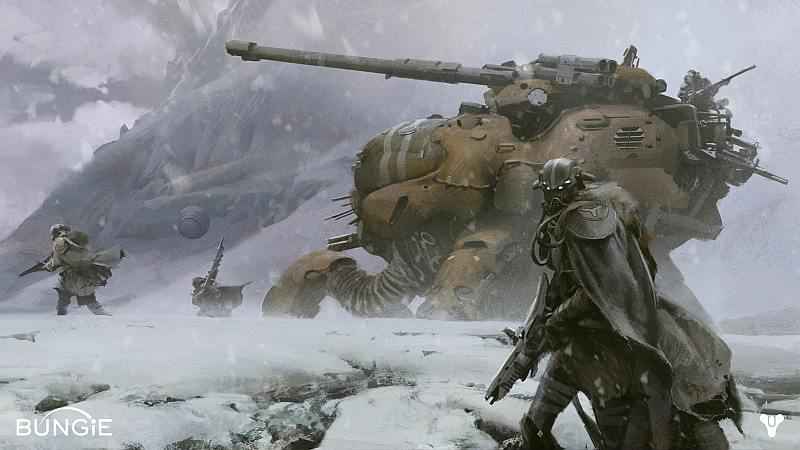 Source: IGN