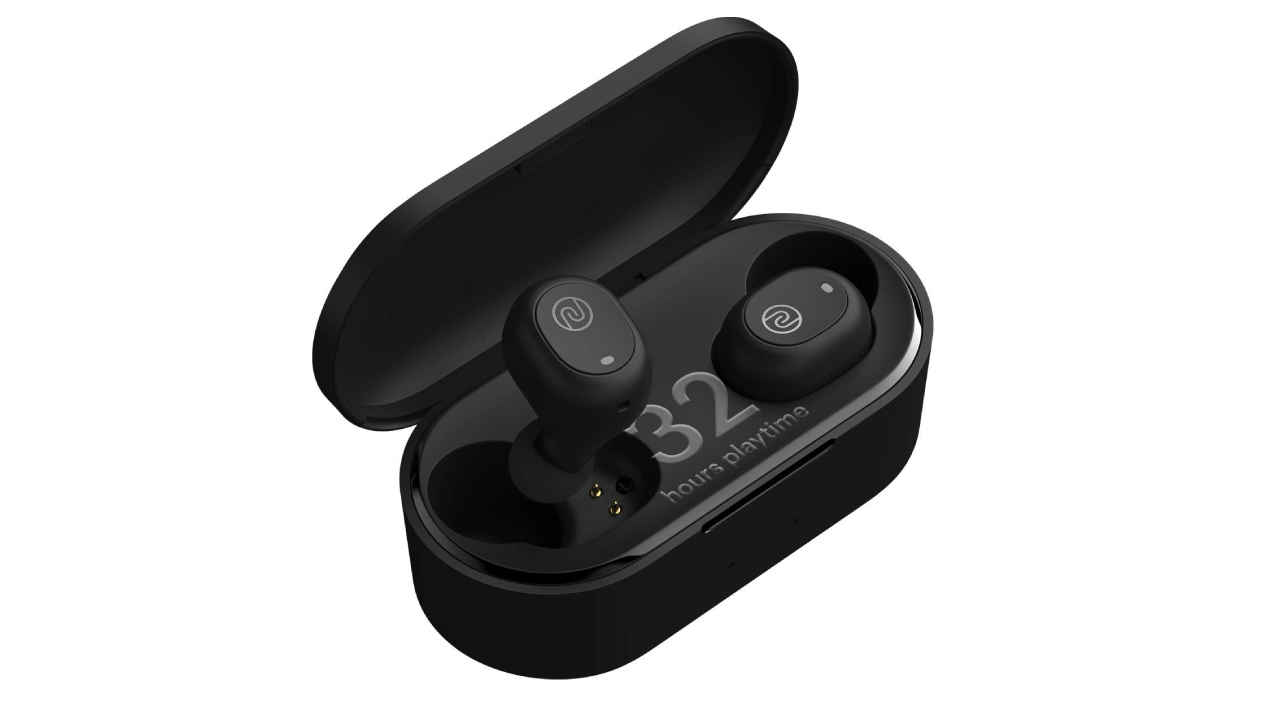 Truly wireless earbuds are the way to go these days. These earphones offer you a completely wire-free experience, and allow you to freely control your music, communicate with your phone and carry out a variety of other tasks with ease. If you're someone who loves listening to music while on the go, at home, at the office, in a coffee shop or wherever else, a pair of truly wireless earbuds gets the job done. Some of these earphones come with capability for fast charging, which further enhances the convenience of these earphones. So, if you're in the market for a new pair of modern wireless earphones, then check out some of these options available on Amazon.
Sennheiser Momentum True Wireless 2
Here is a pair of truly wireless earphones which make you welcome the future of technology. These earphones are compact enough to fit comfortably while giving you access to touch controls. These earphones also come with the added advantage of active noise cancellation, which makes for rich and dynamic sound without being interrupted by what's on the outside. The smart pause and play feature kicks in every time you remove the earphones from your ears, which is a nifty convenience feature, on top of the touch buttons. The best part is that you can charge these earbuds for just a short period of time to enjoy hours of listening time.
Mulo Wonderbuds 500 Truly Wireless Earphone
Here is a pair of compact wireless earphones which come with a display in the carry case, fast charging support via a USB-C port and touch controls at the outer part of earbuds. These earphones are wireless and can be charged using the carry case, which also houses a small display to show current charge levels. The Mulo Wonderbuds provide you with rich sound as well while keeping all the convenience. They deliver deep bass, rich mids and crisp lows so that you never miss out on even a single little detail. Since they are wireless earbuds, they are the perfect travel companion for you- be it watching movies or listening to music, these provide great audio.
Noise Shots Nuvo Wireless Bluetooth Earbuds
These are a pair of Bluetooth earbuds which provide convenience, style and fast charging support. They have a simple design, with a rather large touch panel on both the earbuds, using which you can play or pause music, skip songs or even access the smart assistant on your phone. The earphones themselves have a playback time of 32 hours, which can be extended using the carry case, which charges fast, giving you long playback hours. The earbuds are also extremely light, which makes them good for travelling as well as working out. It also uses dynamic audio drivers to give you great sound quality with rich detail. Since it has Bluetooth 5.0, you can connect several devices to it.
OnePlus Bullets Wireless Z
The OnePlus Bullets Wireless Z connects to your phone wirelessly and has a nifty neckband, comfortable during long hours of wearing it. On the neckband, you also get a set of physical controls, which are intuitive and easy to use. These earphones have a long-lasting battery, giving you seamless music for up to 5-6 days. Upon charging the Bullets Wireless Z for 10 minutes, the company claims you can get 10 hours of playback time. The sound quality on these earphones is rather impressive as it has a distinct sound signature and provides detailed audio quality. If you own an OnePlus phone, these will connect a whole lot faster.