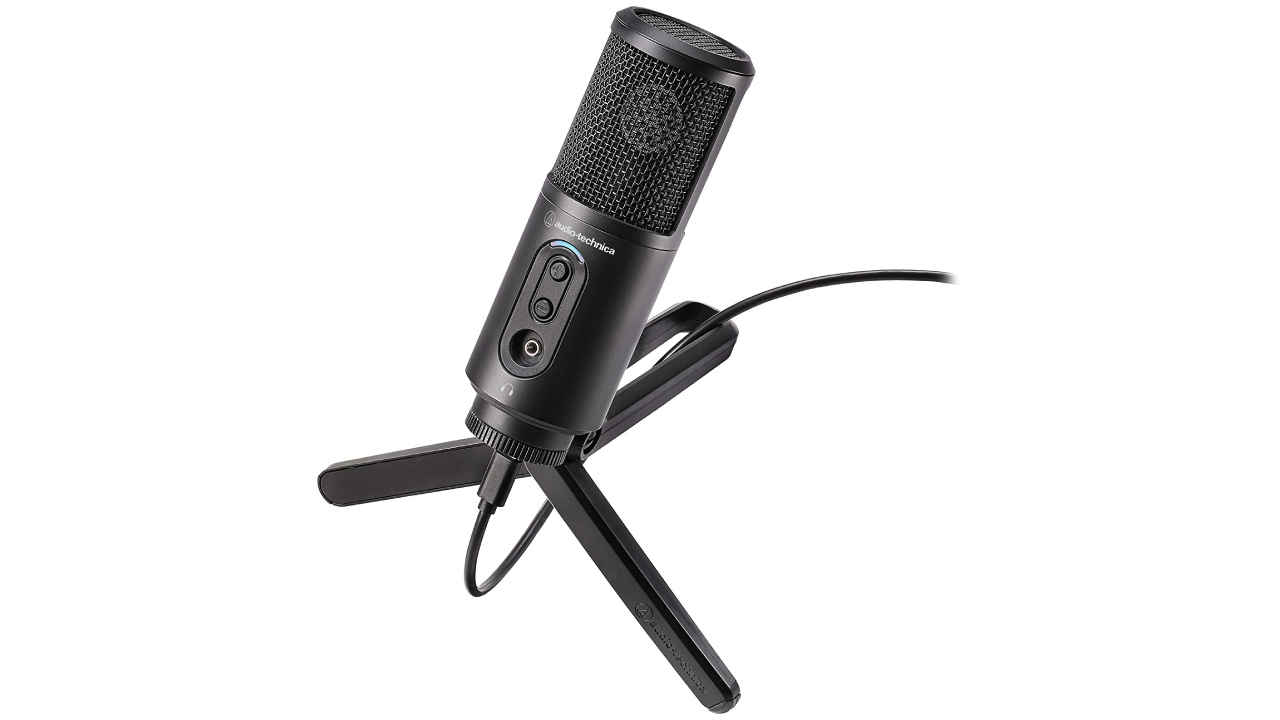 For professional vocalists, having a good mic is a must. The same can be said for beginner vocalists, who are in the market for something that isn't heavy on the wallet and has all the basic features and works like a charm. On Amazon, there are several good options to pick from, especially if you're a beginner. These mics are condenser microphones and are good to use in several different situations. They are used for podcasts, streaming, music recording and more. So, if you're a beginner vocalist looking for a microphone, check out some of these options.
Blue Yeti USB Mic for Recording and Streaming on PC and Mac
The Blue Yeti is one of the best mics in the market, thanks to several features like good noise to sound ratio, good impedance value and zero-latency sound output, and more. You can select from a wide range of sound pickup patterns like cardioid, bidirectional and even stereo. This helps you record good quality sounds under all conditions, be it outdoor while podcasting, and during studio recording for voiceovers or singing, or even field recordings. It packs a power output of 130mW and has a frequency range of 15Hz to 22kHz. It comes with one USB port and one 3.5mm jack to connect your devices to it.
Maono AU-A04TR USB Condenser Cardioid Microphone Kit
Here's a mic built for those getting into the world of sound and sound recording. This microphone is great for PC gaming, studio work, podcasting, and streaming. The microphone comes with a handy tripod so that you can set it in place and not have to worry about it moving around. This condenser microphone has been designed with a professional sound chipset, which makes it able to host a high-resolution sampling rate. With the 16mm electret condenser transducer, the USB microphone can give you a strong bass response required in-studio sessions. The mic can easily connect to your PC or Mac using USB ports, which is quite handy.
Rode PodMic DYNAMIC PODCASTING MICROPHONE
The Rode PodMic is a broadcast-quality dynamic microphone optimised for podcasting. It has a rich, balanced sound, with an internal pop filter to minimise plosives and internal shock mounting to reduce vibration. When attached to an arm, the podcast can be moved around and also eliminates vibration for clear sound. The PodMic is optimised for use with the RØDECaster Pro Podcast Production Studio but will also offer exceptional results with any high-quality microphone interface. Beginner vocalists are going to have a fun time working with this microphone. The mic does a good job of giving you crisp and clear audio recordings, a must in the studio environment.
Audio-Technica ATR2500x-USB Cardioid Condenser USB Microphone
This mic is ideal for podcasting, home studio recording, field recording, and voiceover use. It plugs into your computer and functions seamlessly with your favourite recording software. This large-diaphragm, side-address cardioid condenser reduces pickup of unwanted surrounding sounds from the sides and rear and is equipped with a high-quality analogue-to-digital converter (24-bit, up to 192 kHz) for excellent fidelity. The mic also has a headphone jack with up/down volume control buttons for direct audio monitoring. The ATR2500x-USB comes with two 2 m (6.6') cables (USB-C to USB-C, USB-C to USB-A), a sturdy tripod desk stand, and a pivoting threaded stand mount that attaches securely to the supplied tripod or a conventional microphone stand.