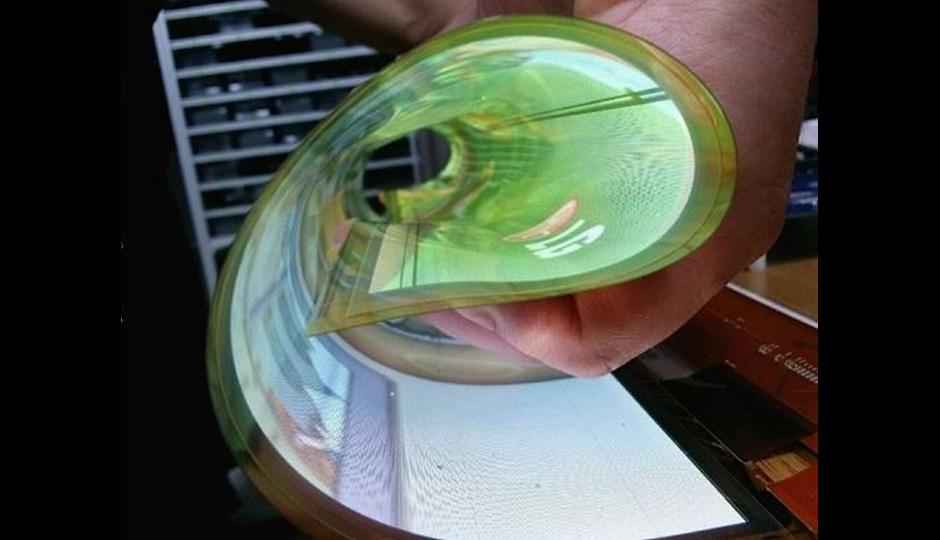 HIGHLIGHTS
LG reveals 18-inch OLED display prototype, promises 60-inch rollable TVs by 2017.
Electronics giant LG has developed an 18-inch Flexible OLED panel that can be rolled into a tube of a mere 3cm across. The prototype has 1200 x 810 pixels resolution and has a new polyamide film on the back panel which makes it very thin and extremely flexible.
LG's has also developed a new transparent OLED panel which makes images less hazy by increasing the light transmittance to 30 percent, compared to 10 percent common among current transparent LCD displays.
The company also promises to deliver 60-inch flexible screens by 2017. According to LG Display's SVP and Head of R&D, In-Byung Kang, he's confident that "by 2017, we will successfully develop an Ultra HD flexible and transparent OLED panel of more than 60 inches." He added that the 2017 panel will have a transmittance of over 40% and a curvature radius of 100R.
LG Display has been investing heavily in OLED, and has announced plans to spend $655 million on manufacturing infrastructure for a factory in South Korea. LGD stated in a release that the market for large flexible displays will reach $6 billion by 2018, and to over $77 billion by 2025. The company added, that by 2023, the transparent flexible display market volume will be larger than the 'generic display market" and will reach $131 billion in revenues.
LG had announced 105 Ultra HD TVs at the International Consumer Electronics Show (CES) 2014. The LG 105UB9 HD TV has 11 million pixel (5120 x 2160) screen resolution and is 3D capable with 240Hz motion-smoothing technology.
Source: Engadget