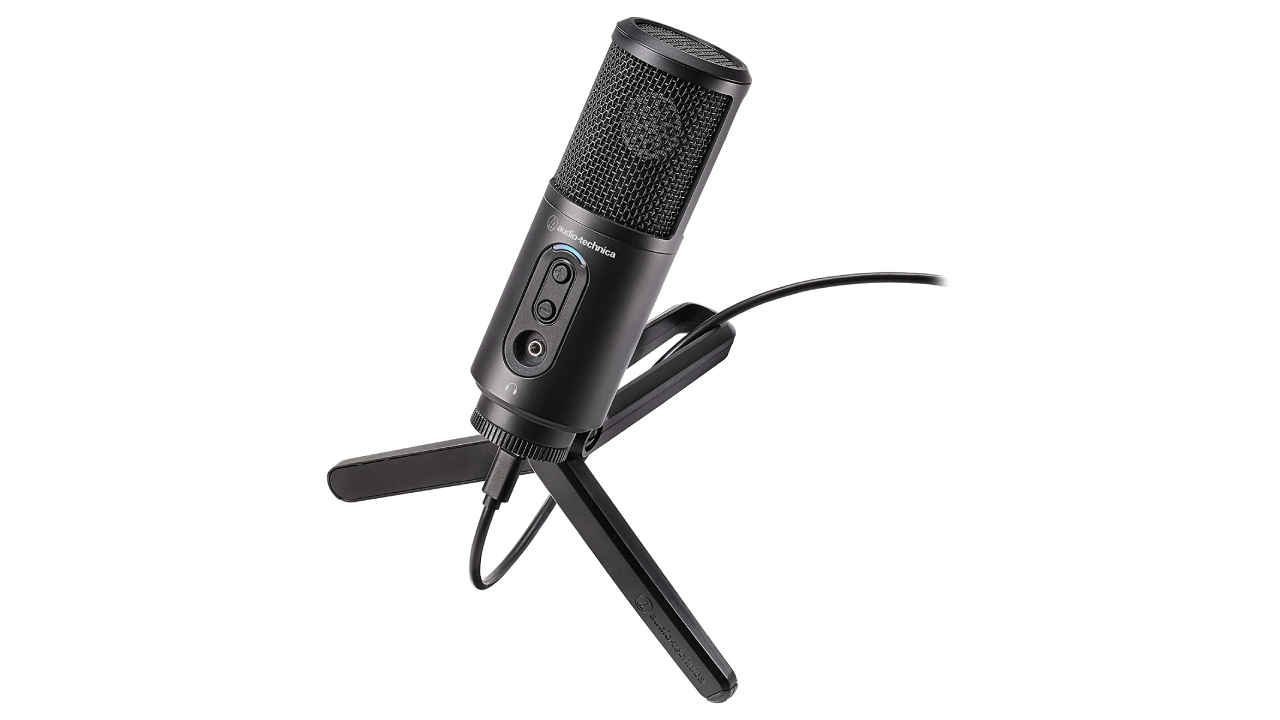 Be it podcasting, streaming, voiceovers, or recordings, all of them need one instrument for success – a perfect microphone. If you are new to any of these spheres, you would soon come to realise that the only way to make yourself heard on the internet is through giving supreme audio quality to your audience. While built-in microphones on most of the systems don't do justice to your voice, a USB microphone would be the all-in-one solution for all your recording problems. Not only would they help in capturing your voice clearly, but they would also help in giving you a professional edge over your competitors. If you are searching for USB microphones, make sure they have a strong and ergonomic built for maintaining better angles. Following is a list of a few good options available on Amazon for USB microphones:
Rode PodMic Dynamic Podcasting Microphone
The Rode PodMic Dynamic Podcasting Microphone has an all-metal, robust body that makes it durable and sturdy. Equipped with a broadcast-quality dynamic microphone that is optimised for podcasting, the Rod PodMic should offer a rich and balanced sound, making it suitable for other speech applications as well. To ensure no plosives make it into your recordings, it has an internal pop filter that minimises the involvement of plosives. Moreover, it also comes with an internal shock-mounting that lowers vibrations.
Fifine K669B Metal USB Microphone Condenser
The Fifine K669B USB Microphone is easy to use for first-timers. With an all-metal body that lowers the risk of denting, its overall weight from metal prevents it from sliding on a sleek desk. It can adapt to any desk with a perfect pickup angle due to its vertical and horizontal adjustable pivot mount. Plus, its foldable and detachable tripod makes it perfect for those who are always on the go. Its volume control gives great relief to streamers as they can increase, lower, and even mute themselves to maintain audio consistency. It can capture your voice clearly without any static noise, thanks to its cardioid polar pattern.
Samson C01U Pro – USB Studio Condenser
The Samson C01U Pro USB Microphone comes with a large 19mm diaphragm that ensures it records supreme studio-quality audio. Offering a headphone output for zero-latency monitoring, this microphone is suitable for recordings, voiceovers, and podcasting. It has a super-cardioid pickup pattern that is renowned for its increased directionality over the standard cardioid pattern. Apart from a smooth and flat frequency response of 20Hz-20kHz, the Samson USB Microphone is 16-bit and has a 44.1/48kHz resolution.
Maono AU-A04TR USB Condenser Cardioid Microphone Kit
The Maono USB Microphone has been professionally designed with a sound chipset that allows the microphone to hold a high-resolution sampling rate. With a USB 2.0 data port, this microphone can be effortlessly connected to your system without needing any extra driver software. However, if you want to connect it to your smartphone, then an OTG adapter might be needed. The microphone also gives a strong bass response due to its 16mm electric condenser transducer. Moreover, to ensure your recordings have a clear voice, it is furnished with a magnet ring on the USB cable that has strong anti-interference properties.
Audio-Technica ATR2500x-USB Cardioid Condenser USB Microphone
Ideal for podcasting, home studio recording, field recording, and voiceover use, the Audio-Technica USB Microphone is equipped with a large-diaphragm and side-address cardioid condenser that lowers unwanted sounds from your surroundings. Coming with a high-quality A/D converter of 24-bit that has a sampling rate of up to 192 kHz, this microphone also has a headphone jack with up and down volume control buttons for direct audio monitoring. It can also get easily connected to your computer, making it perfect for digital recordings.
Blue Yeti USB Mic
The Blue Yeti USB Mic can give you a professional edge for your podcasting, streaming, and recording. It can produce pristine, broadcast-quality sound and offers several onboard controls and a unique design that can adjust itself into perfect positions. Its onboard audio controls comprise adjusting headphone volume, pattern selection, instant mute, and microphone gain that puts you in charge of your streaming and recording process. You can rotate from four pattern selections, namely cardioid, Omni, bidirectional, and stereo pickup patterns allowing flexibility. Plus, it also has a no-latency monitoring feature that allows you to monitor your voice in real-time, ensuring your stream sounds great.