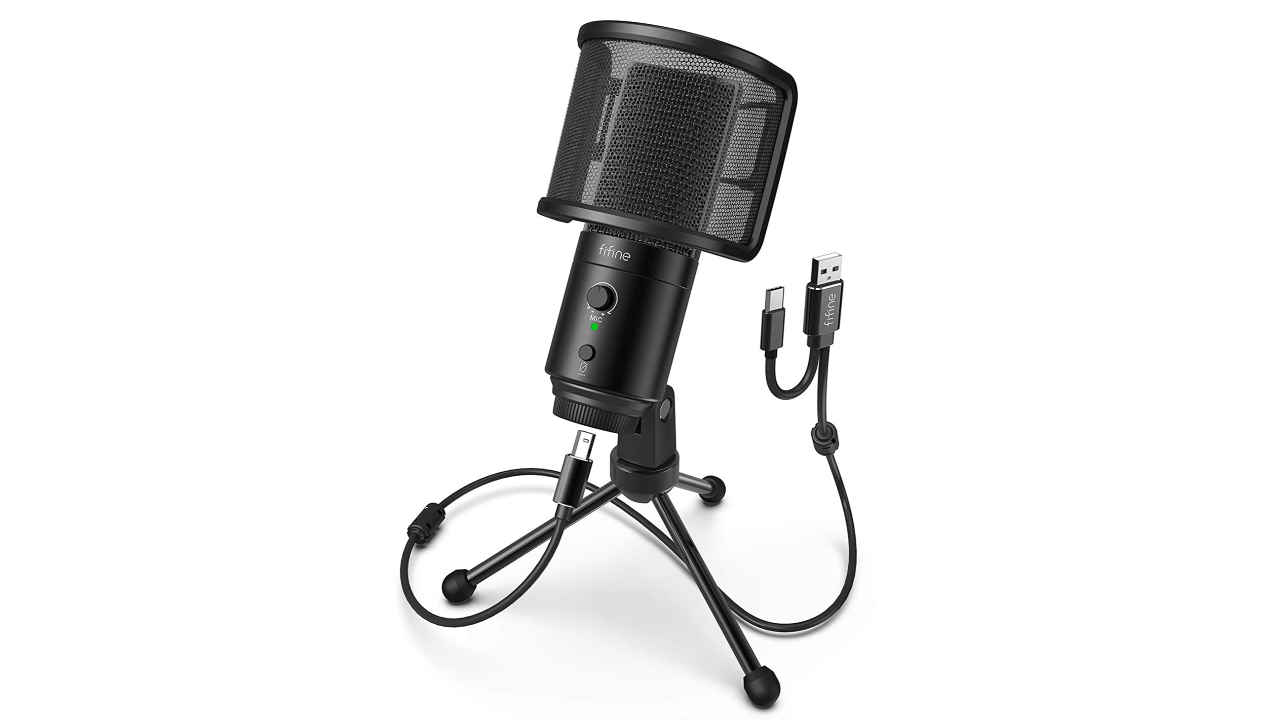 Recording the fine tunes of acoustic instruments can become a taxing process as generic microphones are not always equipped to record their intricate sounds. Since these instruments play a vital role in speech activities, especially vocals, you must ensure you have a microphone that can capture their crisp melody with little to no disturbances. If you are searching for USB microphones that are tailor-made to suit acoustic instruments, make sure to shortlist those devices that can offer studio-quality sound. The following are a few good options of USB microphones on Amazon that can record the sounds of acoustic instruments seamlessly.
Rode M3 Instrument Condenser Microphone
The Rode M3 Instrument Condenser Microphone is a highly versatile end-address condenser mic that can be used at the comforts of your home and also on stages and studios. Made out of heavy-duty metal, it has a sturdy body that can be powered with either P48 phantom power or an internal 9V battery. It also features a -10dB and -20dB level attenuator (pad) that can be selected from the inside of the battery compartment. This allows the recording of loud sound sources as well, such as a guitar amplifier or a snare drum. It also comprises an on-mic selectable high pass filter that lowers low-frequency sounds and noise. Some of its other prominent features are a battery status indicator and a heat-treated, high-strength mesh head.
Behringer C-1U USB Studio Condenser Microphone
The Behringer C-1U USB Studio Condenser Microphone is a professional large-diaphragm condenser mic that offers a built-in 48 kHz USB interface for unsurpassed audio quality. With a maximum Sound Pressure Level (SPL) of 136 dB, this USB microphone comes with the Audacity Audio Editor and the Kristal Audio Engine. Moreover, it offers a cardioid pickup pattern that ensures phenomenal sound source separation and feedback rejection. It also boasts of exceptionally flat frequency response and a pristine sonic resolution that ensures your recordings are crystal clear and disturbance-free.
Maono AU-903 Portable USB Microphone
The Maono AU-903 Portable USB Microphone is a multi-functional mic that offers an ultra-wide frequency range of 30Hz-18kHz. With zero-latency monitoring and a microphone gain knob, this USB microphone gives you complete control over your recording process. It also offers two selectable polar patterns between cardioid and omnidirectional, giving you the flexibility to switch between two modes. It is made out of an aluminium alloy that protects the microphone from damage and shocks. Some of its other notable features are compatible with both computers and mobile phones and headphone volume control.
FIFINE K683A USB Desktop PC Microphone
The FIFINE K683A USB Desktop PC Microphone is a plug-and-play device that requires no extra drivers for installation. With a cardioid condenser mic, this microphone records only crystal clear and studio-quality sound with minimal background noise. It is also furnished with easy-to-use controls through which you can quickly adjust the input volume or mute the mic during recording sessions. The microphone also offers a headphone jack that enables real-time monitoring. Coming with a detachable pop filter that can block all the harsh sounds, this feature helps in making vocal editing easier.