Apple has launched the iPhone 6, 6 Plus and the Apple Watch but has also announced the discontinuation of its venerable iPod Classic portable media player. The iPod classic was launched way back in 2001 and helped reach Apple the popularity it has now.
Even though the portable music revolution was started by Sony's Walkman, iPod made more fans and followers in its 13 year old reign. From being a 5GB MP3 player in its early days to a 160GB Media player which could handle videos, the iPod Classic lived through it all. But Since Apple announced a 128GB version of the iPhone 6 and the 128GB version of the iPod Touch may follow, the iPod Classic seems irrelevant in today's context.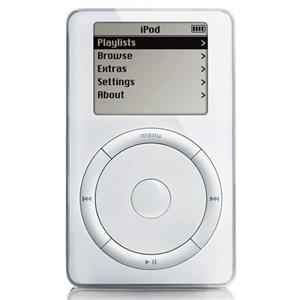 When a new device comes in the market an old device has to exit the market eventually. And it seems Apple has decided that classic has run its course. Goodbye iPod Classic.
In related news, Sony recently announced its Walkman NWZ-A17 PMP which will play high-res Audio and supports multiple audio formats. The new Walkman NWZ-A17 will be priced at Rs. 18,500 approx.