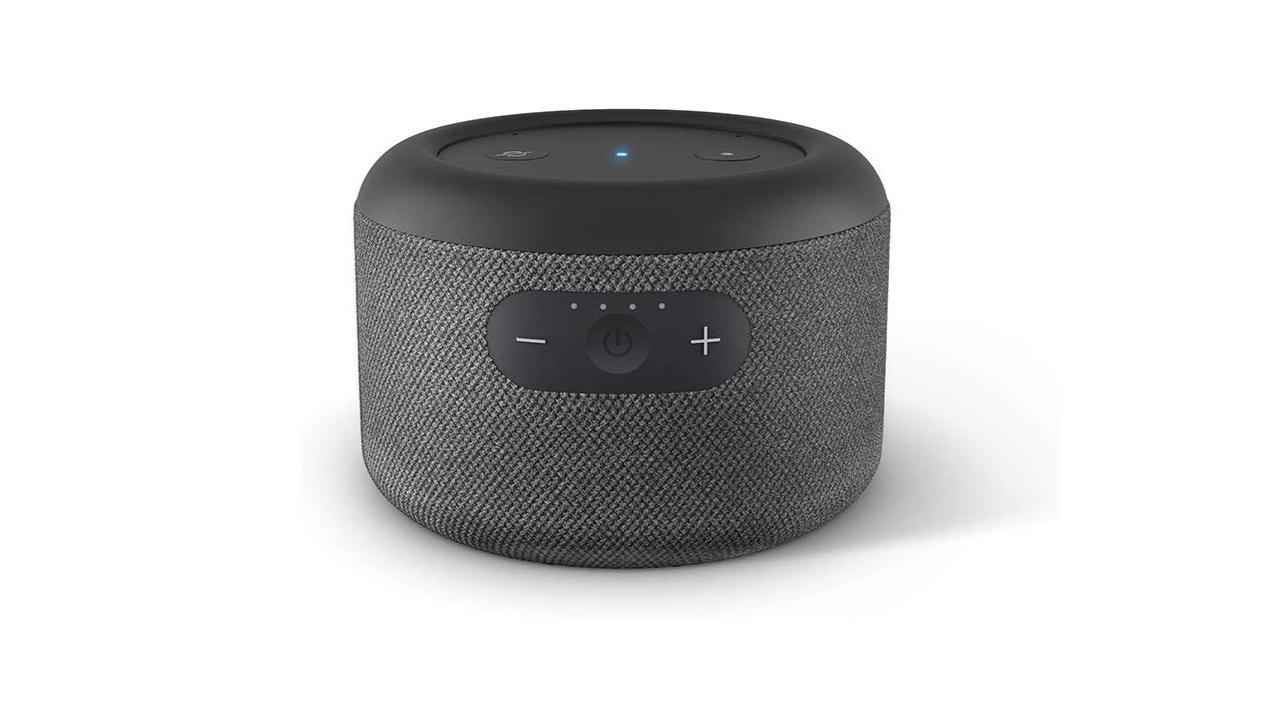 HIGHLIGHTS
Amazon India has launched a Alexa-powered Echo smart speaker in India

It's called the Echo Input Portable and it's not afraid of power cuts

It has a standby time of 11 hours and a music playback time of 10 hours
It hasn't even been a month since the launch of the wall-mountable Echo Flex and already Amazon is back with yet another smart speaker. This one's name may sound familiar but it can do something that all the other Echo devices in Amazon's stable can't: work when there's a power cut at home. Called Amazon Echo Input Portable, it's an Amazon Alexa-powered smart speaker that comes with an inbuilt 4800mAh battery. Priced at Rs 4,999, the Echo Input Portable starts shipping from December 18 on Amazon.in—just in time for Christmas.
The Echo Input Portable is the first Echo smart speaker in India to feature an inbuilt rechargeable battery, which means you can take it with you on short outings. According to Amazon India, the 4800mAh battery inside the speaker is good for up to ten hours of continuous music playback or up to eleven hours of standby. The speaker is equipped with a 1.5-inch speaker driver and a four-microphone array. Like any other Echo device, it's got the Amazon Alexa virtual assistant for voice commands.

"Customers in India love Alexa, and told us that they want to carry their Echo device from room to room so that they can have an uninterrupted hands-free Alexa experience," commented Parag Gupta, Head of Amazon Devices India, on Twitter. The Echo Input Portable comes bundled with a 5W power adaptor and a microUSB cable for charging. The portable speaker appears to be no bigger than the size of a small coffee cup and weighs 448g in the hand. Unlike the third-gen Echo Dot, it does not sport a multi-colour light ring for showing activity, but it does come with a set of tiny LED lights to show battery level and Alexa's listening status.
"For best experience, keep the device plugged in when you don't need to carry it. You know that the device is fully charged when all the 4 LEDs turn off," Amazon advises on its product page even though the device sports a battery. Unlike the third-gen Echo Dot and the recently launched Echo Flex, the Echo Input Portable does not come with a 3.5mm jack for audio output. There are, however, the Action Button and Microphone Off button on the device's top face. You can pre-order the Amazon Echo Input Portable from here.