OnePlus TV 32Y1 - Smarter TV
Android TV with superior craftsmanship and elegant design.
Click here to know more
Advertisements
Korean giant Samsung's ChatON messaging app has received an update that adds both SMS and MMS support for Samsung devices on Android 4.0 and above. The update is available on the Play Store and on Samsung Apps.
Google recently added the option to view SMS on a device via the Hangouts app, a much requested feature by Android users. However the service has got mixed reactions from users since Google made it the default approach in Android Kitkat 4.4. Facebook has also removed SMS service from its messaging service that it just launched a few weeks back due to negative feedback from users.
Samsung has followed Google's footsteps and has launched the SMS and MMS service on its ChatOn messenger. The new update will allow users to view text messages along with those sent over the Internet in a combined chat list. However Samsung's ChatOn is a little different as the SMS integration is completely optional; users can choose whether they want to see their SMS and MMS messages inside the app, or view them separately.
The new feature is only available in Brazil and Germany for now, but it will be launched in other markets soon. Samsung mentions that the service works well with Samsung Note II, Note 3, Galaxy S III and S4 devices.
Samsung ChatOn messaging service crossed the 100 million user mark in September. The service is available in 237 different countries and offers support in 63 different languages across the world.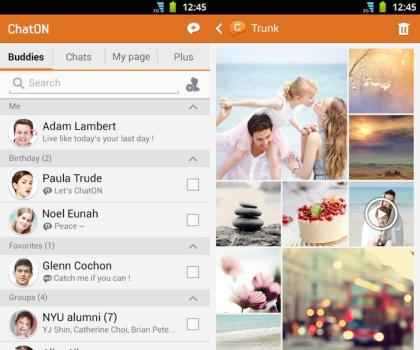 Source: Engadget