Google has updated its Chrome web browser for Android to include several new and improved features.
Chrome for Android v26 comes with password and autofill data syncing for mobile devices. The features were previously available for beta users. The app now syncs the autofill and password data stored on the PC, allowing integration of the browser on both mobile and PCs.
Besides syncing feature, the update comes with several other features as well. Scrolling has been made smoother while pinch-to-zoom is said to be more respectively. Interactive pages have also been made faster. Also, Chrome for Android now supports HTML5 features, while audio will play even if Chrome is in the background.
It's notable various features that were included in the beta version of Chrome 26 for Android are not included in the official release. These include Google's SPDY technology, and rudimentary support for Web Real-Time Communication (WebRTC) and server-accelerated browsing via a proxy.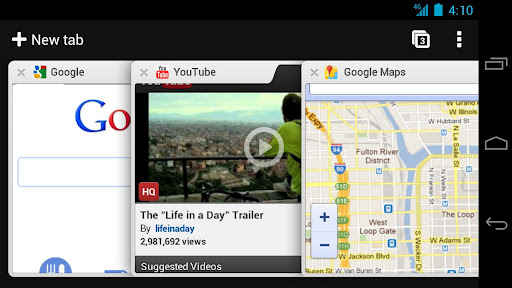 You can download the updated Chrome for Android from Google Play now.