Highlights:
Google is reportedly testing two new features on its video calling app Duo
Some users might get the group calling and low light mode features
The features are said to be enabled on the server side and could be region-limited
Google is reportedly testing night mode and group calling features on its Duo app. As per an anonymous tip, Android Police reports that the company is testing both the new features on its app. Hints about the new features were said to be previously spotted on app teardowns last year. While Apple already has FaceTime that supports group calling with up to 32 users at once, it is reported that Google is currently enabling up to seven people to connect at once using the feature. As for the low light/dark mode, it seems to be pretty straightforward. Users might receive a pop-up when using the Duo app in a dimly lit environment, asking them if they would like to enable low light mode and if enabled, it "automatically adjusts your video in dark environments so others can see you better." Android Police says that the same option will be also available in the app's settings.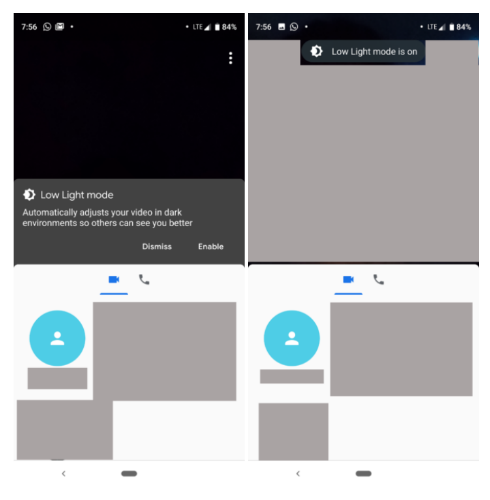 Coming to the video calling feature on Duo, users will reportedly need to create a group first with every contact they want to have a video call with and then proceed to call everyone at the same time. There doesn't seem to be any other way to add a new person in an ongoing video call yet but the option might be made available later. Additionally, to view the list of group members, one will supposedly need to tap on the group name at the bottom right corner of the call window. The app is said to enable users to create multiple groups that might show up in the user's contact list at the top for easier access.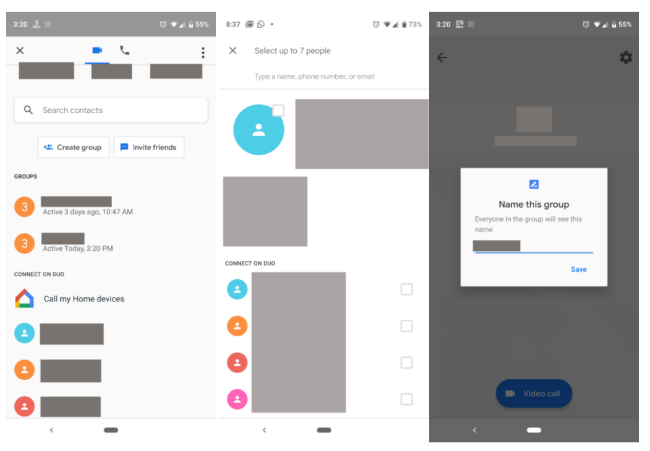 Android Police's source, and one of their contacts, supposedly had the new features enabled. It seems that the options are being enabled via a server-side update and those who don't have them weren't able to participate in group calls.
Related Reads: