Aadhaar, the 12-digit identification number issued by UIDAI is aimed at ensuring efficient dissemination of social security benefits and subsidies to the residents of India. The Aadhaar number also acts as proof of your identity for various verification purposes. Now, to avail of any of these facilities, your mobile number must be linked to your Aadhaar card as the process will involve verification through OTP. However, some of our mobile numbers might not be present in the UIDAI records, if we hadn't submitted the phone number at the time of Aadhaar enrollment. Well, don't worry, as here we shall discuss how you can add your mobile number to the Aadhaar card.
On the other hand, if you want to just link your Aadhaar Card with your mobile number, we'll walk you through the steps. In short, we shall be addressing both of those concerns and more. So, let's begin.
How to link Aadhaar with a mobile number online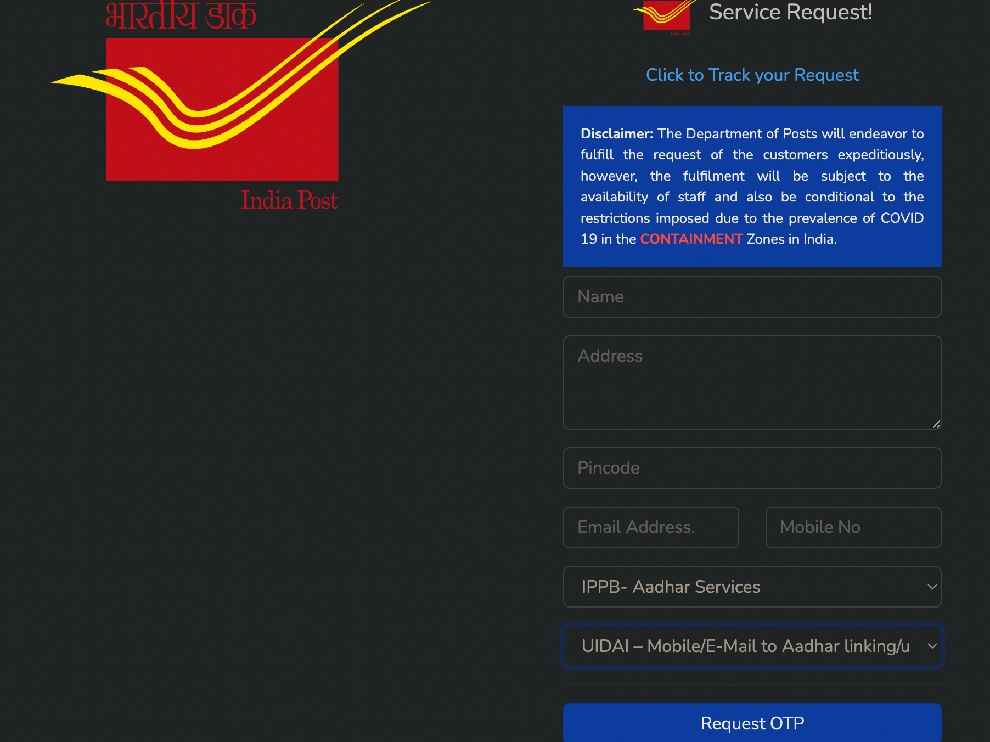 This could be the most comfortable way to link your mobile number to an Aadhaar card online as you don't have to visit the Aadhaar Seva Kendra. Yes, you don't have to go to any service center or wait in the queue. Instead, you can get the process done through the post from the comfort of your home.
Here's how it goes:
The following options involve you visiting the Aadhaar Service Center. Well, you may go with this very next one, as part of the work can be done online sitting at your home.
Steps to book an appointment for updating Aadhaar online through the UIDAI website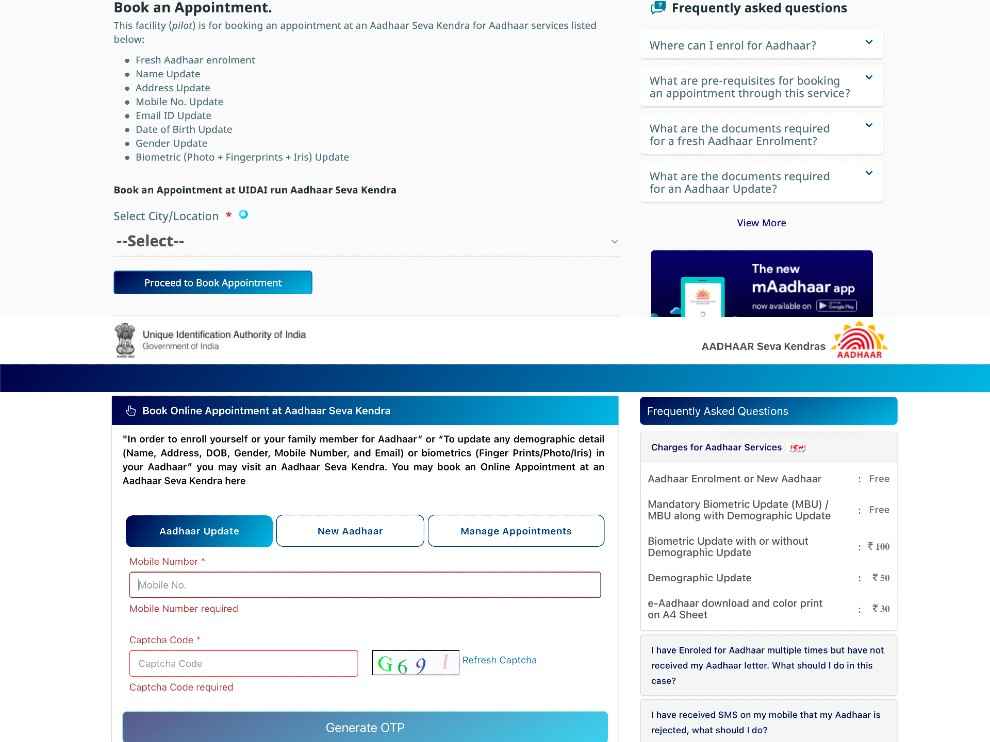 This method lets you change the mobile number on your Aadhaar card online itself and you just have to visit the Aadhaar Seva Kendra for biometric verification. You will get to choose the date, time, and your preferred/nearby Seva Kendra. Even the payment will be done online. Let's see how it's done:
If the above method involved visiting the centre just for the last step, the next one will have the entire process carried out at the Seva Kendra. However, this would be convenient for those who don't have a computer or internet access.
How to link Aadhaar with the mobile number offline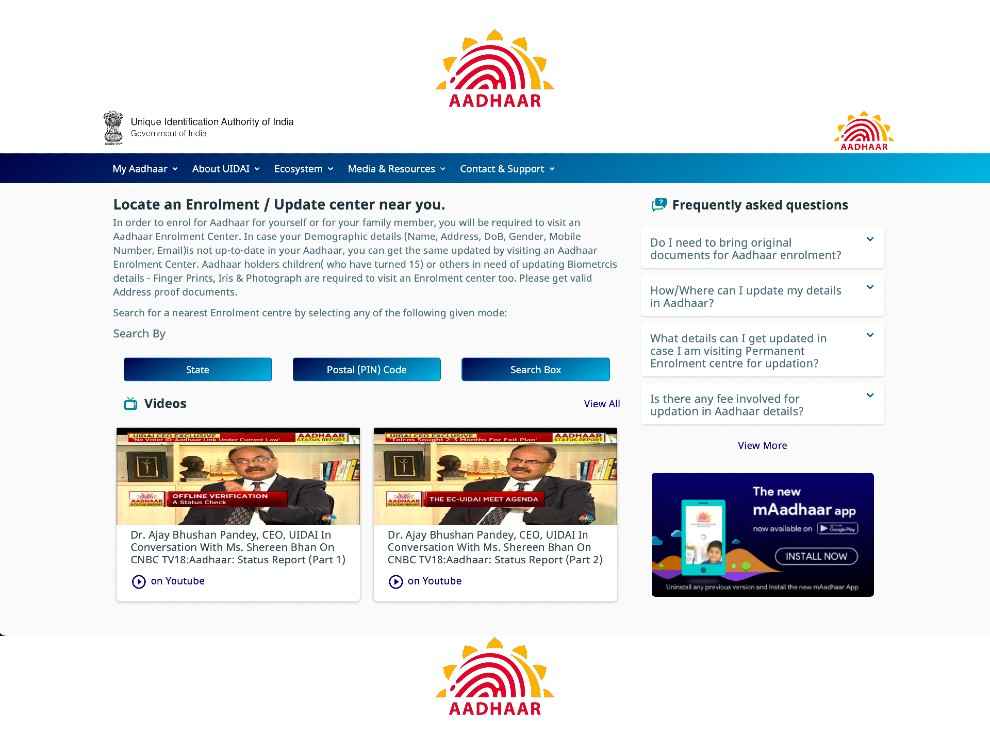 Before we proceed, note the process to link Aadhar Card with Mobile Number through IVR (toll-free number 14546) or OTP or visiting the Telcom operator's website doesn't work anymore. These were used for e-KYC and verifying mobile numbers with Aadhaar. Instead, we have this alternative method —
Steps to verify the mobile number with Aadhaar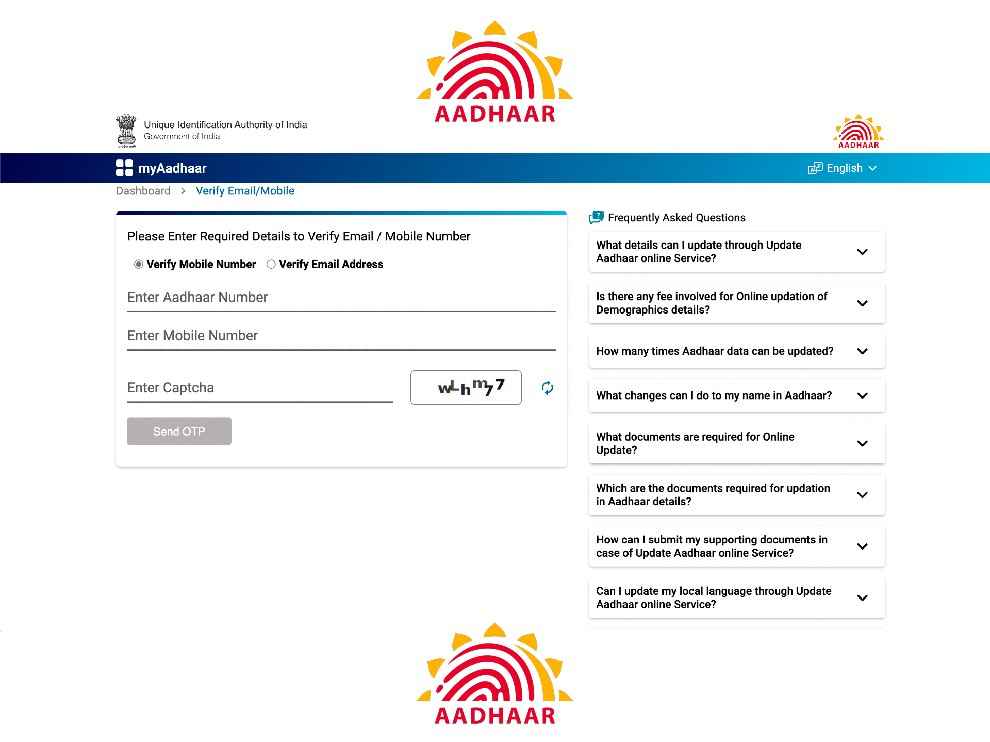 Now if you want to verify your mobile number with Aadhaar, you can do that simply as follows:
This helps in verifying you as the owner of the SIM and prevents duplication of your identity by bad actors.
How to update mobile number in Aadhaar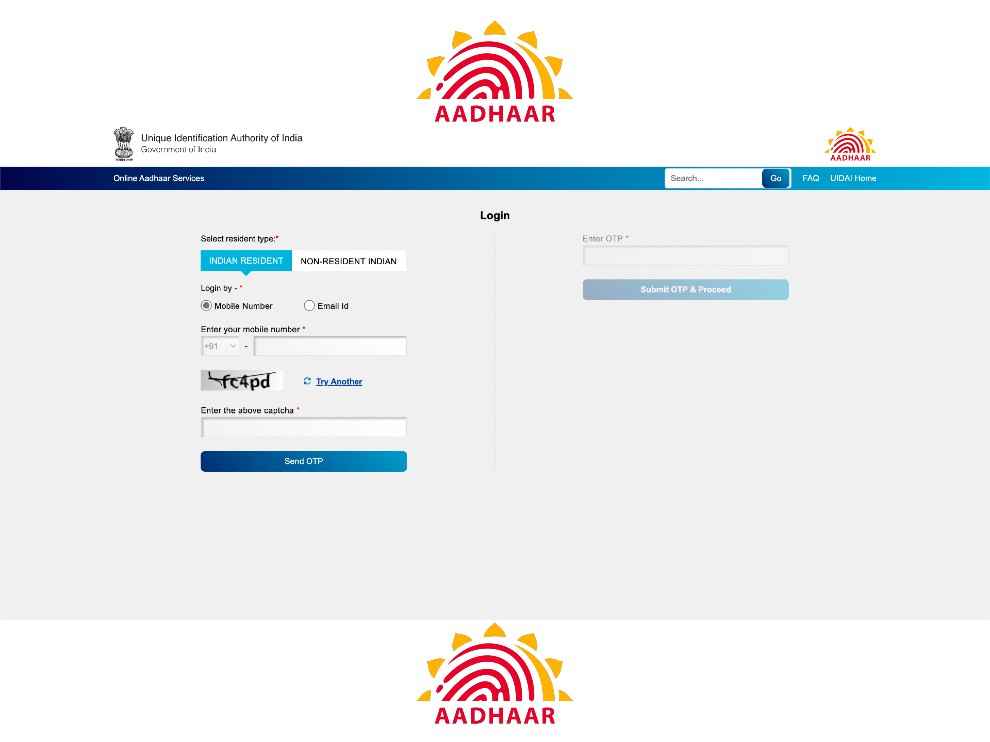 Follow these steps to update a new phone number on the Aadhaar card:
Further, if you want to change a mobile number enrolled with Aadhaar that you either lost or don't possess anymore, you have to submit the Mobile number update request at the Aadhaar update centre. According to UIDAI, this cannot be done online or by post.
In case you are wondering, no, you don't have to visit the same centre where you enrolled originally.
Also, while visiting the Enrollment/update centre, it is advisable to carry the necessary support documents. You can learn about the documents required to link your mobile number with Aadhaar here. As far as the related charges and payments are concerned, check out this official link.
So, it's a good idea to have your Aadhaar linked with your mobile number as it would act as a basis for your identification in many cases. Moreover, it could help you in availing of social security assistance, and stemming any form of identity theft and related fraud practices. As for any Aadhaar and mobile phone linking related queries or assistance, feel free to call UIDAI at the toll-free number 1947 or email them at help@uidai.gov.in.
As for other news, reviews, feature stories, buying guides and everything else tech-related, keep reading Digit.in.