How to install the Optifine Mod
Like any Minecraft mod, you'll need to do some initial work before you begin installing shaders. Most Minecraft mods can be installed using the Forge mod manager, but shaders and skin packs require the use of Optifine. Optifine adds some useful fixes to Minecraft, such as increasing the frame rate, but it's also required for shaders to work. Optifine could be used in tandem even without Forge.
Navigate to Forge or Optifine's download page and click download for the Minecraft variant you're using.
After it's downloaded, locate the file and run it, which should bring up an introduction window. Check that it is in the Minecraft envelopes and then click 'Introduce customer'.
To test it, launch Minecraft and pick Forge or Optifine as the profile at the bottom of the launcher.
Should you need to locate the envelope to incorporate both of these projects, go to the Cortana search window, type %appdata%, and press enter. Then, look for the .minecraft folder, navigate to it, and then drag Forge or OptiFine into your 'mods' envelope.
You now have everything necessary to run Minecraft shaders. The installation procedure is identical to the others, with the exception that the shader packs should be placed in the shader packs folder.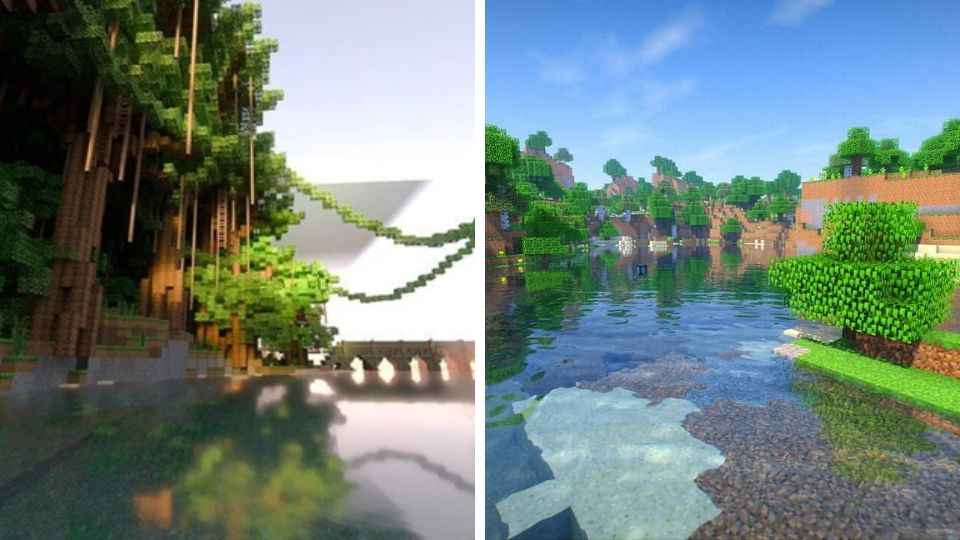 How to install SEUS
Sonic Ether's Unbelievable Shaders (SEUS) is the go-to Minecraft shaders pack for anyone who wants to feel as if they've entered a completely different game. Sonic Ether's Unbelievable Shaders, known as SEUS for short, is a modification of another popular shader pack, and as such, it will make your Minecraft world look about as good as you can expect.
Just head over to the SEUS downloads page and get the version you need, and be prepared to have your mind blown with the upgrade in graphics quality, especially if this is your first time installing and using a shader.