The Fenix 3 HR, albeit a generation old now, still packs more than what most wearables have - and it does it well. Priced at Rs. 52,999, it sure comes off as a bit heavy on your pockets but this is, in all ways, one activity tracker to rule them all. The device packs all the standard features like step and sleep tracking along with multi-sport activity tracking. And when we say 'multi', we mean it.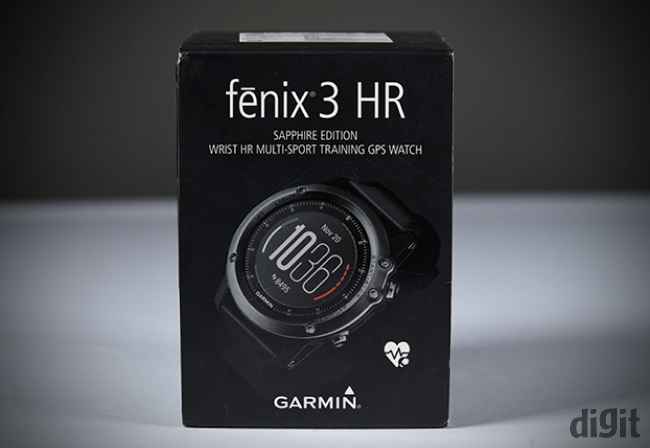 Features
Every activity from swimming, hiking, rowing and more is available in the form of 'apps' that you can install or remove using the companion app Garmin Connect. On top of that, you get the standard suite of 'smart' features like notifications and alarms. You can even open certain notifications for a basic textual preview of the content, and accept calls.
The watch boasts of a huge array of sensors like GPS, GLONASS, a wrist heart rate monitor, Barometric altimeter, Compass, Accelerometer and Thermometer. This arsenal allows the device to offer advanced features like GPS based speed and distance tracking, auto lap, vertical oscillation and ratio (while running), shot distance (for golf), competing against previous courses (cycling), swim efficiency and many more activity specific features.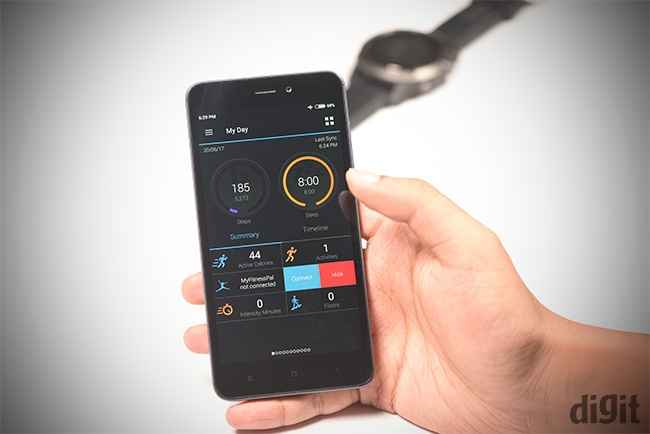 Build
As an activity tracker, the build quality leaves nothing to be desired. The watch comes with a scratch-proof domed sapphire crystal lens, a stainless steel bezel and fiber reinforced polymer casing. The silicone watchband might hurt a bit over extended usage, depending on the notch you keep it in. For those used to the lighter activity trackers that dominate the market, the bulk might be discouraging at first sight, but the watch itself is quite light at 86g.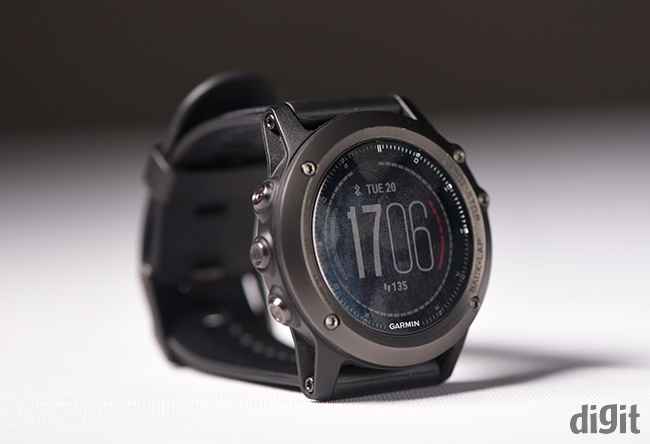 Performance
A recurring issue was that the watch kept disconnecting from the phone quite frequently. Apart from this one hitch, the watch offers exactly what it promises - which is a lot. While the performance on activities like step tracking and runs is better than the average fitness bands available in the market, the true performance of this device shines through in any one of the specialised sport tracking features that it offers.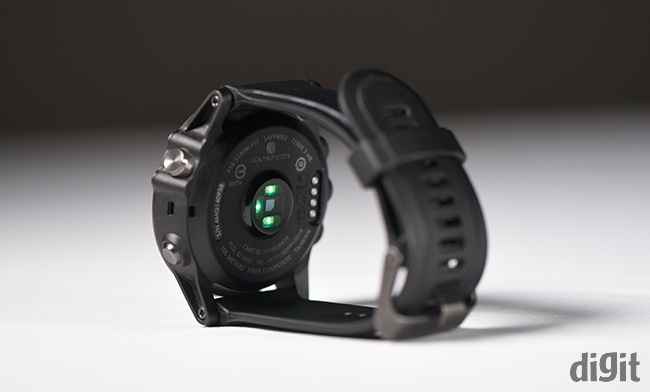 The fitness conscious geeks that we are, we took the Garmin Fenix 3 HR for a test dive at the pool. It was fairly decent at detecting number of laps, however when idling at the shallow end during rest periods, often its algorithms would add a false lap now and then. The best way to work around this was to pause the swim during rest, and resume it as soon as the actual lap begun. Another problem was that the size of the pool had to be entered manually. But we won't hold it against the watch. Understandably, detecting distance in a pool (because of the variety of strokes etc) is more difficult than say detecting distance walked on land. Once the swim data was synced with the app, a whole new level of insights were revealed. You are able to drill down to see your overall as well as specific average pace, max pace, distance per swim etc for a particular run. And it is all presented to you in a very easy to use exhaustive companion app.
Conclusion
Overall, if you're really a fitness buff and are in the habit of multiple types of workouts and activities on a regular basis, this is definitely the best activity tracker that you can get for your money.