Apple has reportedly filed and been approved for a patent that details the design of a circular display watch with rounded edges on the top. The patent is said to have been filed by Apple in 2015, and has only been approved recently. While this does not necessarily mean that it may be implemented soon, it does raise the possibility that Apple is reconsidering the Watch design for near future.
A rather nonchalant response to the Watch Series 2 by enthusiasts and patrons can be key to Apple introducing a stark redesign on the Watch, as early as 2017. In the patent, Apple engineers have stated, "Pixel arrays often have rectangular shapes. However, rectangular pixel arrays will not fit efficiently within a device having a circular shape. Circular displays can have bottleneck regions in which signal lines become crowded, leading to bottleneck regions in which signal lines become crowded, leading to inefficient use of display area. It would therefore be desirable to be able to provide improved displays such as circular displays or displays with curved edges."

Apple Watch, Series 2: Not innovative enough?
The aforementioned explanation sounds in contradiction to Apple's Chief of Design, Jony Ive's premonition on circular smartwatch dials. In an interview with The New Yorker in 2015, Ive had stated, "When a huge part of the function is lists, a circle just doesn't make any sense." However, there seems to have been a change of heart in the Apple camp. Other patents surrounding the Apple Watch are seemingly looking to add more features such as limb detection - the ability of the Watch to detect where it is being strapped to. The Watch has already been lent features such as water resistance, integrated GPS tracking and more, and along with a more shockproof build, Apple may be looking to expand the Watch's fields of applications to more serious grounds such as medical research, sports training and other similar fields.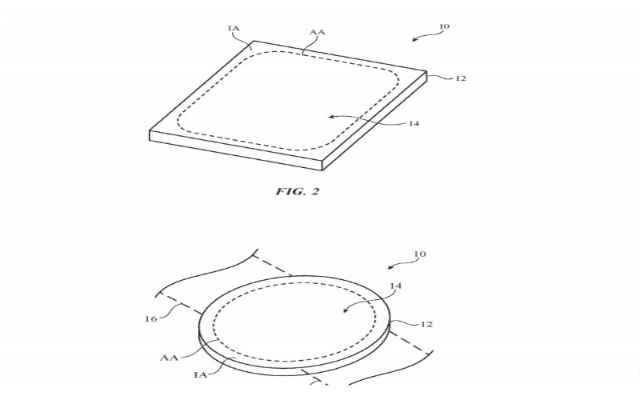 New, circular Apple Watch display: When will we see this one?
It would also be interesting to see how Apple implements circular displays on the Watch, if at all. Companies such as Moto, Huawei and Samsung have already brought circular dial smartwatches to the market, but for Apple, the trick may lie in how versatile the operations can be made, instead of a cosmetic overhaul. The new design and revamping of old technology also has the potential to revive declining sales of the Apple Watch, and smartwatches on overall terms. While global smartwatch sales have declined by 51.6 percent as of Q3 2016, Apple's Watch sales have simultaneously declined by about 72 percent - a massive margin.
In light of this, it seems plausible that Apple may look to appeal to businesses and professional fields to revive its Watch sales, and move beyond the niche segment of luxury smartwatch buyers.