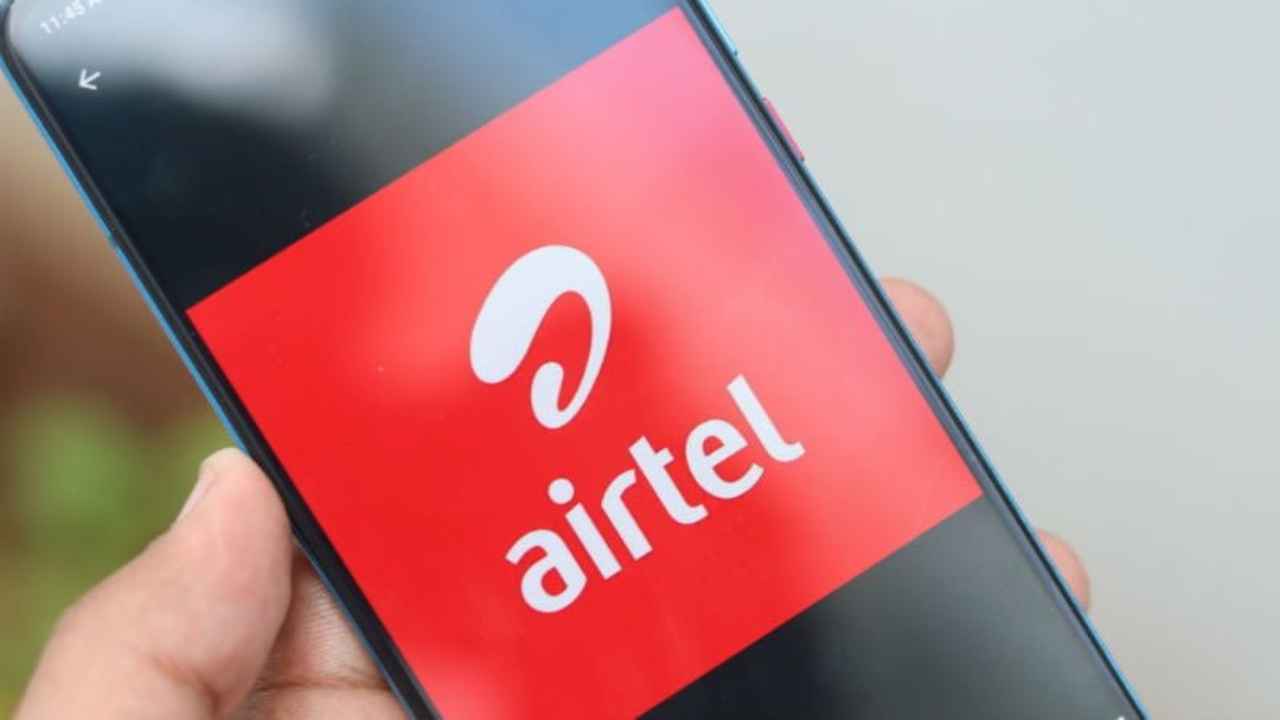 HIGHLIGHTS
How to check your Airtel account and data balance on your phone and web.

How to check data and balance via the Airtel USSD codes.

How to check account balance through the Airtel web browser.
Over the past year, the demand for efficient mobile and data connections has increased with people spending more time working from home during the changing times in India. The situation is very challenging and it has become necessary for the telecom operators to provide uninterrupted services so that subscribers can work without any network, speed, and other issues. India's leading telecom provider Airtel has launched a number of affordable data packs under its postpaid and prepaid plans for subscribers to help them work more effectively with superfast internet speeds as well as provides value for money.
Bharti Airtel, one of India's leading telecom providers offers benefits to its consumers via its data, calling, and SMS plans. The service provider has millions of consumers and offers several ways for both prepaid as well as postpaid customers to check their account balance, data balance, as well as other details.
The company provides its customers with 24 x 7 assistance for queries. The service provider also offers different USSD codes which help customers get their balance information. Alternatively, users can log in to the company's mobile app as well as their web browser to check the account and data balance. Here is a quick guide on how users can check their Airtel balance in a few simple steps.
How to check your Airtel plan, validity, and balance on MyAirtel App on an Android or iPhone
Users can check their prepaid balance on Airtel in three ways. The first is via the MyAirtel app. The MyAirtel app which is now called Airtel Thanks is one place where you can manage all your Airtel connections whether it's DTH, Broadband, multiple phone numbers, etc. The app is available for both Android and iOS users and can be downloaded from the Google Play Store or Apple's App Store respectively. Here is a step-by-step guide from which you can check your Airtel balance from the app.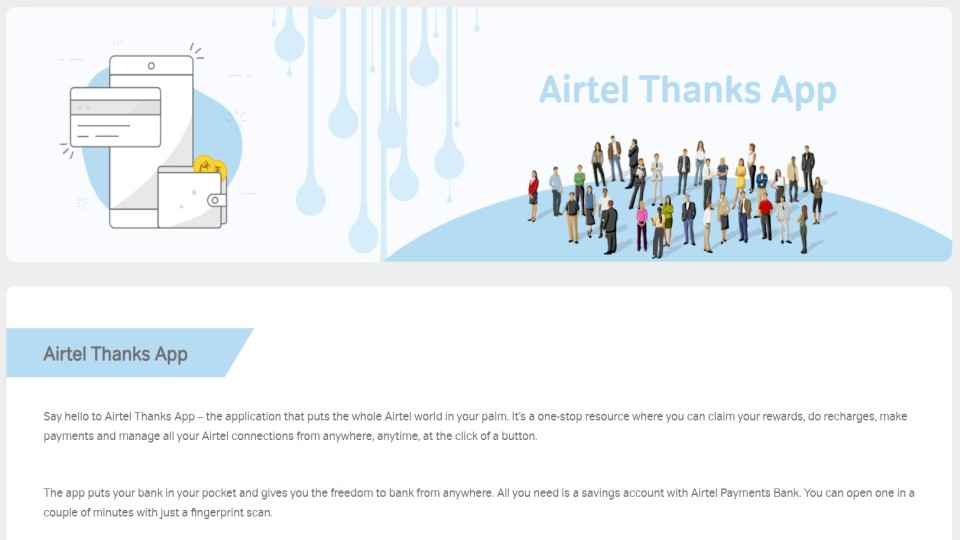 1. First, download the Airtel Thanks app from the Google Play store or the App store.
2. Log in to the app using your mobile number. In case you have multiple phone numbers, you can track them all from this single app.
3. The Airtel Thanks app displays the main balance, the Airtel data balance, and your plan usage, due date, as well as all other details.
4. You also get access to Airtel's customer care bots and help sections.
5. The Airtel Thanks app is one of the easiest ways to keep a track of your Airtel data balance, bill payment date, etc. whether you use an Airtel prepaid or postpaid connection on a smartphone.
6. This is one of the easiest ways to recharge your Airtel data balance while on the go. Users can buy new data packs, add top-ups, and more from the app itself.
How to use Airtel's self-care services to check data balance
Airtel has something called "self-care services", which can be accessed via the company's website. Here are the steps to check your data balance via the website.
1. First login to your account on Airtel's website.
2. The website then asks for your mobile number, and sends you an OTP to login, so keep your phone handy when you do this.
3. Once you login you will see the self-care dashboard which you can use to check your data balance.
How to check account balance via USSD codes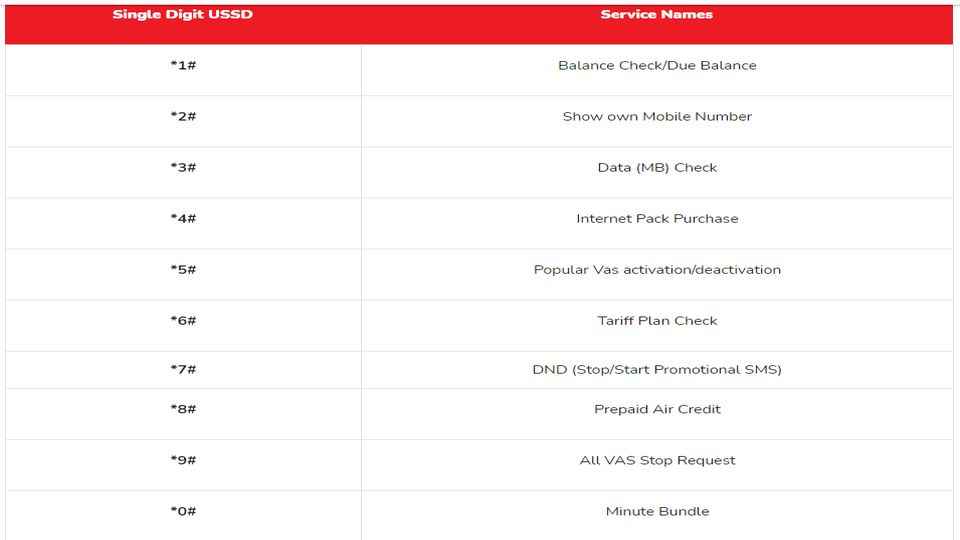 Airtel has a number of USSD codes that consumers can use to check their account and data balance.
1. To check Airtel's main balance, customers can dial *123#, and the balance information will reflect on their screen in a few seconds. The main balance includes the talk time, which is free for Airtel 4G customers. Since the service is free customers may end up seeing a 'zero' balance.
2. To check their internet balance customers can dial *12310#. This is exclusive to Airtel prepaid consumers.
3. By dialling *121#, users can see all the options available so you can browse through them and choose one that they need.
4. Customers can dial 12113# from their prepaid mobile number to get details regarding the current packs and plans.
5. Customer can check their account balance and validity by dialling *121*2#. To check details of upcoming packs, enter 1, for retrieving information about your data balance entering 2.
6. To check Airtel 3G/4G net balance customers have to enter Dial *121# and enter 5.
7. Airtel Prepaid customers can also dial *141# to take a loan balance for talk time or main balance in case their balance is over.
8. Airtel 2G customers can dial *123*9# to check their internet balance.
How to check your account balance, validity and packs via the web browser
Another method through which users can check their account balance, validity and packs are via the Web browser.
1. Users with an Airtel prepaid number can sign in to their accounts using their prepaid mobile numbers on the Airtel website.
2. Next enter the OTP passwords sent on your mobile device.
3. On the first page, customers can see all the required information related to your active packs.
4. Next click on the 'View Packs' option on the home screen to see the details regarding the available plans.
How to check your data balance on your Airtel postpaid connection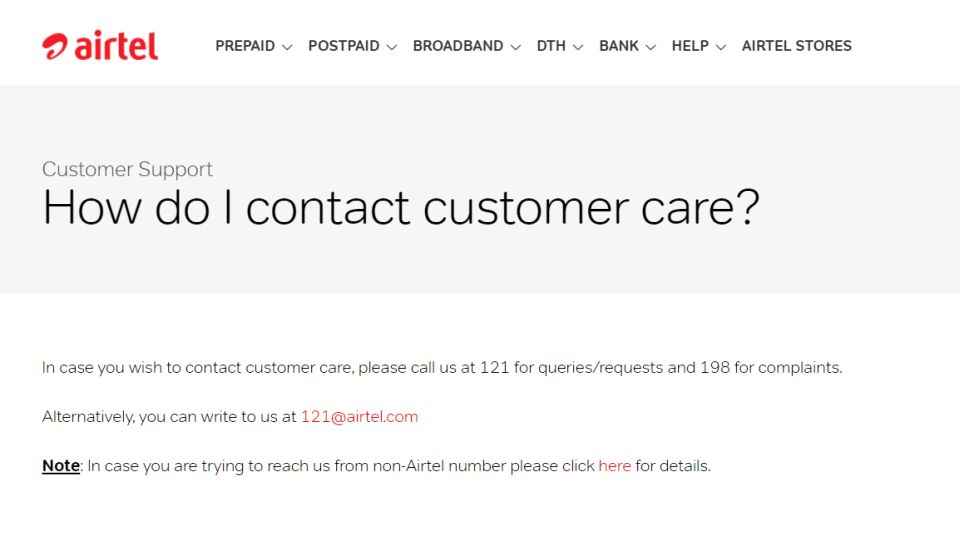 In addition to the MyAirtel app customers can dial *121# to check Airtel postpaid data usage.
How to check Airtel data, SMS balance, and validity check via the customer support numbers
Consumers can check their Airtel daily data balance, talk time, and other details via the Airtel toll-free customer care numbers, which are as follows.
1. Customers can Dial 121 to reach out to Airtel customer support
2. For registering any complaints regarding their Airtel network, customers can dial 198.
3. To activate DND services customers can Dial 1909.
4. For Airtel recharge dial 123
How to check Airtel 4G dongle balance?
Airtel dongle users can follow the below mentioned steps to easily check their Airtel 4G dongle balance.
1. First Switch on your Airtel dongle and connect it to your laptop.
2. Next Open the browser and type the IP address 192.168.0.1 of the Wi-Fi dongle.
3. Next, you will have to press Enter and you will be able to view the login screen. The default password of the Airtel Dongle is 'admin'. Just press enter and click on the login button.
4. Then you will be able to see the UI of the Airtel 4G dongle.
5. Head to the Information section and next click on data usage options. Here you will be able to see your Airtel 4G Dongle data, balance, validity and pack name.
How do I check Airtel 4G data speed on my laptop/mobile?
You can easily check the internet speed of your Airtel phone number by downloading the internet speed test app on your smartphone. There are several apps and websites like Ookla Speedtest, fast.com, and more that allow you to check the download and upload speed of your Airtel network.