Trimble and Qualcomm have announced that Trimble RTX GNSS technology will be available for Snapdragon 8 Gen 1 and Snapdragon 888-powered smartphones sometime in the next quarter. The RTX GNSS technology will make location tracking precise up to a meter or 3 feet, and make applications like lane-level navigation and self-driving cars possible.
"Precise positioning, where accuracies are down to a meter or less, is a necessary capability in next-gen premium Android phones, providing better mapping, more accurate navigation and new exciting services to consumers," said Francesco Grilli, vice president, product management, Qualcomm Technologies, Inc.
What is Trimble RTX GNSS technology and how does it work?
Trimble RTX GNSS technology is a location correction technology where RTX stands for Real-Time eXtended. The correction service can deliver high-accuracy positioning in real time via satellite or the Internet without relying on cellular networks, radios or modems (for correction).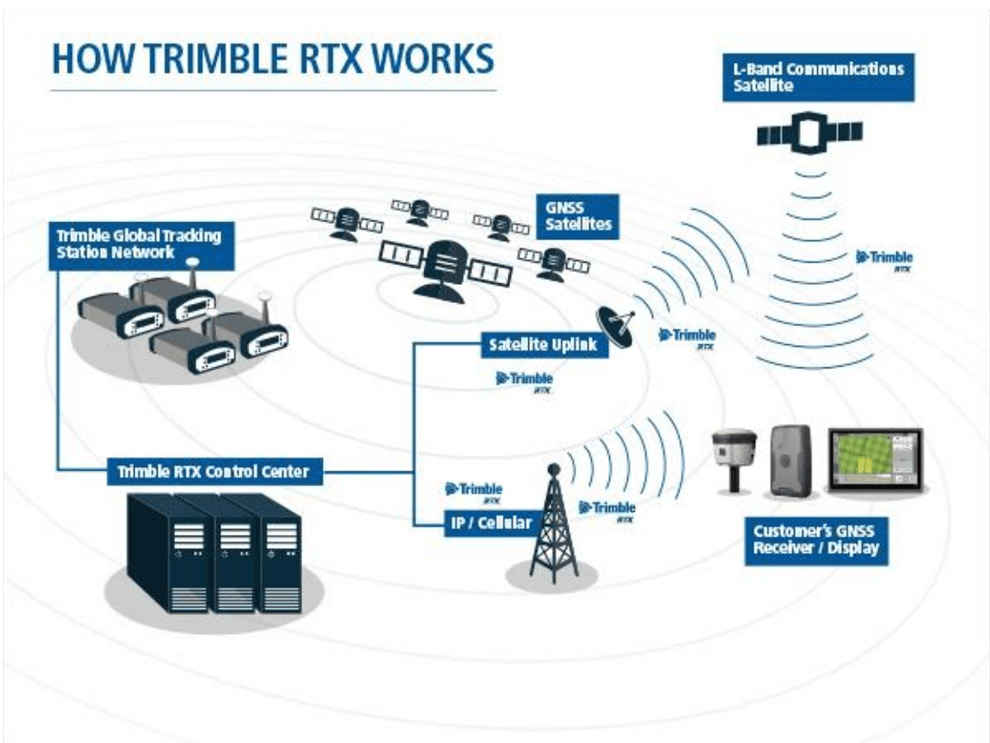 Trimble works out these corrections by taking satellite measurements from its global network of ground-based GNSS tracking stations. And these corrections are broadcast to receivers like smartphones via regional geostationary satellites or over the Internet.
Qualcomm Snapdragon chips support most major global and regional GNSS satellite constellations such as GPS, GLONASS, NAVIC, Galileo, and BeiDou that communicate using L1, L2 and L5 frequency bands. This GNSS functionality will now be integrated with Trimble RTX corrections in order to increase precision in location information and reduce latency in location locking.
What are the advantages of Trimble RTX GNSS technology?
This new solution will bring in a 5X improvement in location accuracy as compared to the current solutions. In fact, current services provided by Trimble worldwide for real-time, multi-constellation GNSS corrections claim 2-centimeter horizontal accuracy, so the meter-level accuracy claim for phones doesn't seem farfetched.
One obvious benefit will be better navigation.
"Location information accuracy can significantly improve the smartphone's user experience when using mapping, driving or other mobile applications. For example, with more accurate positioning for a ridesharing app, both driver and rider can have a better experience when the pick-up destination is more precisely displayed. In addition, lane-level accuracy enables drivers to gain greater map detail and more accurate directions when using real-time navigation applications," notes Qualcomm in its press statement.
High location accuracy will also accelerate the adoption of next-gen automobile tech including Advanced Driver-Assistance Systems (ADAS) and autonomous driving solutions.
Will the precise location tracking of the Trimble RTX GNSS technology work indoors?
The meter-level accuracy won't help you locate your missing earbuds or find a specific store within a complex mall. Unlike Ultra Wide-Band technology, Trimble RTX GNSS won't be used indoor navigation applications. The service is based on GPS and your phone will still need to have a direct line of sight with positioning satellites for it to work.
When will Trimble RTX GNSS technology be available on my phone?
Qualcomm says the Snapdragon 8 Gen 1 and Snapdragon 888 phones will get the update in Q2, 2022. Of course, once the Trimble RTX GNSS technology is available in Snapdragon flagship chips, developers will have to optimize their apps to take advantage of the precise location. So, it's still some time before end consumers get to leverage