The first of the three major mobile operating systems, Apple's iOS 8, went live for users two days ago. Apple called this the biggest update since the App store and went with the tagline 'Huge for developers, Massive for everyone else'. Well, it seems they meant it, only, the 'massive for everyone else' part will take some time to materialise. Here's why.
Apple users would know how huge an update iOS 7 was for them. The OS changed the visual aesthetics and brought about features that were much appreciated by many. The new version, iOS 8, does the same. Actually, exactly the same. In the sense that iOS 8, while adding features to its predecessor, continues with the same aesthetics. Don't get me wrong, additions like actionable notifications, swipe controls on mails, third party keyboards and default emoji keyboards are really good. In fact, I even like the Spotlight search enhancements that Apple has made, but the OS still feels like the same old same old.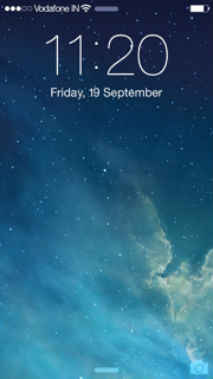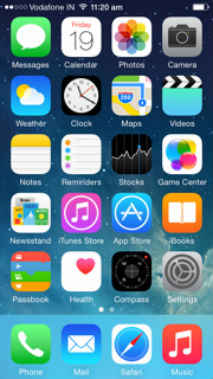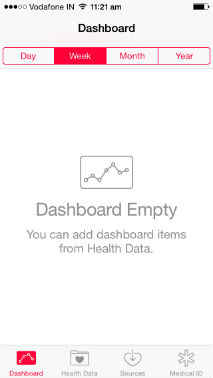 But that's exactly the point, iOS 8 will take some time to shape up and become a massive boost for users. Currently, it is 'big for developers' because of all the widgets, health apps, passbook app and other additions Apple has made. Developers can build on these and the additional APIs that Apple has provided and give users much more control and customisability. That is when you will truly start seeing the difference in this OS.
Developer centric
As mentioned above, there's a lot that developers can do in iOS 8. They can make widgets that allow you to customise your experience, they can develop keyboards for you and they can even give you various notifications. In addition, photo sharing is much easier on iOS 8 with users being allowed to post pictures not only to Facebook and Twitter, but other apps too. This was possible earlier also, but Apple had built in methods only for Facebook and Twitter, which made posting to other apps somewhat difficult. This can easily change now, with sharing options for different social networking or other apps.
What we're looking at right now on our iPhones and iPads is what Apple had to offer. It's somewhat like Sony's design for the Xperia devices, they just don't change, because Sony seemingly considers this to be the best design. Sony still added curved edges to the Xperia Z3 to make it more ergonomical. In the same way, Apple hasn't changed iOS 7 much, but added some features to give a more polished experience. The rest it has left in the hand of developers, who can now take this OS to a different levels. Big companies like Yahoo and Evernote have already come up with their widgets and they look quite good. There will be more in future and there will be a lot to choose from.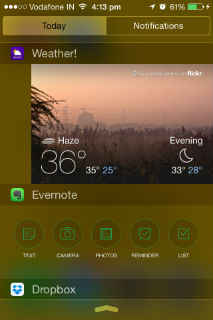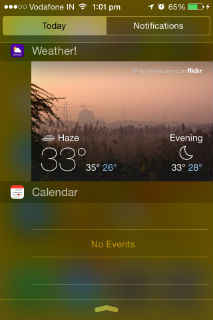 Wait for it…
While iOS 7 was very big for users, iOS 8 is currently big for developers. They will work on it and come up with features that will make this OS big for users. In the current iOS 8, it is evident that more control is coming to the users, but you don't quite have it yet. You will though, perhaps by early next year and then about around this time next year, iOS 9 will come, which will be the next big update and will most certainly be more user centric than this one, much like iOS 7 was.
The control is being shifted to the users right now and developers are the medium to do that. By the time iOS 9 comes out, iOS 8 will have done its bit and Apple would then be ready to make major additions. It also fits with the company's record till now, of taking current technologies and adding the crucial additions to take it as close to perfect as possible. The real innovation in iOS 8 is the passing of the baton to third parties, instead of keeping all the control within the Apple labs.
A la Android..
There's a lot of talk about Apple catching up to Android and to be honest, the arguments are quite strong. The new iPhones do lack the innovation that Apple has always been known for. A point in favour of that, though weak, would be iOS 8. Like Android, iOS is now giving a lot of customisability to users and much more control to make the experience the way they want.
It's still nowhere close to what Android offers and to be honest, I would be quite disappointed if Apple did get to that level. But the charm of iOS 8 revolves around widgets, continuity (convergence of devices) and what developers can do with it.