Ever since the launch of the first Android smartphone (HTC Dream) in late 2008, specs have rapidly gained in importance. In the early years there were only two or three companies which had the infrastructure to develop and manufacture mobile processing chips used in phones but as years have passed many more companies have mushroomed.
This spec race has become more prominent in Android smartphones and as a result there are hundreds of different Android phones in the market. The performance of these smartphones differ as we go up the price range and sometimes if we choose the latest hardware. Let's start with some basics.

Smartphone Internals: the basic stuff

Today's smartphones can do more than just call or message. They are equipped with features like Bluetooth, Wi-Fi, NFC, USB connectivity. Even the basic smartphones come with an accelerometer, gyro sensor, GPS, proximity sensor and some top end smartphones even come with heart rate monitors. All of this electronic wizardry is working day in day out in your hands without a stop. A smartphone is turning out to be more like the Swiss Army knife which is "just a knife" only in name.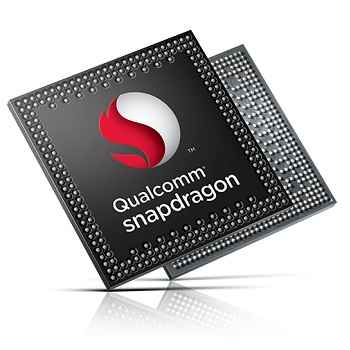 Qualcomm Snapdragon
First gen: old tech
It all started with the Qualcomm MSM7201A clocked at 528MHz CPU inside the HTC Dream which was the first Android phone. It ran Android v1.6 Donut and gave the world a first look at the new Android operating system. The SoC had a mere 192MB of RAM and 256MB of internal space and that was barely enough to work with. The phone was acclaimed as it had a capacitive touchscreen with a QWERTY keyboard too. Even in that day and age the chipset and the OS were capable of voice search. This was big step for a single core CPU and by today's standards, an "ancient" processor.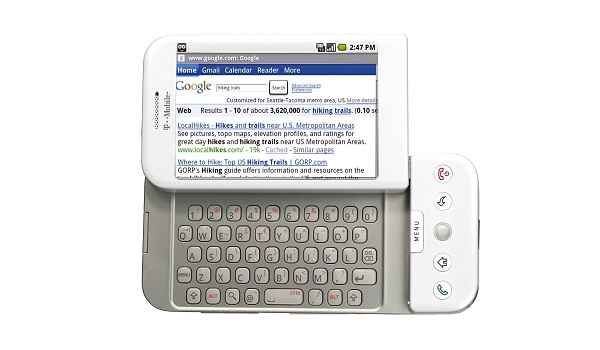 HTC Dream
Dual cores: double the brains
By the time LG came up with a dual core phone many players had jumped into the SoC race. With its Nvidia Tegra 2 AP20H 1GHz Dual-core chip, the LG 2X started the dual core breed. Loaded with a class leading 512MB of RAM and gyro sensor this phone was capable of running 3D games due to its dual Nvidia processor. This phone took the market by storm as its performance and gaming capabilities were way beyond what other manufacturers were selling. Even the 8MP auto-focus camera became the selling point of the phone.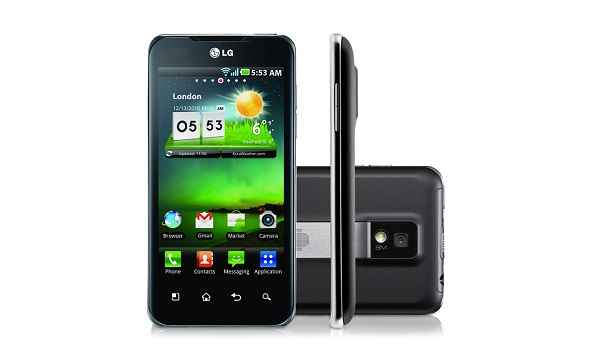 LG 2X
Nowadays dual core Android phones range from a mere Rs. 3,000 right up to Rs. 25,000 and there is a performance difference between these high and lows. The performance difference is due to the architecture of the CPU and basically how a CPU uses its power to perform tasks. For example, if we compare the Moto E and the Moto X, both run on dual core processors, both run the same Android 4.4 operating system and yet they don't churn out the same performance, and hence the price difference.
Quad core: the power of 4 cores packed into one CPU
Quad core is the general norm today. Quad core phones like the Moto G and Xiaomi Mi3 are the current consumer favourites. After the launch of quad core smartphones we saw phones pushing the envelope as now they were able to output HD (1280 x 720p) and FHD (1920 x 1080p) resolution on the screen. Quad core processors are not only ubiquitous but power most of the current flagship phones.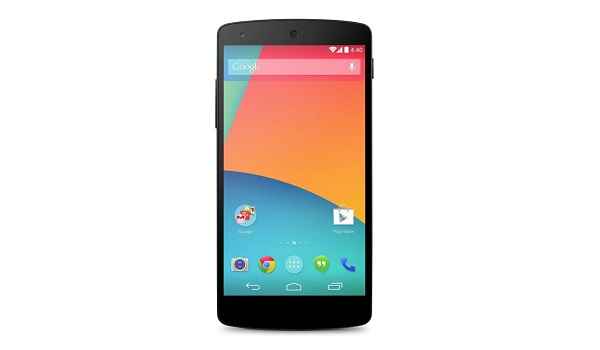 LG Nexus 5
The difference in the performance chart exists here as well and varies similarly based on the price of the phone and the SoC architecture. The performance gap between a quad core Moto G and LG's new flagship LG G3 which also comes with a quad core processor is immense. This means that even if two SoCs have the same number of CPU cores, they don't necessarily churn out similar performance.
Octa Core: Is it just a gimmick?
With the recent announcements and some recent launches in the smartphone market with octa core CPU assembly, things are starting to get a little cramped inside a smartphone. In India, Mediatek powered octa core smartphones are leading the charge and they do perform. But it is quite amusing to see that some of the class leading quad core phones are able to perform at par and even surpass their octa core counterparts (Mediatek processors) completely.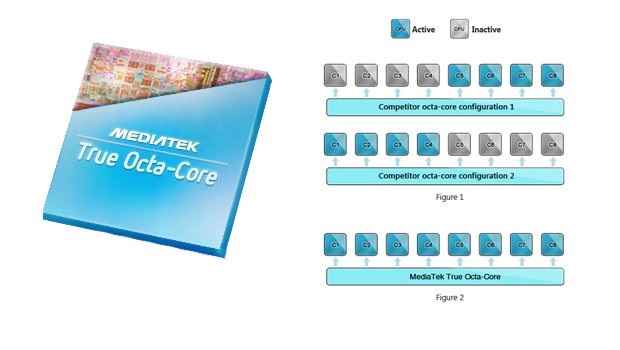 Mediatek Octa Core
Samsung's octa core SoC with the big.Little architecture used in phones like the Samsung Galaxy Note 3 and Galaxy S5 do give proper competition to today's quad core flagship devices but the performance difference is not that much.
Should I put my money on octa core or would less do?
In our opinion, any decent performing smartphone, that won't let you down in day to day tasks, should have at least a latest dual core processor and 1GB of RAM. Beyond that it's totally up to you on how much you can spend and what your priorities are in a smartphone. Even if you are buying a dual core or quad core phone try to get one with the latest available hardware in the market. This will make your device eligible for some future software updates which will further enhance the optimal performance of your device.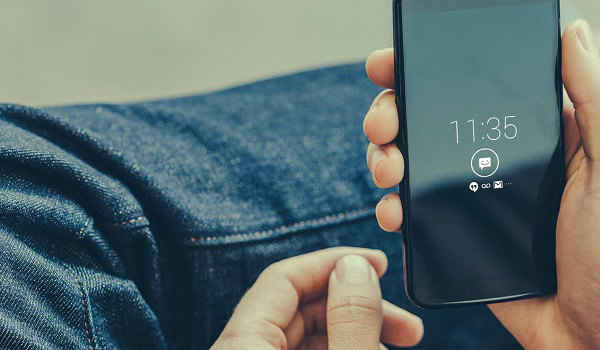 So, don't be afraid to buy a dual core or a quad core phone instead of an octa core smartphone as all categories perform almost at par in day to day tasks. Just remember what we wrote above, make sure that the hardware packed into the device is relatively new. The performance could be an issue if you are a hardcore mobile gamer or plan to put your phone through some heavy tasks (for example, image editing, video editing or just shooting plenty of hi-res videos often). If you are a bit skeptical and want to stay satisfied with your purchase even after a year, go for a quad core smartphone with at least 2GB of RAM. As for the 8 core technology, it is fairly new and will require at least two more iterations to become as power efficient, and at the same time, twice as powerful than its quad-core counterparts.
Main Image Credits: Uffenorde