Facebook phone was once one of the favourite topics discussed in the tech fraternity. Well, the social networking giant did foray into the smartphone sector with HTC First featuring its proprietary Facebook Home launcher. However, neither the device nor the software met our expectations. While it is safe to predict that Facebook will not be launching a smartphone anytime soon, Can we completely rule out a Facebook phone in the future? Perhaps not, especially in the wake of its plan and vision to bring connectivity to the under developed parts of the globe.
So, why should Facebook launch a phone? How can it make it work this time. Read on...
Vision to provide connectivity for all
Facebook wants to provide Internet access to under developed regions. It has been testing drones, satellite and other technologies for this purpose. The social networking giant has hired aerospace and communications experts from NASA's Jet Propulsion Lab and its Ames Research Center for its new "Connectivity Lab" project.Facebook has also teamed up with Internet.org in partnership with some other companies to proliferate the Internet. Facebook should leverage the new technologies with a new and dedicated smartphone, which perhaps will work as the hub of its Internet/connectivity eco-system.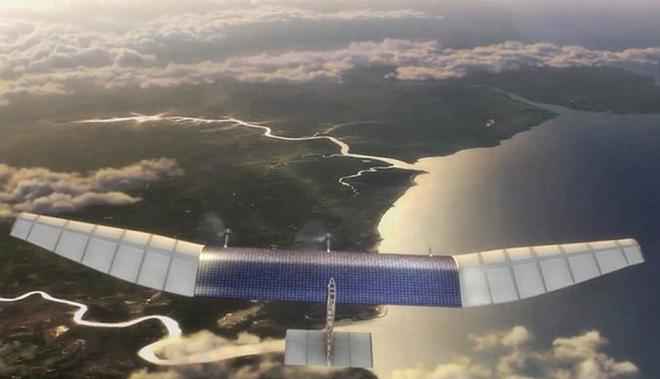 Facebook's Connectivity Lab is working on drones, satellites to deliver the internet to everyone
Take clue from Google's Android One
With Android One, Google strives to provide existing and first time smartphone users a high end experience on low-cost smartphones. Google's objective is very similar to what Facebook has envisions – Internet for all. During his ongoing India visit, Mark Zuckerberg said: "We believe connectivity is a human right. You need something like 911 (US emergency phone line) for the Internet…" Facebook can achieve this with an Android One like project.
Try it out in India
Facebook should try it out new phone in India rather in the West. Google has already confirmed using the Indian market for testing out its Android One project. Firefox tied up with local manufacturers Intex and Spice to launch Firefox OS-based smartphones below Rs. 3,000. While Firefox devices haven't gotten great reviews, but was appreciated for the intention to provide connectivity at low-cost. Unlike the saturated Western market, India is a growing market and gives manufacturers a wider scope to experiment.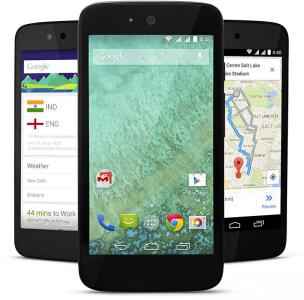 Android One phones
India's tech savvy government
India's new government has been focussing a lot on the connectivity. In fact, it aims to provide broadband connectivity in all Panchayats by March. The government also aims to achieve 'Digital India' feat, and mobile broadband is going to be playing a key role. Facebook should definitely tap the conducive environment, and tap the growing number of mobile phone users, including smartphone users.
How Facebook phone can work
OS with focus on connectivity
Facebook's new phone should have an OS that focuses more on connectivity and sharing. It can definitely take clue from its Facebook Home software, but has to come out with that social networking only gimmick. With connectivity in focus, Facebook should have more tie ups with local telecom operators to grow further.
Affordable and good user experience
Again taking reference from Google's Android One, Facebook's new phone should focus on offering good user experience. The device should keep minimalism, ensure uninterrupted basic phone functionality. And for a larger reach out, the device has to be low priced, perhaps around Rs. 5,000 mark.
Local content
Besides optimization for local connectivity, the Facbook phone should offer enough local content. Local content would include support for Indian languages and apps across categories like education, shopping, entertainment, music and sports. Google, Microsoft and others have also focused a lot on local content and apps, Facebook phone will need a similar strategy and perhaps even find a way to utilize the existing local apps from multiple platforms to give itself a healthy head-start.
Do you also think Facebook should launch a phone? How can it make the phone work? Let us know your views in the comments section below: