Android 11 is finally here and the update has started rolling out to the Pixel devices and will be available soon from manufacturers like OnePlus, Xiaomi, Realme, and more.
Microsoft has also promised a 3-year OS upgrade for its upcoming phones.
There aren't any radical changes in Android 11 when compared to Android 10, but yes the naming scheme officially is down to just numbers from the sweet desert names which we were accustomed to previously since the days of Android 1.5 (if you are interested you can find the names here).
Today we will take a look at some features coming with Android 11 that are worth checking out.
Media Controls: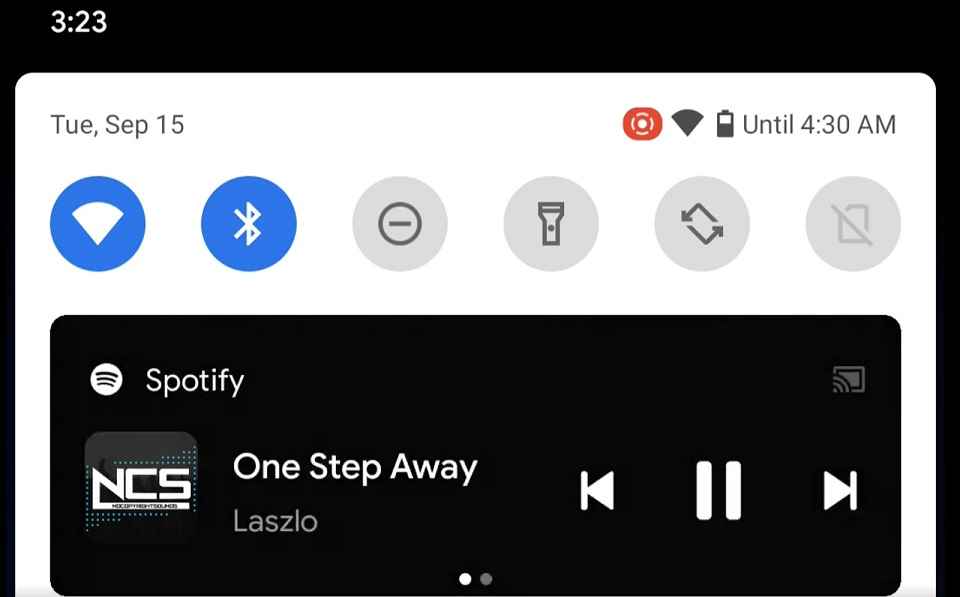 All the media playback controls are moved from the notifications panel to right under quick settings for easy access. This made sense as the music player is not a notification but rather a mini app. So even when you clear all notifications the media player will be there on top.
If you want the music app gone just swipe it away. If there is more than one app playing media you can cycle around them by swiping horizontally to quickly switch between them.
Notifications: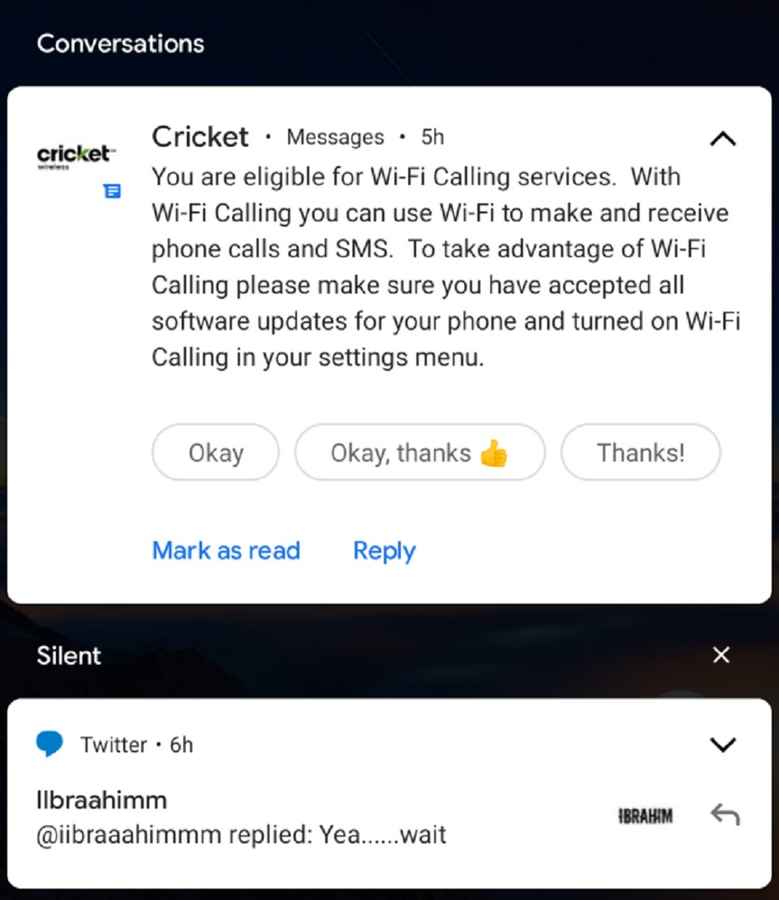 In Android 11, the notifications system has changed. There are now three notification categories: Conversations, Alerting, and Silent. The Conversations section, quite obviously, houses all your conversations. This would mean any app where you are directly communicating with someone else, including text messages and chat apps. It would also apply to direct messages within other apps, such as Instagram.
Meanwhile, the Alerting and Silent sections act as they have before in Android 10. You can also easily silence notifications from certain apps, which would push all future notifications to the Silent section. With Android 11, you now have more control over notifications than you ever had previously.
Chat Bubbles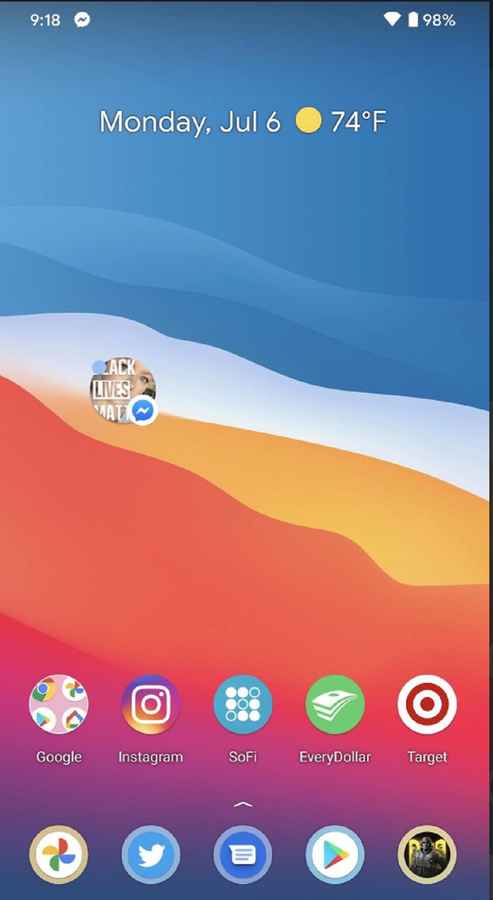 Chat Bubbles are the same as Facebook Messenger bubbles but now are natively supported on Social Media Apps such as WhatsApp and Telegram.
The bubbles are stacked up together for all the apps and when you tap on it, it opens up each bubble and you can select the conversation you want to view and interact with.
This feature looks more like a gimmick but how many users use this feature is a thing to see in the future.
Screen Recorder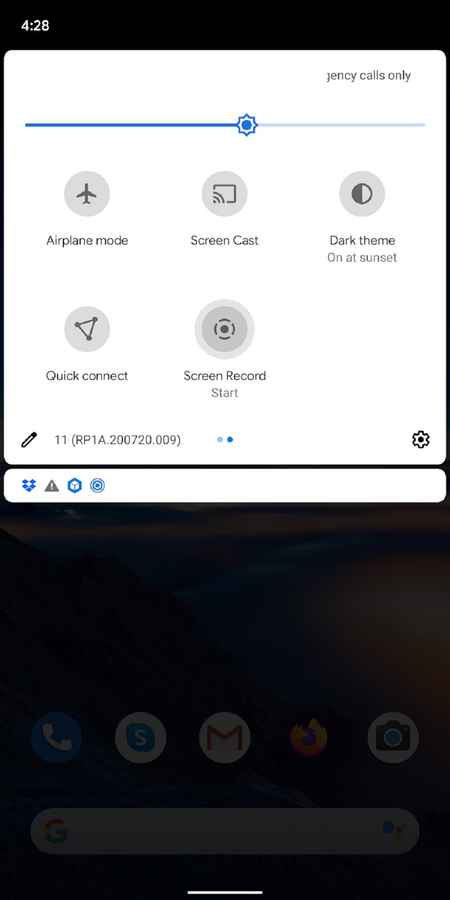 Android 11 finally gets a built-in screen recorder. We have seen some smartphone manufacturers offer this feature in the past, and it now comes natively to Android 11.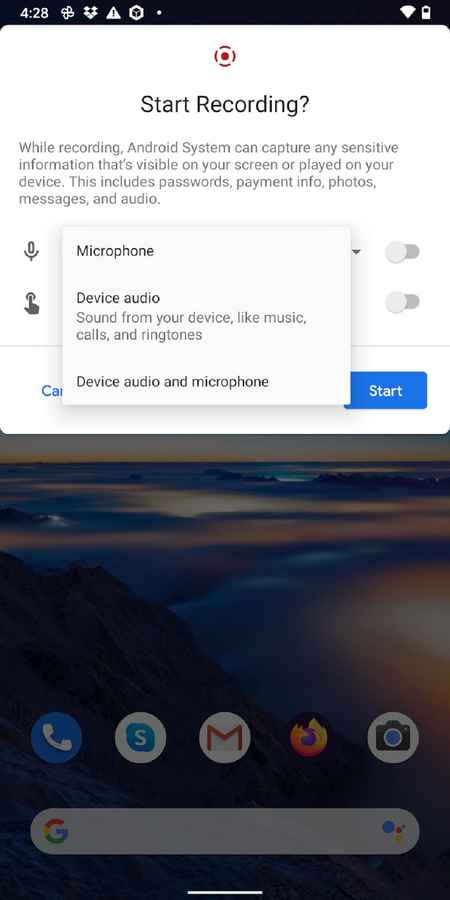 The screen recorder function lives in the Quick Settings tiles. You tap the Screen Record feature which gives you a few options before you start recording. It is a simple feature that looks like it can get the job done for those that want to record their screen. If you need one with more options there are plenty of apps available on the Google Play Store.
Smart Power Menu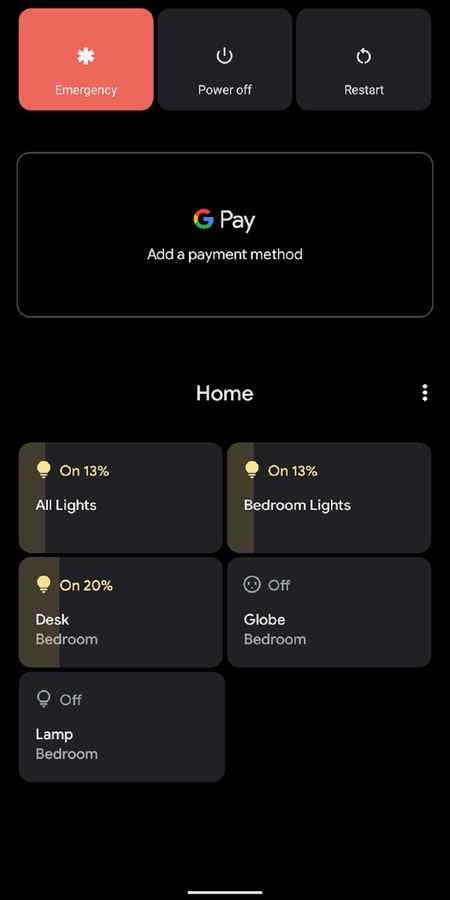 Holding down the power button previously gave you the option to either power off or restart the phone. Today however we have more and more people with smart home devices that can be controlled from your smartphone. Rather than opening up the Google Home app to control these devices, in Android 11, users will be able to hold down the power button and see the option to control their smart devices in addition to power options.
It also has a Google Pay tab, which allows you to add your card details linked with Google account for easier and faster payment via NFC or Tap and Pay.
Wireless Android Auto
Android Auto is an incredibly useful system, but it annoyingly requires your phone to be plugged in.
All the devices running Android 11 can take advantage of wireless Android Auto connections. The only limitation will be that the head unit in your car will need to support the feature.
Notification History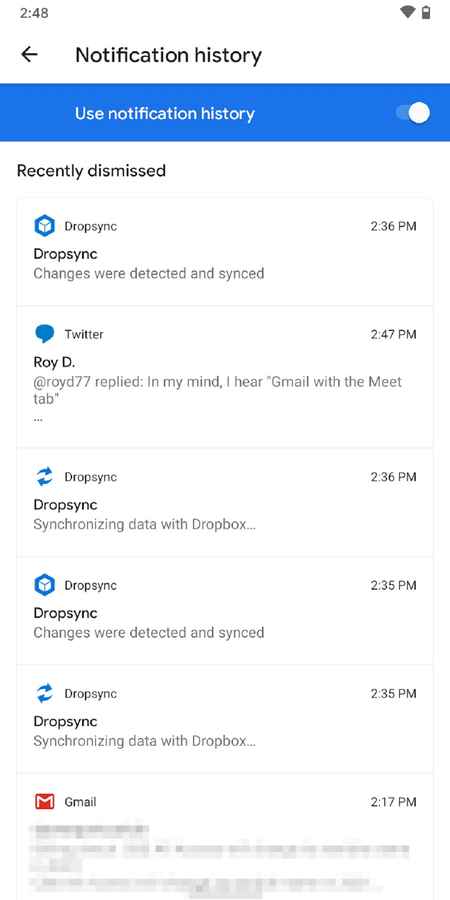 Did you accidentally clear a notification and you're not sure if you missed something important? If so, you might like Android 11's new Notification history page.
This feature holds the notifications for upto 24 hours and you can see all the notifications in the past 24 hours that have been on the phone even if you have cleared them from your notification bar.
Dark Mode Scheduling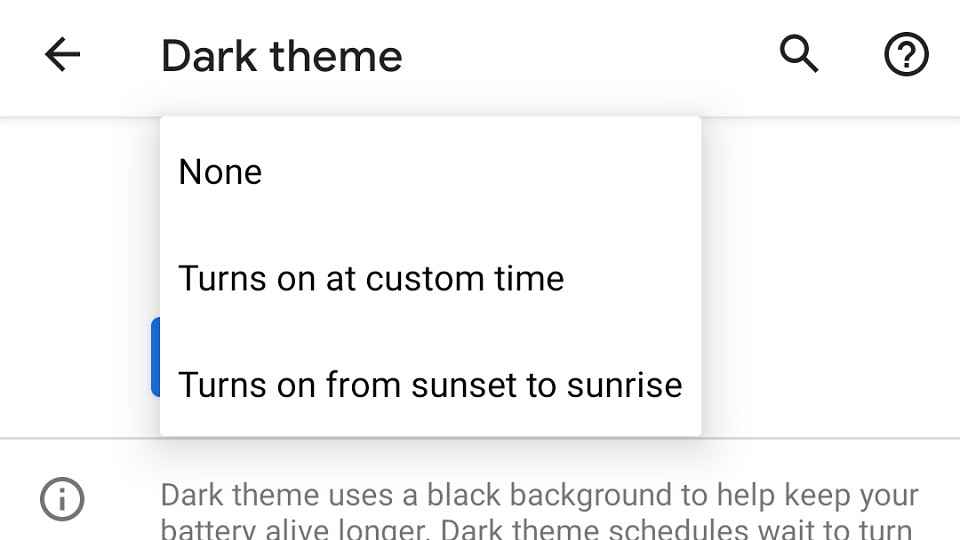 Google introduced dark mode from Android 10 natively, which was pretty popular among the users at the time, but it had just the basic functionality of turning it or off, meanwhile from the flavours of other manufacturers there were features to schedule the dark mode on or off.
From Android 11 users can now schedule the dark theme using one of two different metrics. You can schedule a dark theme to turn on or off when the sun sets or rises. You can also set up a custom schedule for dark mode activation if you wish.
Pin Apps to Share Menu: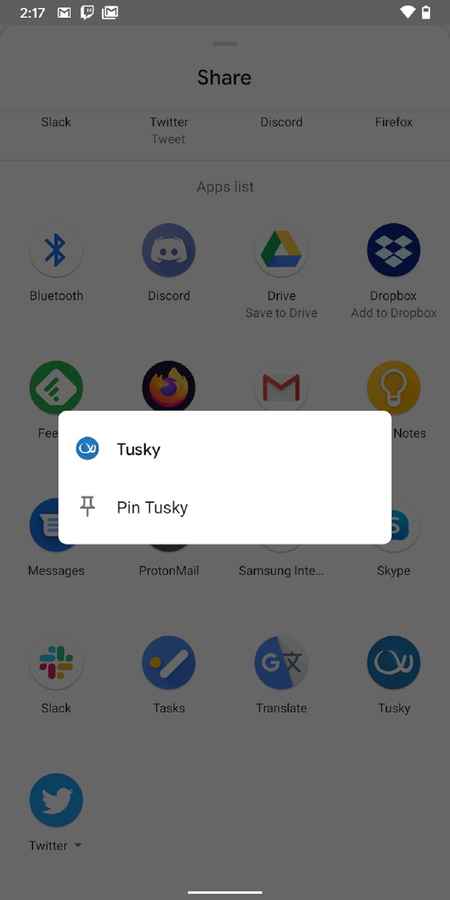 The share sheet is simultaneously one of Android's best and worst features — it makes sending content across apps as easy as one or two taps, but its design sometimes makes suggestions in such a way that it creates a mess.
You can now pin apps to your share sheet in order to easily access them whenever you want to share something. In the image above, you can see the option to pin the app.
This feature allows you, to control which apps appear at the top of the list when you want to share something.
If you are keen to know whether your phone will get Android 11 or not, here is a list of all the phones slated to get the OS. Check here.