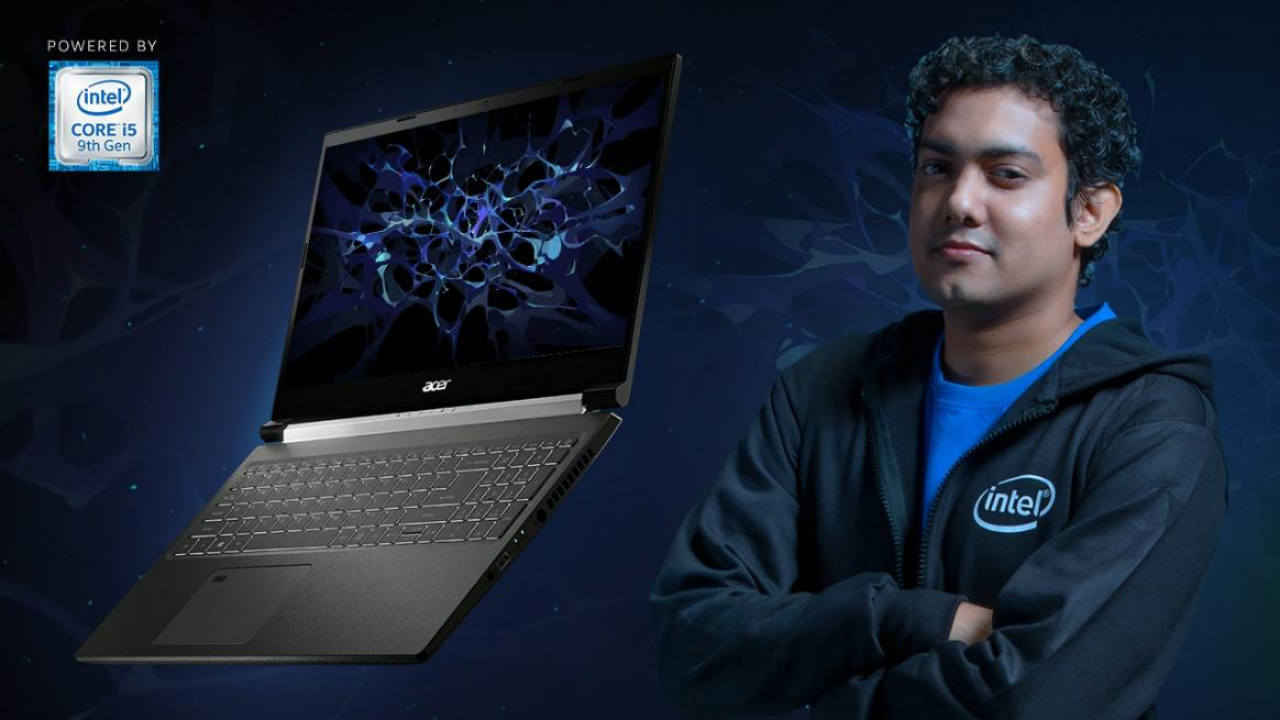 If you are looking to step into the world of gaming and aren't quite sure where to start, then there are a few things you need to keep in mind before you get started. First off, you need to have a budget in mind. You also need to ensure that the laptop is capable of playing most AAA titles currently available. After all, what's the point of a gaming device if you can't play the latest games on it. This is where the Acer Aspire 7 comes into the picture. Here's what this laptop has to offer.
Intel inside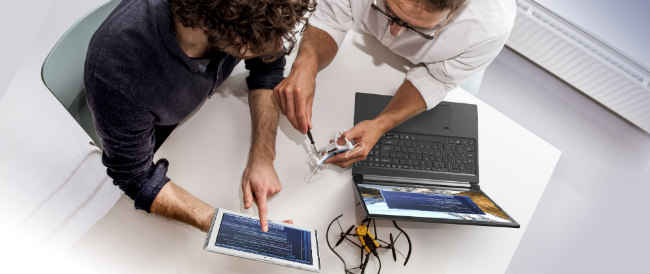 At the heart of the Acer Aspire 7 is a 9th Gen Intel Core i5-9300H processor. This offers four cores and eight threads of performance. It also offers a Max Turbo clock speed of 4.10GHz, which should definitely come in handy when playing those high-end games as this should result in better frame rates and smoother performance overall.
Just the right size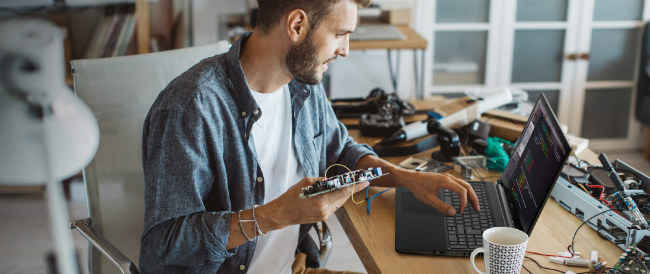 The Acer Aspire 7 packs a 15.6-inch display, which is a pretty good size for those looking for a balance between screen size and portability. It features a 1080p IPS panel so that gamers not only enjoy crisp visuals but also viewing angles of up to 180-degrees. On top of this, the laptop boasts of a 81.61% screen-to-body ratio which should result in a more immersive gaming experience. It also features Acer Color Intelligence and ExaColor which is said to offer improved colour contrast, so that it's easier for you to spot enemies, even those hiding in the dark.
Powered by NVIDIA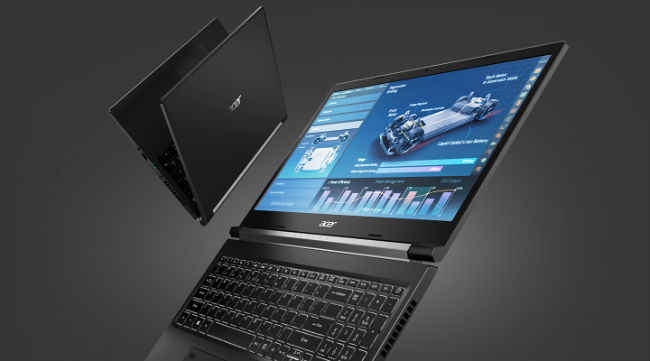 To ensure you get to play the latest set of games, the Acer Aspire 7 comes packed with NVIDIA GeForce GTX 1650 GPU that offers 4GB of GDDR6 VRAM. This should ensure that you have enough oomph to run even the latest AAA titles released by the top game developers and publishers around the world.
Stay Connected
When you're gaming online, that last thing you would want is a bad connection or worse, disconnection. The Acer Aspire 7 helps you stay connected by using Dual-band Wi-Fi 6 (802.11ax). As compared to Wi-Fi 5 (802.11ac), this tech is said to improve the average network throughput by up to 3 times, while latency is reduced by up to 75%. A win-win situation.
Memory master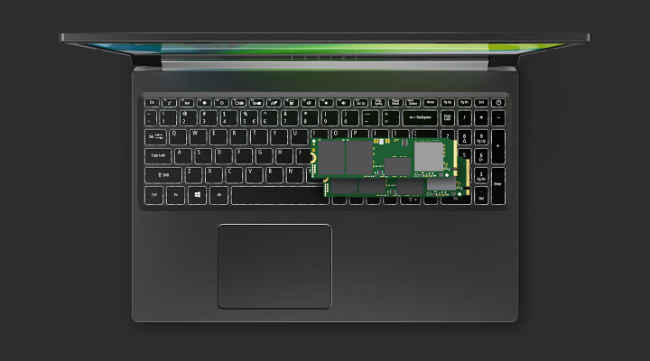 The Acer Aspire 7 is available with up to 32GB DDR4 RAM which should ensure smooth operations. But on top of this, players can also get up a 1TB M.2 PCIe SSD, which is only of the fastest storage solutions currently available. This should make sure that you won't be waiting around for your game to load.
Crazy on the inside, subtle on the outside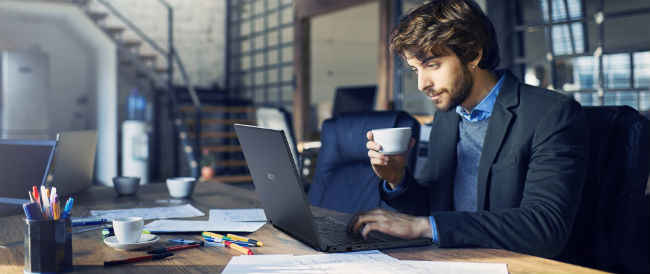 While the Acer Aspire 7 may feature a boatload of gaming performance, it still looks quite subtle and professional. Its understated design means that it can be used by professionals without raising too many eyebrows. Instead of RGB lighting, it uses simple white backlighting for the keyboard, letting you use it in dimly lit environments.
Check out this video of PC Peasants Gaming to know more about the Acer Aspire 7.
If you wish to purchase the device, click here, or if you wish to purchase the device directly from Acer here.
[Sponsored Post]