Staying inline to previous announcements made by Qualcomm and Microsoft, the wraps are finally off the much anticipated Qualcomm Snapdragon 835 based Windows 10 hybrid PCs. The Asus NovaGo and the HP Envy X2 were launched at the Qualcomm Snapdragon Tech Summit at Hawaii.
Branded as "Always Connected PCs", these hybrid laptops essentially claim to offer two key advantages over current crop of Intel powered hybrids. They claim to offer 20-22 hours of battery life and come with latest LTE connectivity. Aiming to untether you from power cords as well as Wi-Fi hotspots, these Snapdragon 835 powered laptops from HP and Asus run on Windows 10 out of the box.
So, are these the long awaited road warriors that you've been waiting for? Here's a quick breakdown of capabilities and features that they offer (or don't offer). This should help you get a clear picture on the "Always Connected PCs"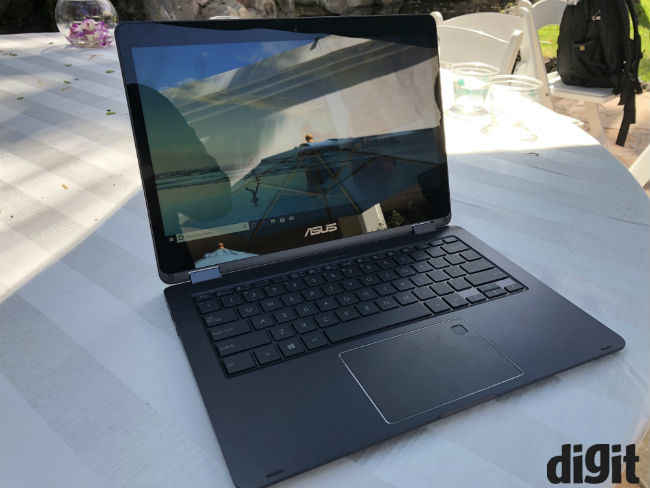 Asus NovaGo
1) Which version of Windows are they running?
The HP Envy X2 and Asus NovaGo ship with Windows 10 S versions and not full fledged Windows 10 Home or Pro variants. However, Microsoft and Qualcomm assured us that buyers can upgrade to Windows 10 Pro licenses for free, if they choose to do so. On Windows 10 S, buyers are restricted to apps from Microsoft store.
2) What are the clock speeds and power consumption like on a Snapdragon 835 inside a PC?
The processor is clocked at 2.21 GHz and the power draw is within the 5W envelope. Currently, these Snapdragon 835 based hybrid laptops will use fan less design, similar to Intel's M series processors.
3) Will I get 20-22 hours of battery life?
Well, you can technically get that kind of unheard of battery life, if you happen to use the PC well within "ideal conditions" that are required to offer 20 hours of battery life. An Asus product specialist clarified the conditions under which the NovaGo offers 22-hours of battery life. Firstly, the display brightness needs to stay at a max of 100 nits, secondly the 22-hour battery life is based on 22-hours of video playback and not a mixed usage scenario. And lastly, the video file/files have to be natively stored on the laptop and not streamed via Wi-Fi or LTE.
4) When are they launching and will they come to India soon?
The first wave of launch happens in January 2018 and India is not included in the first wave. So, you will have to wait, if you want one of these Always Connected PCs real soon.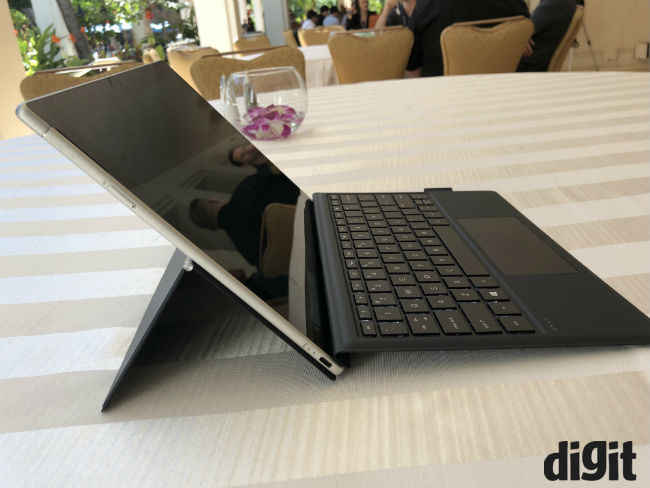 HP Envy x2
5) Apart from Asus and HP, which other brands are launching Qualcomm powered Always Connected PCs? What price points can we expect in India?
Lenovo is expected to launch one at CES 2018. While only Asus has revealed the pricing, we expect them to be priced in the $500 to $800 range in the US market. Expect Indian pricing to be in Rs 40,000 to Rs 60,000. Anything more and they'd be sitting ducks in the backyard of Intel's firing range.
6) What was the surprise AMD and Qualcomm partnership announcement all about?
Before we let our imagination run wild, here's the real deal. AMD's performance line-up of laptop PCs running on its latest Ryzen platform will make use of Qualcomm Snapdragon LTE modems to ensure their high performance laptops are always connected. Yup, that's about it.
7) What kind of compute performance can we expect from these Qualcomm powered "Always Connected PCs" ?
We are yet to get a review unit, and at the demo zone we weren't allowed to install any application. However, we did manage to run Peacemaker, a browser based (HTML 5) benchmark from Futuremark to quickly get an estimate of where it stands.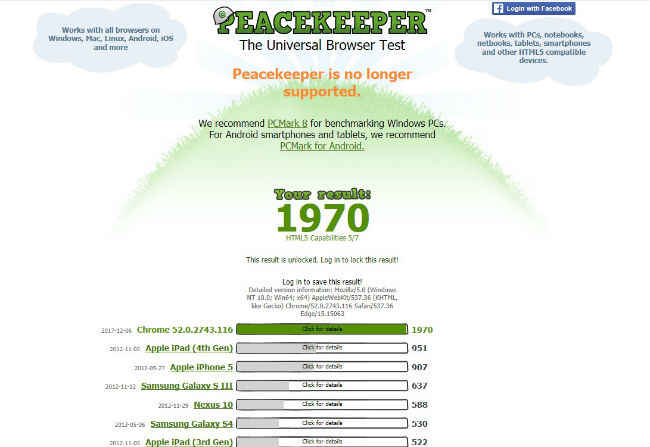 HP Envy X2 on Microsoft Edge Browser scored 1433 points while the Asus NovaGo on Microsoft Edge Browser scored 1448 points. In order to benchmark it against an Intel based machine, we ran the same test on a five year old thin and light laptop that is powered by an Intel Core i5-3427U processor along with 4GB of RAM. The Intel based laptop running on Windows 10 Pro (as against Windows 10 S in the Snapdragon powered machines) returned a score of 1970 points.
We'd place these Snapdragon 835 powered laptops in the same group as Core M3 based laptops from Intel. Though, we shall have to wait for the review units and our detailed comparison to conclusively identify the better of the two.
8) What about features, connectivity, design and build quality?
The HP Envy X2 as well as the Asus NovaGo are well built machines, with generous use of metal and high quality finish. Having said that, they aren't ultra light on the weighing scale for a 13-inch laptop form factor. The Asus weighs close to 1.4 kilograms while the HP might be slightly lighter, but not light enough to make a modern day thin and light laptop turn green with envy. Both the machines are pretty slim though, making them easy to carry around. The laptops also offer a fairly good selection of ports for connectivity, From HDMI ports to USB Type C and memory card slots, they do offer the latest chops, apart from the SIM card slot of course.
9) Will these laptops come with special carrier based offers to make them even more attractive?
While there were no official announcements in terms of exact packages and data offers, we are almost sure PC vendors and telecom operators will team up to offer some interesting deals. Indian operators, the likes of Jio might just get yet another chance to capture a whole new market. But, for now, we'd wait for them to launch first.
10) Should I plan to buy one?
If battery life and 4G/LTE connectivity is of utmost importance, these will serve you well. However, the Windows 10 S OS along with a rather modest Snapdragon 835 might just keep your Always Connected PC tethered to the ground when it comes to smooth performance and multitasking on a daily basis.