HIGHLIGHTS
August 19 is World Photography day and as such, a great opportunity to level up your photography game by ditching the smartphone camera and picking up something more capable; a DSLR
This August 19th, we celebrate World Photography Day. There was a time when the discipline of photography was limited to a select few who could afford super expensive cameras, but today, smartphones have allowed practically everyone to explore their potential as a photographer. So this post is for all your smartphone photographers who want to level up. Depending on your level of skill and interest, we're going to list out the right kind of gear you would need to take your art to the next level. If you thought moving up the rung was as simple as buying a new DSLR (or mirrorless), you've got another thing coming. This post will be a little fragmented, going back and forth between point, but I promise you, by the time you've finished reading this, sort of long, article, you'll know exactly what to get, and how deep you'd want to go.
Disclaimer: Potential author bias
I started my journey with a Canon camera back in 2007. During the period of 2012-2016, I was an ardent fan of Fujifilm, relying on the X-Pro1 and the X-T1 for most professional work. I finally switched to Sony in 2017 when I bought myself a Sony A7 MarkII and a few Sony lenses. As a camera reviewer with Digit from 2012-2014, I also spent a significant time using Nikon cameras, especially the D610, the D4 and even the D5300. Personally, I have no particular favourites and love all camera systems more or less the same. Sony is my current love affair, but my allegiance will always be to the camera system that helps me achieve the results I am looking for. Through all the years, my primary edit machine has always been a PC, save for the period between 2014-2016, when I was running a production house and using a MacBook Pro. Once I quit the production house, I promptly moved back to PC again. Drop me an email if you want to know why. My recommendations through this post are coloured by my own experiences with various equipment, editing hardware and software, so you are free to do your research before pulling the trigger on any particular gear. Also, the component recommendation for editing gear is regardless of whether you want a PC or Mac.
Sacred Rule: Shoot RAW
Seriously, if you're going to spend any kind of money buying yourself a DSLR (or mirrorless) and NOT shooting RAW, it would be an utter waste of your money. Shooting JPG with a DSLR is like buying a sports car and never driving it above 30kmph, even though the roads totally permit you to maximise the engine's potential. Shooting in RAW allows you to record all the sensor data onto the memory card, which you can then edit later to get the most out of your photo. When shooting in JPG, any information that won't be displayed is lost, so trying to edit a JPG file will ruin the photo instead of making it better. When you shoot RAW, the sensor records onto the memory card everything it saw, allowing you to recover a lot of detail and colour. Sure it will take time and sure it will require a lot of learning, but trust me, shooting RAW is the only way to get the most out of your investment in a DSLR.
Now that we've got the "shoot RAW" part clear, there are three things that are essential to being a photographer; camera equipment (duh!), an editing machine (PC or Mac) and editing software. I'm going to cluster recommendations of the above three into three categories; for the novice, for the hobbyist and for the professional wannabe.
The Novice
So you've been taking photos with your smartphone and now feel like you'd be better served by a better camera. Maybe you feel that the single lens on your smartphone isn't enough to capture the vistas while you visit the mountains, or it just can't get close enough to the tigers you see walking past the jeep in front of you at Corbett. There are so many reasons to move to a DSLR or a mirrorless camera from a smartphone, even if it's an iPhone X, Google Pixel 2XL or a Samsung Galaxy S9+. You're obviously going to be on a budget, so here are the recommendations:
Camera Gear: Canon EOS 750D with kit lens (Review) | Nikon D5600 with kit lens | Fujifilm X-A5 with kit lens
Under 50K, the options are very limited. Sony used to have a great camera, the Alpha 6000 which was a super performer when it launched, but since, the A6300 and A6500 have been launched and make the A6000 feel like a very inferior camera. Canon, Nikon and Fuji offer more modern products in this price range and as someone who's just starting to experiment with photography, you won't have to really worry too much about the limitations these cameras bring (such as weather sealing, custom functions, programmable buttons etc).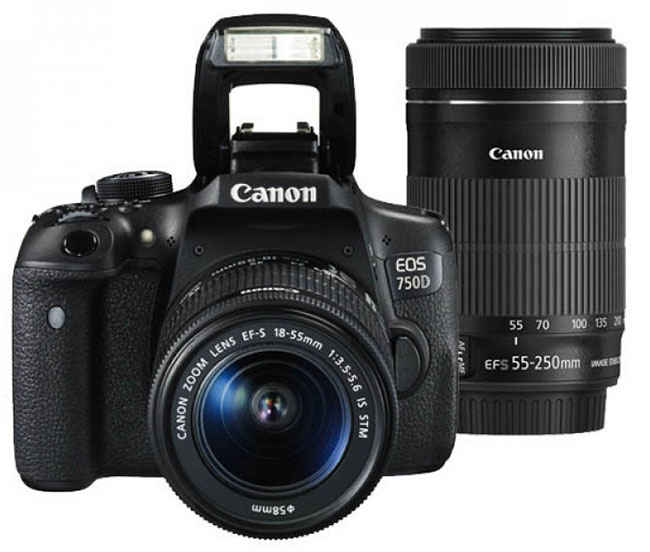 The Edit Machine
Now that you're going to be shooting RAW, you can forget editing those photos on your smartphone. Smartphone photo editors can open RAW files shot from the smartphone but cannot open RAW files from DSLRs or Mirrorless cameras as they often tend to be proprietary. Also, smartphone displays are just not very reliable in terms of colour accuracy, so a proper editing machine is always a good way to go. Your edit machine will need to have a minimum specification, regardless of whether it's a desktop or a laptop. Minimum requirements for a decent editing machine for a novice would be as follows:
Processor: Intel Core i5 (5th gen or newer) | AMD Ryzen 5 series (preferably Ryzen 5 2400G)
RAM: 8GB DDR4
Storage: 250GB SSD (SATA III) and 1TB 5400RPM HDD
Graphics Card: Nvidia GTX 1050 | AMD Radeon RX560
Display: Any FullHD monitor with an IPS display
You can get a similar specification in a laptop as well, although a GPU and SSD combo might be a little costlier. Of the above, the display is an important aspect of editing. An IPS display has the highest colour accuracy (and widest viewing angles). If you choose a monitor that's not an IPS display, your colours could look completely off in terms of what you see and what others on the internet would see.
Software: Free
Your camera will come bundled with an editing software designed to handle the RAW files from the respective camera. Outside of that, there are very free software that will allow you to edit RAW files while also offering a good user interface.
The Hobbyist
The Hobbyist is someone who knows they want to use their DSLR or mirrorless camera for taking most photos. You will be the type of person (like I was at one point) who would carry their camera everywhere with them, photographing people, landscapes or even objects with professional gear rather than a smartphone. The camera would replace your smartphone at family functions and even vacations. You're the kind of person who wants better photos than what a smartphone has to offer, maybe because you also want to print them. Here are my recommendations for you.
Camera Bodies: Sony A6500 | Canon 80D | Nikon D7500 | Fujifilm X-T20
The above-mentioned camera bodies are the most reliable for what each brand has to offer, for the price. Between the four, I would personally recommend the Sony A6500 or the Nikon D7500, having used both extensively. Sony has a habit of throwing a ton of popular features into their cameras such as 4K recording, touchscreen functionality and a very robust focusing system, while the Nikon has excellent low light performance. When you're playing in the hobbyist segment, you will have to consider lenses as a separate component from your camera. Typically, a wide-zoom covering the 18mm to 50/70mm range is a decent all-around lens, but these lenses usually have an aperture range of f/3.5-5.6. To supplement them, a prime lens with a focal length of 35mm or 50mm is absolutely necessary, as the f/1.8 aperture on these will not only help you take good photos in low light but also allow you to shoot those gorgeous portraits with mesmerising bokeh.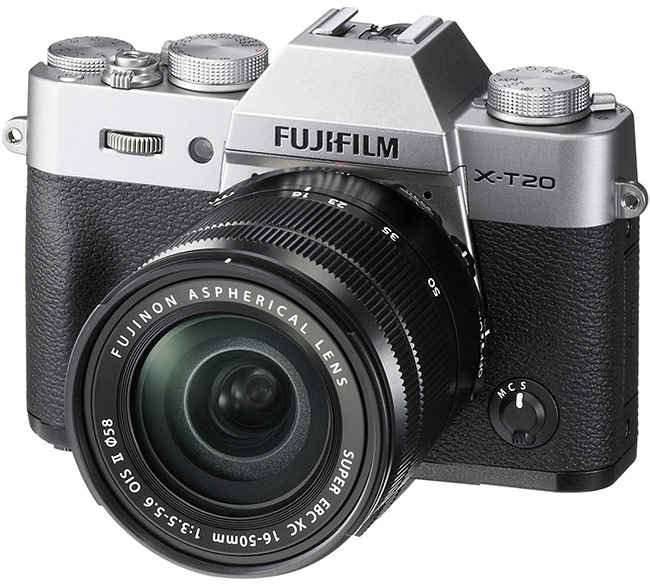 The Edit Machine
Now that you're dealing with a lot more RAW files per shooting session, and maybe even shooting a lot more, a novice system build may not be enough for you. If you're sticking to the desktop format, you can go with the same configuration as above, but with the following changes:
RAM: 16GB DDR4 (Minimum)
Graphics Card: Nvidia GTX 1060
Storage: 256GB SSD + 2TB Internal or External HDD
Display: Dell U2412M
Now that you're taking photography a little seriously, your computer/editing hardware will have to get a little more serious too. Of these, the RAM, GPU and Monitor play a critical role in ensuring that your edit workflow isn't plagued by lag and crashes.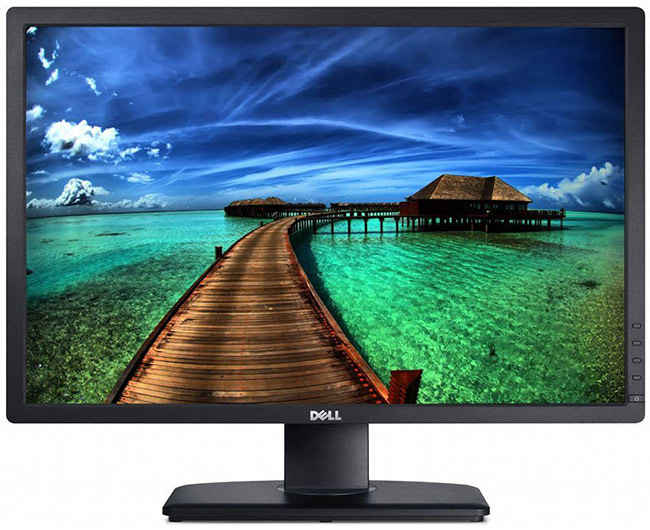 The Software: Adobe Lightroom and Adobe Photoshop
Over the years, Adobe's Lightroom has become the go-to solution for most professional photographers. While you can edit photos in Photoshop as well, Lightroom was designed to specifically meet the need of photographers who not only shoot a lot, but also need to keep their photos organized. Lightroom is designed as a cataloguing and editing software specifically for photos. You can try Adobe Lightroom for 30 days for free, after which you will have to subscribe to Creative Cloud. Thankfully, Adobe offers a Photography Plan for as low as Rs 676 per month.
The Professional Wannabe
If you're someone who knows they want to pursue photography as a career, this section is for you. You may be tempted to tell yourself that since you're just starting off, maybe you'll get the basic, entry-level gear first and then upgrade, but let me tell you, that would be a waste of your money. I'll explain why in the camera section, but suffice to say, if you want to be taken seriously, your portfolio has to have a certain visual quality which entry-level equipment makes extremely hard to achieve. So for the one seeking to pursue photography professionally, here are my recommendations.
Camera Bodies: Sony A7 MarkIII | Canon 6D MarkII (Review) | Nikon D610 (Review)
Full-Frame baby, that's where the magic truly lies. With a sensor size 2.5 times bigger than that of APS-C (crop sensors), cameras with full-frame sensors offer a multitude of advantages. For starters, the high ISO performance is noticeably better, with some cameras giving you absolutely clean images even at ISO 12800 (Sony A7s MarkII). Second, current optical design dictates that bigger the sensor, the more blurred the background will be for a given focal length. Then the bigger sensor also offers more dynamic range and better colour gradation, a critical need if you're shooting portraits (or landscape at sunset or sunrise).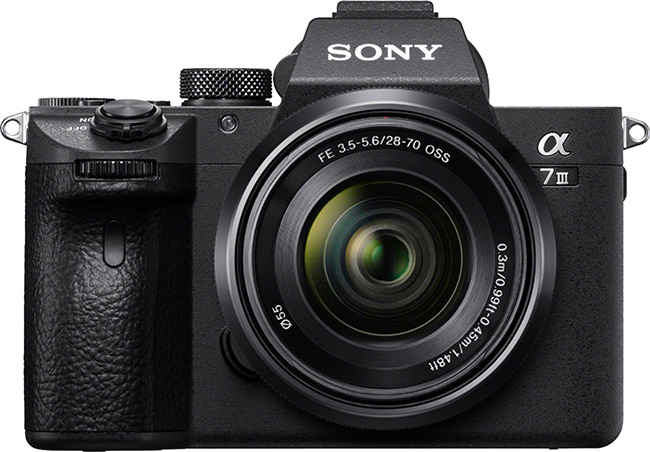 Camera Lenses
When considering shooting professionally, the 24-70mm range would no longer suffice. Typically for landscape work, you will need to get yourself a 16-35mm lens (available in Sony, Canon and Nikon). For portrait work, start looking at 50mm and 85mm primes. Sigma makes some of the sharpest and most value for money prime lenses in the market, competing with Zeiss lenses in terms of sharpness. Additionally, a 70-200mm f/2.8 lens will also be a great asset in your camera bag if you're going to be doing portrait work or shooting wildlife.
Edit Machine
Now that you're pursuing photography as a career, your edit machine becomes very important. You can use the Hobbyist configuration as a starting point, but I would recommend the following
Processor: Intel Core i7 or Core i9
RAM: Minimum 16GB, 32GB recommended
GPU: Nvidia GTX 1060 (6GB)
Storage: 512GB SSD + 2x2TB Internal HDD
Display: Dell Ultrasharp U2518D
Just a little note here, when you do go into the professional space, buying the best and most powerful hardware on the market will always be the ideal solution. However, if you don't have endless sacks of cash, the above configuration should tide you over for at least 2-3 years or even longer, with very modest upgrades. What I would, however, recommend getting eventually would be a Network Attached Storage to store all your photos. I have a whole separate article on why you should consider moving to a NAS such as a Synology DS418J. A NAS box will allow some level of data protection against hard drive failure. If you do decide to add a NAS to your setup, do make sure to get NAS certified drives like WD Red and not any regular 3.5" hard drive.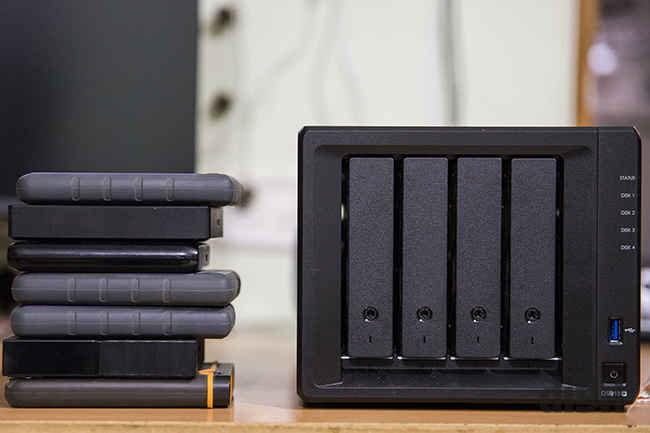 Software: Adobe Lightroom, Capture One, Affinity Photo
When venturing into the professional world, you may often feel the need to look at alternatives for Adobe Lightroom. Capture One is a similar, professional editing suite which follows the same subscription model as Adobe. However, if you must own the software, it will cost roughly Rs 26,000 to purchase. Affinity Photo in this regard is a nicer alternative, which allows you to buy the software for Rs 4,000 and also offers professional grade editing tools.
I do hope that the above recommendations would help. I do want to say that there is no reason to restrict yourself to any one category, especially the lower one. When I started my journey with photography, I bought a camera which was considered ideal for intermediate users rather than amateurs, but I always knew I would want to take great photos. Even though I no longer shoot professionally, my job at Digit does involve taking plenty of product shots and not to mention testing cameras and lenses. I do occasionally help out friends with their headshots and also double up as the "official photographer" during family functions and vacations. Needless to say, I am heavily invested in photography and currently, here is what I am using.
Camera Body: Sony A7 MarkII
Camera Lenses: Sony 90mm f/2.8 Macro, Sigma Art Series 50mm f/1.4 Sony 16-35mm f/4
Edit Machine Desktop:
Processor: Intel Core 6th gen Core i5 – 6600K (not overclocked)
Motherboard: Gigabyte Z170 Gaming 5
RAM: 32GB DDR4 G.Skill Ripjaw V
GPU: Zotac Nvidia GTX 1060 (6GB)
Primary Storage: 250GB Samsung 860 Evo
Secondary Storage: 2x2TB WD Green (Internal)
Backup Storage: Synology DS918 with 4x4TB WD Red Drives
Display: 2x Dell U2515 QHD display
Edit Laptop: Asus ROG GL503 (Intel Core i7, 16GB RAM, Nvidia GTX 1060)
Edit Software: Adobe Lightroom and Adobe Photoshop