Data transfer from one Android phone to another is fairly simple as you have multiple ways to transfer data from one Android phone to another Android phone. For instance, you want to share some data or a video with your colleague or friend and both of you own an Android smartphone, there are many ways using which you can exchange data between Android phones. So, here are the best ways to transfer data from an Android phone to another Android phone by which you can share files, music, videos and more between two Android phones.
Using Bluetooth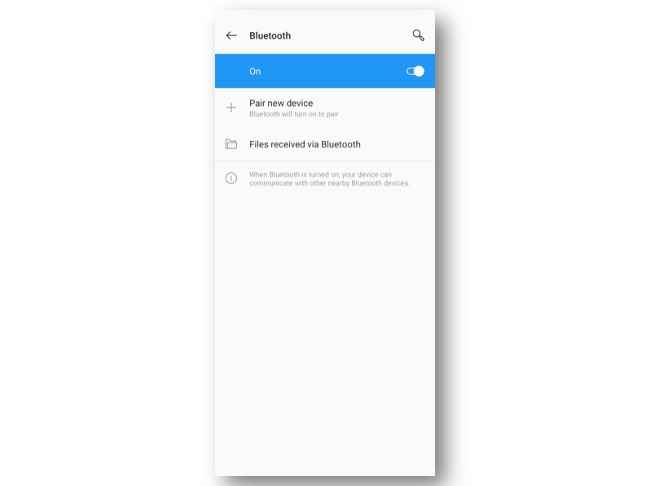 One of the default ways to transfer data from an Android phone is by using the Bluetooth feature of your phone. By using Bluetooth to transfer data between Android devices, you can share images, videos, music, documents and more wirelessly and without any hassle.
Enable Bluetooth on both Android phones and pair them.

Open File Manager and select the files that you want to transfer.

Tap the Share button.

Select Bluetooth from the list of options.

Select the receiving device from the list of paired Bluetooth devices.

File transfer will be activated and both the phones will display the status of the transfer.
Using NFC (Near-Field Communication)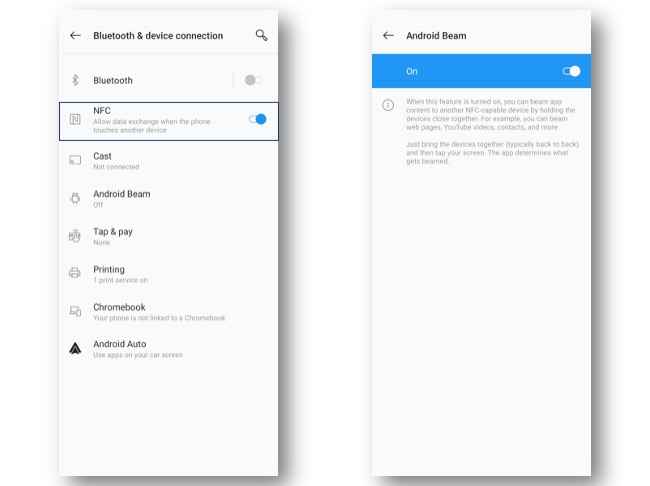 If two smartphones are equipped with NFC chips, close distance data transfer is easily possible. NFC is an efficient way to transfer data from Android phone and doesn't require pairing between phones. In case you want to transfer data between two Android devices that have NFC, make sure both NFC and Android Beam is enabled.
Enable NFC and Android Beam.

Go to Settings and select Bluetooth and Connections.

Select NFC and enable it.

Then select Android Beam and turn it on.

Next, open File Manager and select the file you want to send.

Open the file and place both the phones with their rear panel touching together.

The phone will vibrate and you will see an option saying "Tap to beam".

Tap the file and the transfer will begin.
Using Google Drive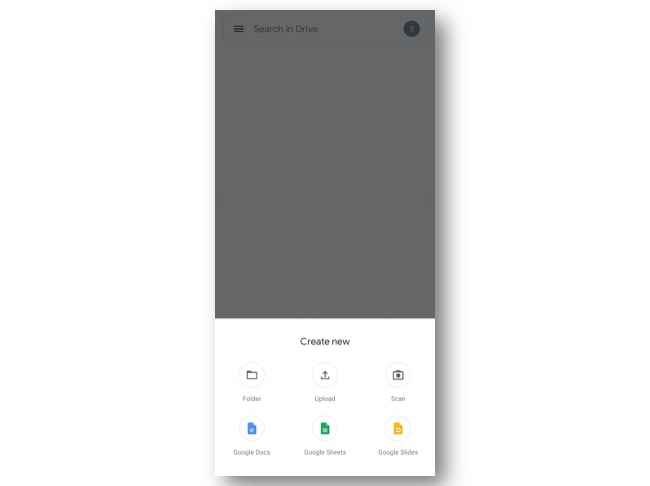 All Android smartphones come pre-installed with the Google Drive app which lets you upload files, documents, images, videos and more to the Drive. The data that's uploaded on your Google Drive can now be accessed from anywhere, be it another phone or a PC or a Mac.
Open Google Drive.

Tap Create New button.

Tap on Upload.

Select the files you want to share.

Enable data transfer from your phone to Google Drive.
Using third-party apps
There are many third-party apps available that will help you transfer data from one Android to another Android smartphone. The apps can be downloaded from the Google Play Store and be used to transfer files, important documents, music and videos between Android devices. Different smartphone companies also offer their own data transfer apps and you can use those as well.
SHAREall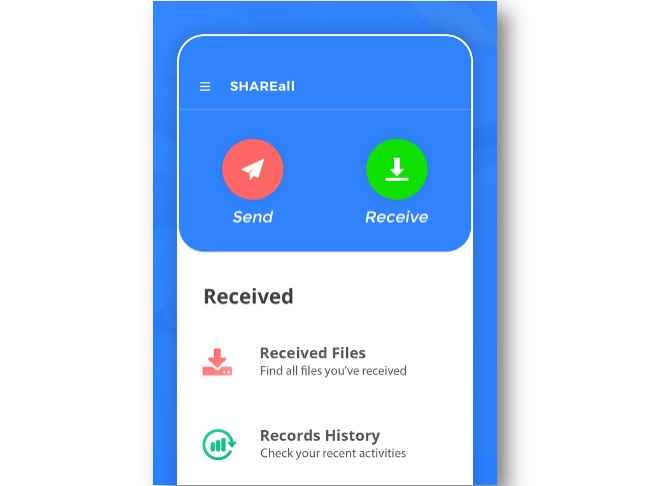 SHAREall lets you share files between two Android phones easily and is pretty fast too. The app also offers offline file sharing that doesn't require the use of Internet or Bluetooth. SHAREall can transfer heavy files without any issues and at blazing fast speeds. The app also offers other tools such as Junk Cleaner, uninstaller and more.
Download SHAREall from Google Play Store.
Files by Google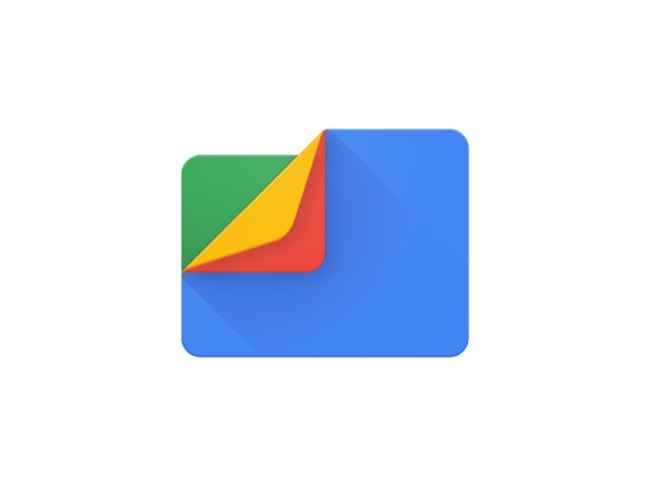 Files is Google's official file management and transfer app that allows users to share files offline and back up to cloud storage along with other tools such as advance search and storage optimisations. You will be able to send files at super-fast speeds of up to 480 Mbps and the free up space tool lets your get rid of the clutter by cleaning junk files, optimizing the performance and better file management.