There are cool gadgets. And THEN there are some even cooler. But beyond all of these, are the uber-luxurious, super-expensive and ultra-awesome products that most of us (read:the 99%) can only drool at. But when it comes to luxury and class, these devices literally ooze those every moment. So what are they? Here we go.
1. Louis Vuitton iPhone Case
Artist Nicolas Ghesquiere recently created some very fancy looking phone covers for the iPhone 7 and showcased them as a part of the LV Spring 2017 collection. The inspiration for the cases comes from the brand's petite Malle trunk bag which was a sensation back in 2014, complete with reinforced corners, studs and monogram prints. Other than the trademark monogramed version, there will also be a golden metallic, a blue and red crocodile print, and the signature Damier print.
Oh! and these cases also gives users identical holders for their AirPods, how thoughtful. The case comes with easy access to all ports and buttons. It also comes with a handy strap that increases the protection for your prized iPhone. And by now it is evident that you also have multiple credit and debit cards, so the case also has slots to hold those.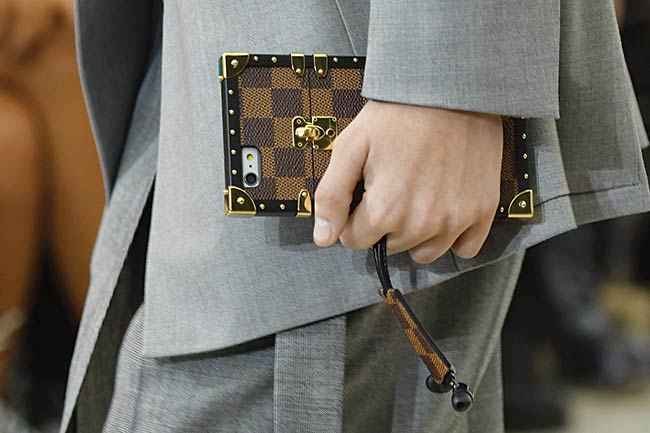 We don't know how these iPhone cases will be priced but we can definitely assume it won't be cheap. A similar looking case on luxe6case.com is marked at $42.99 (Rs.2865). But that price cannot be confirmed because, well, we aren't going to buy it. That shouldn't stop you and if you feel like your iPhone needs some more luxury of its own, look out for these designer Louis Vuitton cases at a store near you...or maybe somewhere a bit farther.
2. Turing Monolith Chaconne
Turing Industries are back and it looks like they've come up with a phone with even crazier specs than their already insane Turing Cadenza. The Turing Monolith Chaconne, as they're calling it, has some crazy specs on it – you might even say some "batshit insane" specs. TRI claim this a device that falls in the"phablet" category. The Monolith Chaconne will have three Snapdragon 830s, 18GB of RAM, a 6.4 inch 4k display and 768GB of internal storage along with 2 microSD slots. It will have a hydrogen fueled cell battery which gives it a boost of 20Wh to 120Wh. The Monolith Chaconne will use the Swordfish OS, have a 60MP rear-facing camera and a 20MP dual front-facing camera. It debuts in 2018.
3. BMW Cruise e-Bike
The BMW Cruise e-Bike Protonic Dark Silver is limited to just 300 units. It uses an exclusive colour scheme, one to match with the Dark Silver finish of the BMW i8 special edition which was just premiered at the Parish Motor Show. The Cruise e-Bike comes with Electric Blue rims, only further accentuating its sporty look. BMW want to deliver a unique riding experience no matter what the mode. They wish to deliver this on the Cruise e-Bike with its "hybrid drive" feature: A Performance-Line drive with a 400-Wh battery which supports pedaling in four different modes. It has a top-speed of 25 kmph with electric pedal assistance and a 10-gear system which they promise will ensure smooth transmission, be it when you're riding up or down steep slopes, or zooming across flat terrain. Each Cruise e-Bike comes with a certificate and a special badge, because limited edition. The BMW Cruise e-Bike Limited Edition is priced at €3,500(`2.6 lac approx) and is available only at select BMW retailers.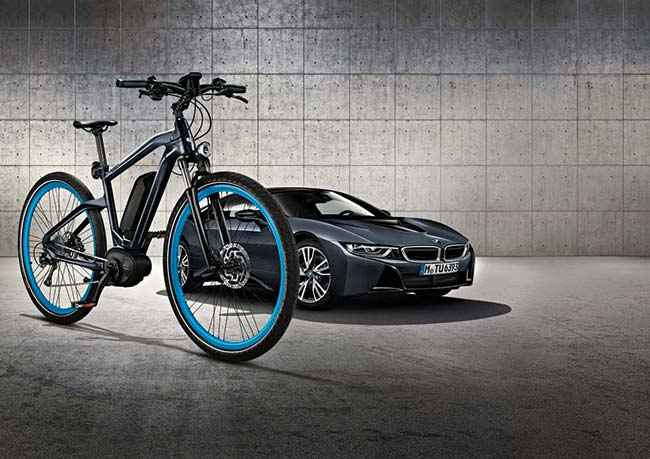 4. Zenith El Primero Range Rover
Car makers and watchmakers have been known to unite in the past to create some some rather spectacular and elaborate watches. This time, one such union between Land Rover and Zenith has resulted in the exclusive Zenith El Primero Range Rover Special Edition watch collection. It comes with a 42mm wide, ceramised, matte-finished aluminum case, which is of course inspired by the all-aluminium chassis of the Range Rover. It has a dark toned dial which compliments the vertical brushed finishing of the watch face beautifully. The straps are made of perforated calfskin leather to resemble the interiors of the car, and they also come with options for ivory or blue. The Zenith El Primero is also water resistant up to 100 meters. If this collection tickles your fancy, you can add it to your own for $7,700(Rs. 5.1 lac approx).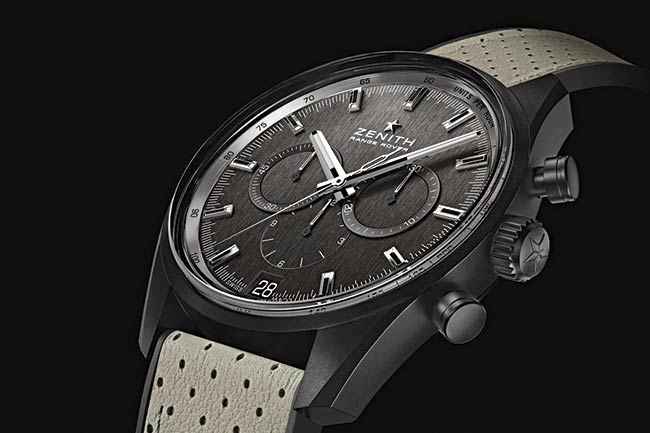 5. Galactica Super Nova
The Galactica Super Nova is a cruising superyacht with twin MTU main engines which can deliver over 10,000 horsepower for when you want to cruise fast. But things get really fast when the third engine and the Rolls-Royce booster jet kicks in, with a top speed of a whopping 30 knots (55 km h approx). These speeds are possible thanks to the all-aluminum hull, the slender 11.9 metre beam, and the bulbous bow, which aid the Super Nova in cutting through the waves. Water-flow along the sides of the yacht is managed by the after sections of the hull. The Galactica Super Nova features warm interiors, making use of light fabrics and wood. As for exteriors, this 70-metre cruise yacht features a sliding glass surrounding the sundeck, so that guests can stay on deck at higher speeds. There's also a 6-metre pool near the main deck with a waterfall. Yes, a waterfall.
The Galactica Super Nova can entertain up to 12 guests; the master suite is on the main deck and there are four doubles in the lower one and an additional double on the bridge deck.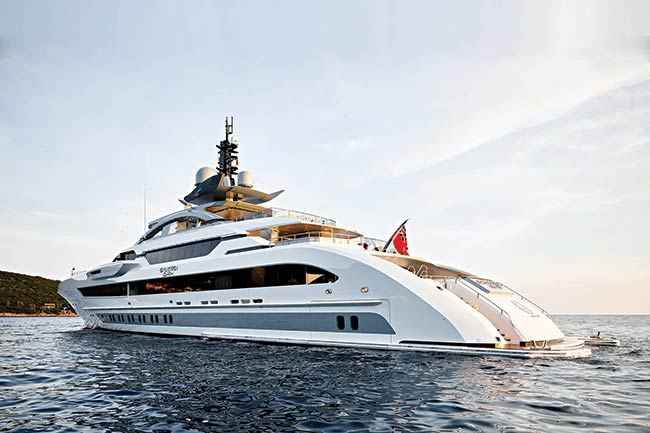 6. Vertu Signature Touch Alligator Collection
When you think luxury handmade mobile phones, the first name that comes to mind is Vertu. This time they've brought us the all new alligator collection, as a part of their Signature touch smartphones. Vertu's Signature touch series are arguably of the highest quality on the planet and that may be understating it, so for something to be a part of that is pretty phenomenon and the alligator collection seems to fit the bill. The alligator collection has been specially crafted by a French tannery and comes in five variants: Jet Alligator, Pure Navy Alligator, Clous De Paris Alligator, Almond Alligator and Cocoa Alligator. Each of these pieces come with a 130 carat sapphire crystal screen, brushed and polished titanium coated sides and a hardened black ceramic pillow. Each Vertu device is carefully curated and specially crafted so one may be slightly different from the other.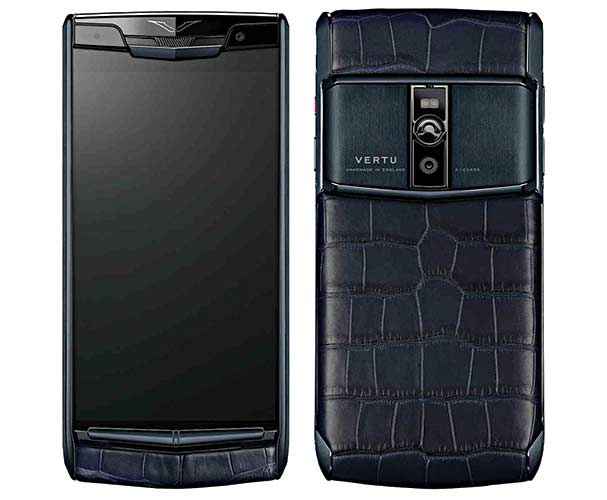 7. Sealine F530
Sealine's newest flybridge yacht, the F530, is their largest yet, and the luxury boat is powered by the Volvo Penta IPS. Sealine have stayed true to their ethos of combining style with practical design. The 53 foot vessel is both spacious and provides exceptional performance thanks to the installation of Volvo Penta's IPS system. The F350 comes with three cabins and a mechanism at the helm seat which allows it to pivot backwards and be used as a chaise longue (one of those fancy looking sofas that have a backrest only at one end). The F530 is available with Volvo Penta's 8-liter diesel engine and three propulsion system choices.
It's also equipped their Electronic Vessel Control (EVC) for boat function management and gives a top speed of 31 knots. So time to pull that anchor up and go for a little voyage!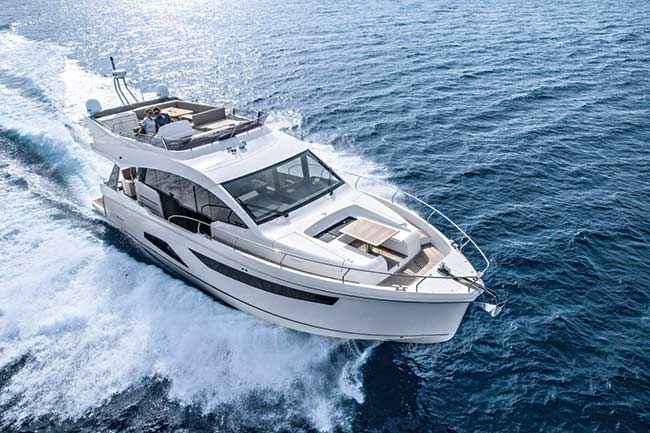 This article was first published in November 2016 issue of Digit magazine. To read Digit's articles first, subscribe here or download the Digit e-magazine app for Android and iOS. You could also buy Digit's previous issues here.