2016 was a great year in tech, and it definitely had its fun moments. There were gadgets that pleasantly surprised us with their smartness, and then there were those that attracted some rolled eyeballs and dumbfounded expressions. Today, we will talk about the latter. Seems like everyone wants in on the tech party this year and they'd do anything to make headlines. Nevertheless, we love the 'stranger things' in life, because without them, the world of technology would be a yawn. So, without further ado, here are the quirkiest gadgets of 2016!
Jupiter IO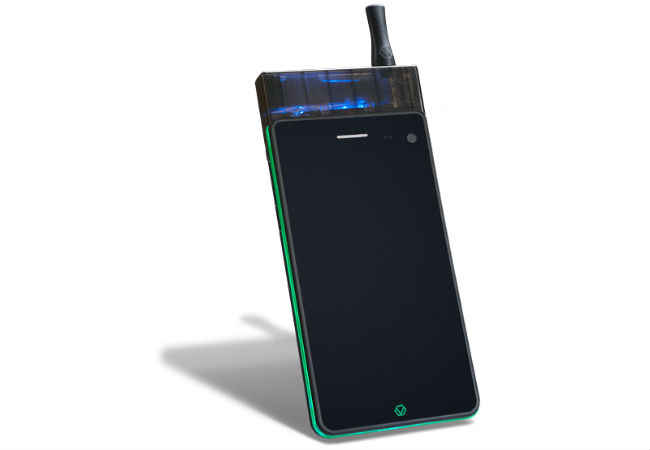 A smartphone that you can smoke. Yes, the Jupiter IO 3 is just that. The phone integrates an e-cigarette, which can be used to vape all kinds of fluids, including medicines. What's more? You even get an app to control your vape settings. It's literally a walking, talking $300 (Rs. 20,350) cigarette.
Egg Minder by Quirky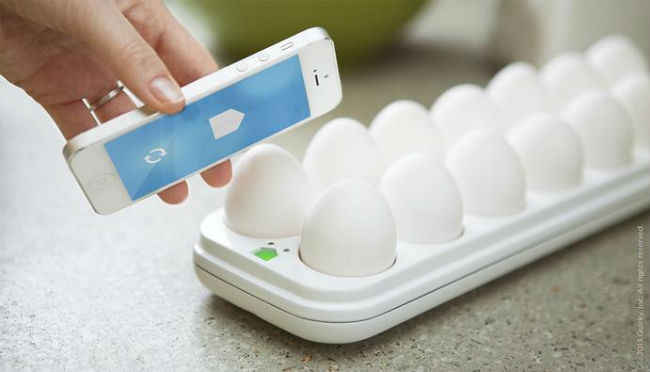 Can't keep a track of your eggs? That's what she said. Bad jokes apart, the Quirky Egg Minder is a smart egg tray that reminds you when you run out of eggs. It connects to a smartphone with an app and sends alert before you go eggless. It even warns users when their eggs are about to go bad. Quirky yet ridiculously wasteful.
B.Sensory Little Bird erotic reading application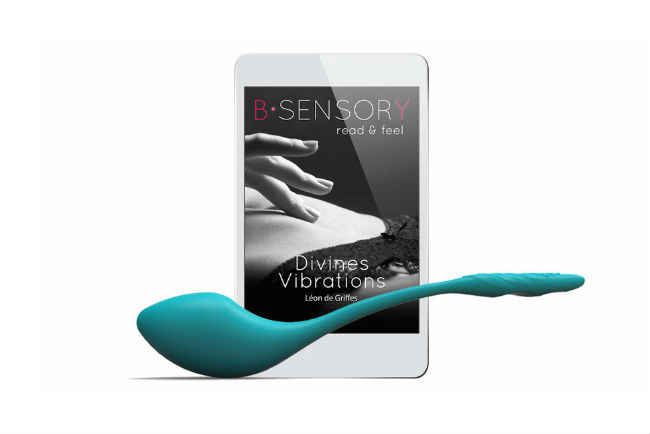 One of the most ridiculously funny gadgets on this list, the Little Bird is a smart vibrator that syncs with an erotic e-book app on a smartphone. The app comes with a selection of short, erotic stories and the vibrator changes speeds corresponding to specific words in the story. Someone just combined their love for reading porn and you know what!
RippleMaker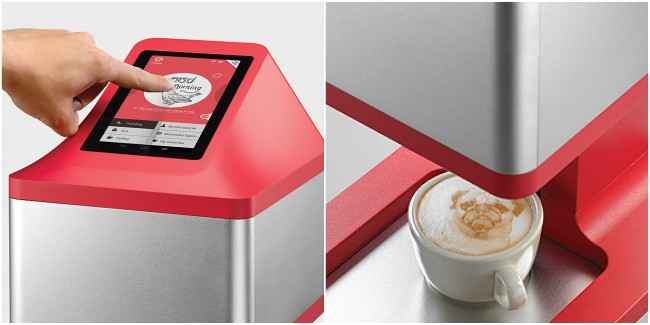 It's nothing like it sounds. The Ripple Maker is a machine that imprints any image on your coffee foam. The machine can be connected to a smartphone and users can select an image of their choice, which is then printed onto their coffee. From funky graphics to emoticons, the Ripple Maker can print it all. It definitely is every coffee lover's dream.
Kuvée Bottle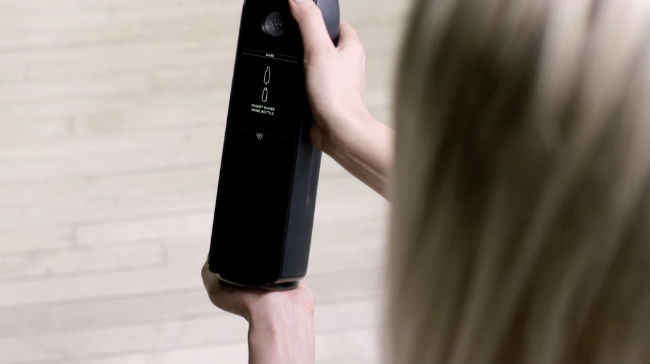 Do you get your wine knowledge on Google to impress party guests? Do you know nothing Jon Snow? Worry not! The Kuvee Bottle is here to save you the embarrassment. Just slide in any wine bottle into this smart holder and it will not only tell you what wine you are drinking, it will also give you pairing options.
Oombrella
Oombrella is an umbrella that's difficult to forget. An Indiegogo crowdfunding campaign, Oombrella, is a connected umbrella that alerts its owners when it's about to rain. It also sends out a warning alert if it's ever left behind by the owner.
Onvi Prophix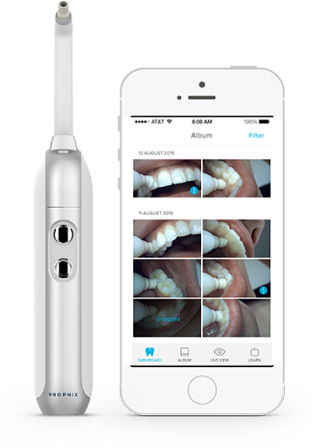 Imagine having a camera on your toothbrush, to see every nook and cranny of your mouth. As weird as it sounds, the Onvi Prophix is a smart toothbrush with a camera. With Prophix, you can watch a live video feed of of your mouth as you brush. You can even track and monitor problem areas by taking and storing pictures on an accompanying smartphone app. Time to shine some light on those gums?
HapiFork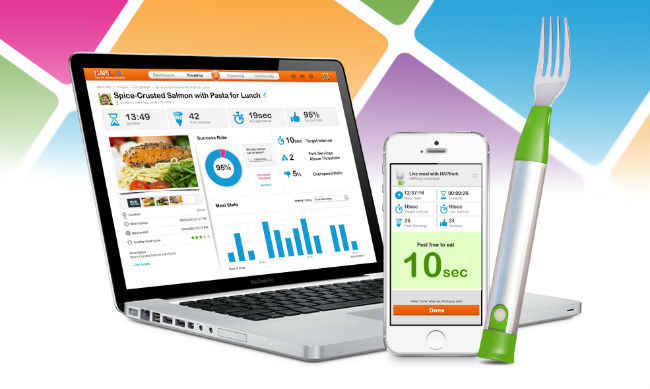 Don't eat too fast, says the HapiFork; a smart fork that vibrates and alerts users when they are chewing, eating too fast. It is a well known fact that eating fast leads to poor digestion and that's where HapiFork finds its calling. The smart fork is accompanied by a 'HAPICoach', which is a coaching program for proper eating. The fork also connects to a smartphone, tablet or laptop to store eating data.
Classic Arcade Wristwatch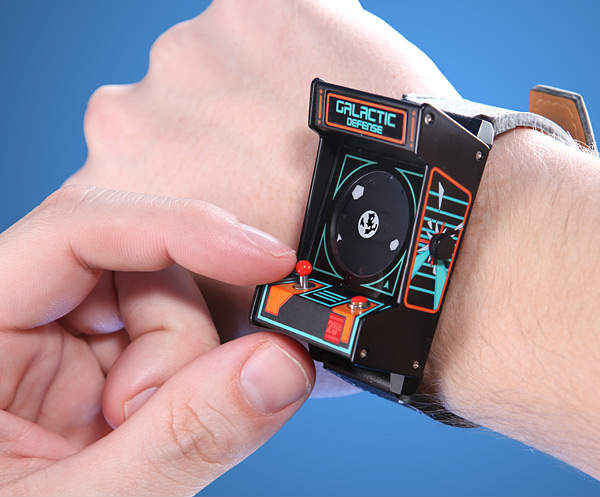 Geeks gotta love this watch! The Classic Arcade Watch looks like an arcade cabinet, complete with a controller shaped button that fires up red lights when pressed. Time to relive your retro days with this one?
Advanced Elements Summer Shower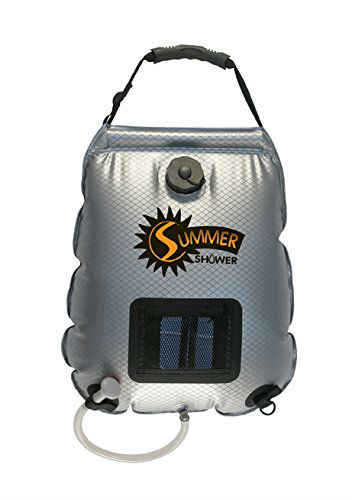 Take a shower anywhere, anytime with the Elements Summer Shower. It's literally a backpack that carries 5 gallons of water and comes fitted with a shower head. It even has a built-in mechanism that uses solar energy to heat up water when needed. Extra pockets for soaps are also included.
So those were some of the quirkiest gadgets of 2016. Let us know what you thought of them in our comments section below.