Deepa Karmakar takes a death defying leap, while Abhinav Bindra takes aim, but none of their destinies are certain. The participants of the Olympics, though, extend beyond the myriad athletes from various countries. Look closely and you'll find a number of tech brands showcasing gadgets at the Olympics. While some of them are gimmicks, like Samsung's Olympic edition Galaxy S7 Edge, while others are actually being launched at the Olympics. Here's a look at all the new consumer tech at Rio this year.
Visa's NFC-enabled ring
The NFC chip in this ring is manufactured by a Netherlands-based security firm, called Gemalto. The ring can be used to make contactless payments, but unlike smartwatches and phones, it doesn't need to be charged. The ring has a lifetime battery life, and uses Visa's Token Service to authorise and secure payments. The use of the token service ensures that your account details and other sensitive information is hidden during the transaction. The system works quite similar to Apple Pay, Android Pay etc. and is compatible with them as well.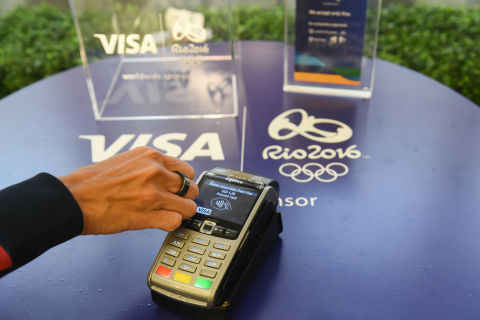 According to Visa, 4000 NFC terminals will be installed at Rio in order to facilitate payments with this ring, and athletes of Team Visa will be wearing them. However, the company is using the Olympics as a test run for its contactless payments system, instead of a full fledged launch.
Halo Sport
This one's right out of a futuristic movie. The Halo Sport is a headset that enhances your neurons' capability to communicate with muscles. It uses a technique called Trans Direct Current Stimulation (TDCS), which is a process involving the transfer of small currents to the motor cortex in your brain. The Halo Sport has electrodes built into it for this purpose, and the process apparently makes your brain's neurons more receptive, which in turn can improve the physical performance of an athlete.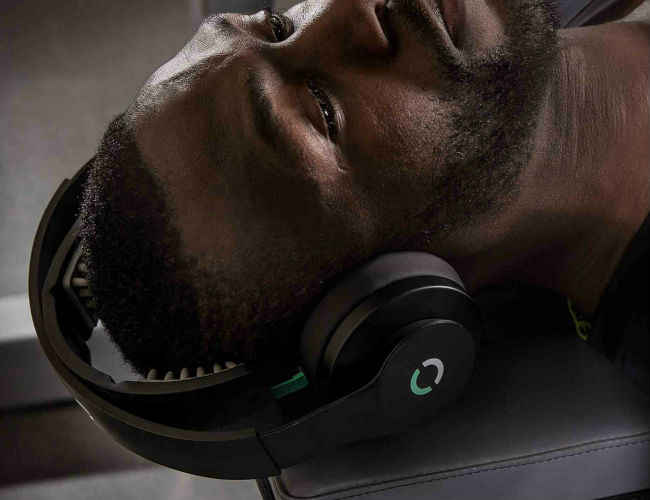 Among others, US athletes Michael Tinsley, Mike Rodgers and Samantha Achterberg have reportedly used the technique for training for the Olympics. Halo Neuroscience, the company behind the Halo Sport, has reportedly also been working with the US Defense forces to find out if brain stimulation using TDCS can help outside of sports as well.
Whoop 2.0
It may sound like the sound you make when you drop a cup, but the Whoop 2.0 means business. It's a wearable band, but reports say it's not like others. The Whoop 2.0 can apparently allow average joes like you and me, train like a pro athlete. The band can track sleep and heart rate, just like the Apple Watch, and many other wearables, but it also tracks strain and the time an athlete takes to recover. It's being used by Ryan Lochte, a swimmer from the US.
Solos Smart Glasses
Isn't this something the original Google Glass would have worked for? Well, that one's dead, but Solos is betting its smart glasses will have more to offer. Meant for cyclists, the glass apparently has the smallest heads-up display ever, and gives cyclists data on speed, heart rate, cadence, power zones and more. It works with many of the existing cycling apps, like Strava.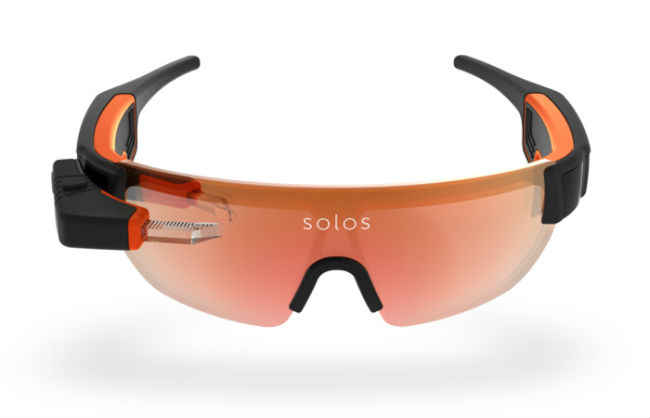 The glasses have apparently been inspired by heads-up displays used by fighter pilots, and provide optimal peripheral vision for cyclists, while also fitting perfectly with their helmets.
Nike Aeroswift
Nike, of course, is all about track and field. In these events, the difference between winner and runner up is usually in fractions of a second. That is exactly what Nike is trying to cut with the Aeroswift. It's a tape, that comes with instructions based on the event it's to be used for. According to Nike, the tape can cut measurable fractions from a sprinter's time, while it will take seconds off a marathon runner's time. This, as you probably know, can determine the winner in the Olympics.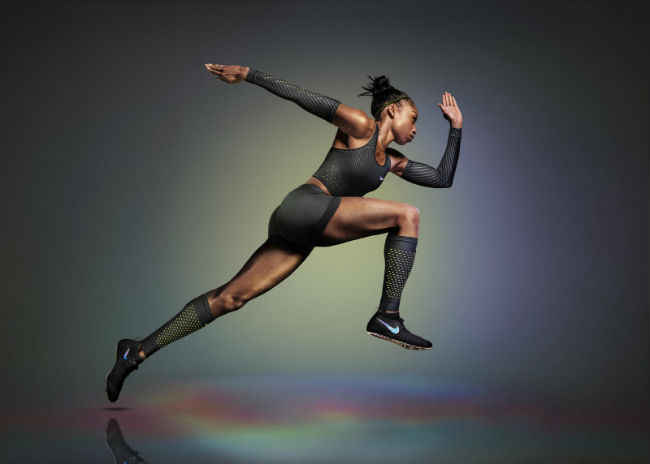 Nike apparently conducted wind-tunnel testing on mannequins that are the same shape and size as athletes the company sponsors. It came up with this tape, which can stand the wear and tear of marathon races, and be easily peeled off when needed.
Anti-Microbial suit
Rowers from the US were given a special anti-microbial suit for practicing at Rio for the Games. Made by Boathouse Sports, the suit apparently feels like a second skin, because of how closely it fits. According to the company, it also has a double layered bottom construction, which allows rowers to skip underwear if they want to. This is because athletes want to wear as little as possible today, Boathouse Sports founder, John Strobeck told the Associated Press.
Top Image Source: WHOOP