The most abused and over-used word these days is "startup". Everyone has one, or works for one, or dreams of one, and yet, almost all fail, and even the ones that survive are just clones of some idea that worked in some other country. Yes, exceptions exist, but they're not the rule. So what is the rule? Seems to me the new rule is the commoditisation of everything. What's that mean? It's when even products with unique features start appearing just like everything else, and consumers stop seeing any real innovation in that field. Remember, this is a perception, so whether or not any innovation actually happens or not is irrelevant, what matters is what consumers think.
Commoditisation is like a slow-tightening noose that tightens around a CEO's neck over the course of time. You combat commoditisation by innovating and evolving your products or by offering freebies that your competitor can't. The former approach can stave-off commoditisation (sometimes) while the latter only buys you a little extra time. For a business, it means that you can't charge a premium for your product since price is all that matters anymore, and brand loyalty accounts for nothing. So your ability to make money from your product is severely curtailed. What we need to glean from this is that the lack of innovation can make ginormous institutions of our generation like Yahoo! bite the dust. Yah(ooh)?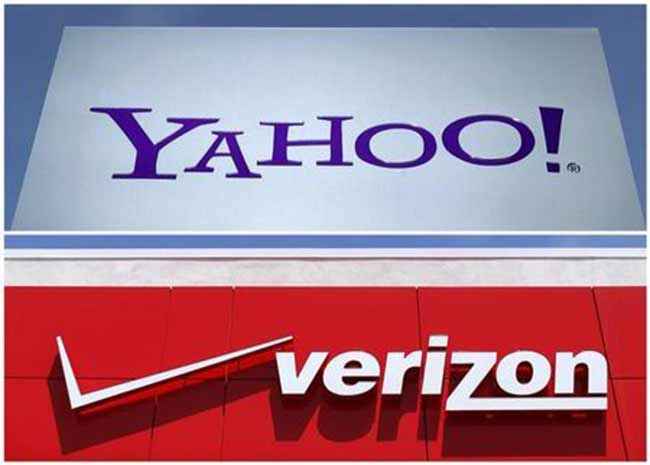 From $44.6 Billion to $4.83 Billion
Technology journalism is at that point where half the time you end up covering upcoming technological wonders while the other half is spent writing obituaries for tech companies. However, there have been moments in the world of personal computers when hardware manufacturers tried to do something new and failed. Take WD, for example, which came out with the WD Black2, a hybrid storage device that combined an SSD and a hard drive in the same body. This was around the time SSDs were achieving mainstream acceptance and hybridisation had already started. SSHDs were quite common but the NAND chips were only used for caching, getting performance and space meant that you'd have to invest in an SSD and a HDD separately. Not an issue for form factors not constrained by space but for laptops, it was an either/or situation. The WD Black2 not only had a 120 GB SSD but also a 1 TB dual-platter 5400 RPM HDD. It could have been heralded as the new prophet of the technological world, if only it had been priced right.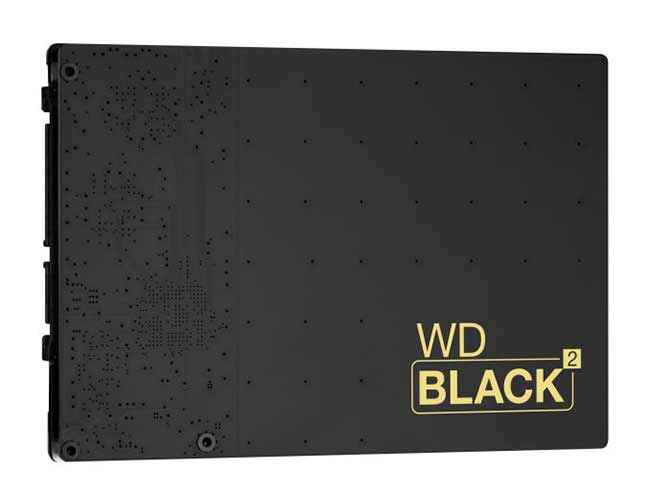 Right time, wrong price!
You don't see products like the WD Black2 anymore, and the storage sector has moved on to the M.2 form factor. The issue here is that when companies innovate, they jack up the price and expect to make a killing. So far, very few companies have managed to pull that off – aside from Apple. Another way storage devices have tried fighting commoditisation is by offering additional cloud storage space to gain an edge over the competition except for the fact that offering cloud storage space is remarkably easy and in a country like ours where making use of cloud storage is a bane thanks to our ailing internet infrastructure, this offering isn't exactly a value addition. Portable storage is fighting a losing battle against commoditisation, while tricks like offering cloud space, colour options and easy backup solutions are all falling flat. On top of that, drive manufacturers have reduced warranty periods in order to shave off logistics, replacement and repair costs. There seems to be hardly any reason to prefer one brand over another other than price (and RMA rates for those who care). And thus, over 200 companies have come and gone with just three survivors – Seagate, WD and Toshiba.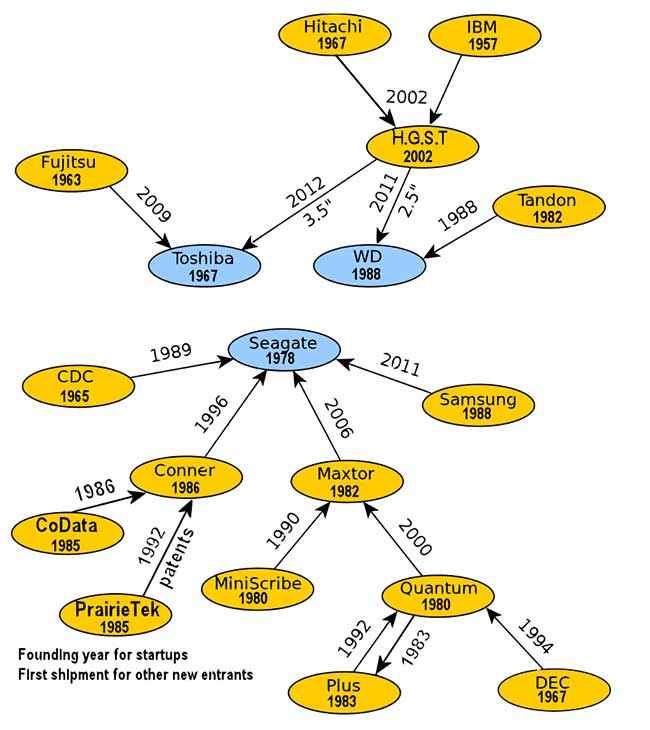 Source: Wikipedia
I for one am all in favour of commoditisation of certain hardware. Now before you throw that brick at me, hear me out. A standard 1 TB HDD costs $49.99 in the US, which at the time of writing this works out to Rs.3,362 and the same device sells for Rs.3,723 in India. The cost difference literally amounts to the import duty paid to bring this drive to India. Now imagine if every PC component underwent the same. Computers would cost roughly the same here as they do overseas. More and more Indians will have access to computers. And the effects of increasing access to ICT (Information and Communications Technologies) on communities have been well documented which not only increases the household income but also results in an impressive year-on-year growth of the economy as a direct result. The now well-quoted One Laptop per Child program from Uruguay is a shining example. Except that required the government to spend a significant chunk of money to make it a success. Commoditisation just does it for you. It results in an increased expenditure by companies to innovate while also reducing unit prices to be competitive. Sure, a few years down the line this leads to a duopoly or worse, a monopoly, but that's a battle for another day.