The conundrum continues – is the ultrabook better for you? Is the hybrid a more attractive package? Perhaps the good old tablet is all you need. If there's one thing we've learned with the advancement in technology and evolution of products over time is that there's always a problem of plenty, and zeroing in on the right product for the right need may not always be an easy – as is the case with mobile computing devices, in recent times. It's not an easy decision to make, but we attempt to give you a better idea of what each of these three device types are especially good at.
Performance and future Proofing
If you are looking to buy a machine that doesn't really compromise on performance, an ultrabook will possibly be the best bet for you. The choice of the Core i3, Core i5 and Core i7 processor options that you can pick from are obviously dictated by the price bracket you are considering. However, remember, that these will be a lot more powerful than the Intel Clover Trail or Bay Trail CPUs that power most Windows 8 convertibles and also offer better performance than most of the processors that you get with Android tablets. No matter what others say, or whichever review you read, always remember one thing: you will just get more done on an ultrabook than on a hybrid or tablet. Period.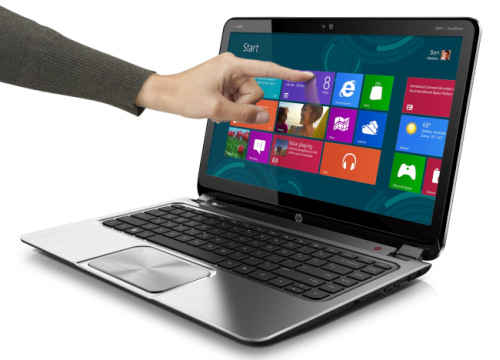 Tablets and hybrids still can't touch an ultrabook in terms of pure performance
Also, ultrabooks usually come with generous helpings of RAM (4GB and more), which is useful as your computing demands and OS upgrades demand more system resources.
Storage is more with an ultrabook – upwards of 500GB, as opposed to a paltry 16GB to 128GB bundled into and offered by tablets and hybrids. For future-proofing and performance, it's obvious, ultrabooks still rule.
Score: Ultrabooks 1 - Tablets 0 - Hybrids 0
Portability
Both tablets and hybrids are obviously at an advantage here, as ultrabooks are nowhere as razor thin as the other two form factors.
If you need a device to quickly access files, play around, surf, watch videos, and generally consume more than you create (which is standard on the move behavior) the ideal device is a tablet (with or without an additional keyboard accessory). If you need your tablets to be a little more versatile, then Windows 8 hybrids also fit in perfectly here. A tie between tablets and hybrids.
Score: Ultrabooks 1 - Tablets 1 - Hybrids 1
Battery life
While ultrabooks are themselves far superior to laptops when it comes to offering battery life per single charge, it is no secret that tablets outperform even the best ultrabook in terms of battery life. However, the hands down winner here are the Windows 8 hybrids. With two batteries – one in the tablet mode and another in the dock – you are looking at combined battery backup times well in excess of 15 hours! Truly all-day computing (on a single charge) is finally a convenient reality, thanks to hybrids.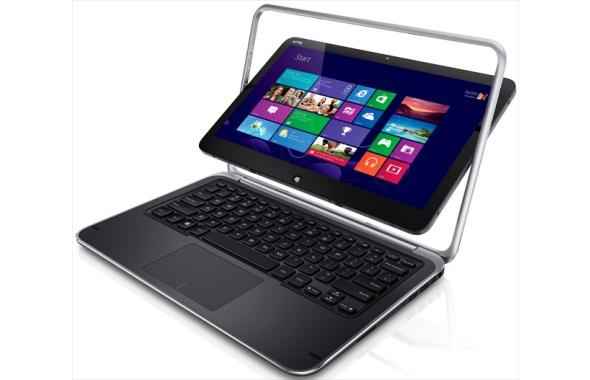 The best of both worlds
Score: Ultrabooks 1 - Tablets 1 - Hybrids 2
Ease of use/adaptability
Technically, all three devices (tablets, hybrids and ultrabookds) are meant for pretty much the same tasks – at least as far as the basic tasks are concerned. But, some of those tasks are better done on a tablet or a hybrid. For example, web browsing or watching videos. You could use a tablet without having to lug around a keyboard attached to it, or even use it comfortably in the car or lazily on the bed. Not all ultrabooks offer a touchscreen, but all tablets and hybrids offer that. And for most tasks, at least those that fall under the bracket of "content consumption", the touch environment works better.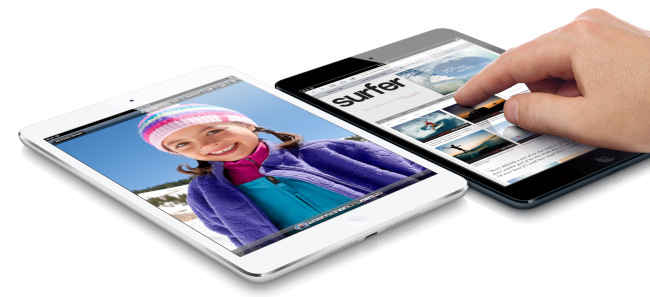 iPad, the Ultimate tablet?
Unless you are at the very top of the food chain, where a BlackBerry phone for sending one line responses to emails is considered a fairly hectic day at work, chances are that you will actually be spending a lot of time with a PC. This could involve a fair amount of text heavy documents, presentations and spreadsheets and possibly even more. While a tablet or a hybrid may work well for some (depending on comfort level with a more compromising form factor), we would recommend a proper 13-inch or 15-inch screen size ultrabook or laptop for getting some actual work done. Since most of us go through cycles of consumption and creation during the same day, this one's a tie.
Score: Ultrabooks 2 - Tablets 2 - Hybrids 3
The OS
While Android remains the platform of choice in India for a consumption device, Windows 8 hybrids have brought a rather fresh perspective to the tablet ecosystem – in a space otherwise dominated by Android and iOS for the past two-three years. Through Windows 8, what you get is a full-fledged OS, which can be used to replicate almost all the tasks you do on an ultrabook. With hybrids, you get the ability to run most PC apps on the go, whereas with ultrabooks you get complete satisfaction without compromise. with , with enhanced file compatibility. Result? A tie between ultrabooks and hybrids, where tablet OSes still have a lot to do to effectively challenge the might of Windows.
Score: Ultrabooks 3 - Tablets 2 - Hybrids 4
Price
The critical bit to most of us. Price is the great leveller of most debates involving purchasing decisions, as it should. You could be looking at some very decent tablets just upwards of `16,000, (Samsung Galaxy Nexus 7 tablets, etc). Spend a little more, and you get into the Apple iPad Mini and the Apple iPad/Samsung Galaxy Note 10.1 territory. Just below `30,000 is where the Windows 8 hybrids come into the picture. And just beyond `40,000 is where the first ultrabooks emerge. Hands down tablets win, as they are the most inexpensive of the three form factors.
Score: Ultrabooks 3 - Tablets 3 - Hybrids 4
Features
In this particular criteria, tablets and hybrids will always trail the ultrabooks of the worlds. Things such as screen size: will you be OK with a 7-inch tablet? What about 9- to 11.6-inch? If portability is of utmost importance, you might settle for a smaller screen, if not, you want as large a screen as possible without making it too heavy to carry easily. Ultrabooks seem to win hands down because of a more diverse feature set and the ability to choose from a wider range of screen sizes and weights.
Score: Ultrabooks 4 - Tablets 3 - Hybrids 4
Gaming
In the realm of mobile games, the activity of playing games on your devices is essentially of two types in this context: the casual Angry Birds/Despicable Me/Simpsons types or more serious FPS / MMORPG type that needs better and beefier hardware. The choice is almost made instantly between tablets and ultrabooks, based on the type of gamer you are. Android or iOS are equally awesome for casual gaming, and fully-functional Windows is still the choice for PC gaming. Hybrids, sadly, don't score a point here.
Score: Ultrabooks 5 - Tablets 4 - Hybrids 4