For the first time since 2003, Apple reported a steep revenue decline contributed massively by the dwindling number of iPhones sold this quarter. Apple's revenue after Q2 2016 stood at $50.6 billion, down by 9 percent since last quarter, and this was majorly attributed to the slowdown of iPhone sales in Apple's major markets. In contrast, however, Apple saw a growth of 56 percent in iPhone sales in India, leading to a disproportionate reflection of market trends in comparison with the rest of the world.
On this note, Apple CEO Tim Cook gave a number of insights into Apple's future plans for the Indian market. With the gradual slowdown of numbers from key existing markets like USA, UK and China, Apple is now looking at the Indian market to drive revenue and growth in the near future. Here are the key points made by Tim Cook at Apple's earnings calls pertaining to India, earlier today.
Disproportionate growth versus more developed areas
While growth has slowed by 32 percent in Greater China and 11 percent in Mainland China, iPhone sales have shown a steep rise of 56 percent in India. For Apple, this can be attributed to launches held in tandem with international announcements, wider awareness of products and the growth of connected devices. While most smartphone markets including China have reached saturation points and growth has declined, the Indian smartphone market is expected to continue growing in double digits in the near future. This, added with rising per-capita income levels and wider outreach of products via digital and social media, can be a buoyant phase for Apple to cash in on the Indian market and promote its device(s).
Earlier this week, KGI Securities analyst Ming-Chi Kuo had predicted a drop in Apple's revenues, and attributed it to the lack of alluring features on present and upcoming iPhones. He had stated his expectations of a lacklustre iPhone 7, which can contribute negatively to Apple's revenues towards the end of 2016.
Retail channels and distribution networks
In the United States of America, Apple's key playground, iPhones are mostly licensed and sold by carriers. In India, however, carriers seldom sell mobile devices, and the retail distribution network holds fort. Cook states, "It's out in retail (in India), and retail is many, many different small shops."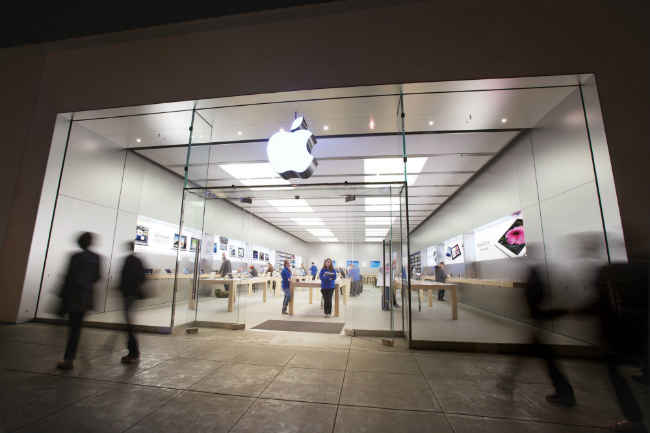 Earlier this month, Apple's rectified application for Foreign Direct Investment (FDI) in India was submitted, bringing into perspective the increasing importance with which Apple is regarding India. Apple reportedly has plans to open flagship stores across major metro cities, and a combination of smaller ones, as part of wholly-owned retail stores across the nation. As of now, Apple operates through third-party authorised retail channels in India, and that looks set to change. With that, Apple will look to promote itself deeper into cities not yet on the company's radar.
Cashing in on better networks
Cook reflected on LTE networks widely rolling out very recently, stating, "We'll begin to see some really good networks coming on in India. That will unleash the power and capability of the iPhone in a way that an older network, a 2.5G or even some 3G networks, would not do." While Airtel 4G was initially rolled out in Kolkata, India in 2012, a wider rollout was carried out only recently. Vodafone India has also been rolling out LTE networks of late, while Reliance Jio is expected to become the primary LTE carrier in India.
"We've been working in India now for a couple of years or more, but we've been working with great energy over the last 18 months or so, and I'm encouraged by the results"
Better network in India on LTE and the advent of Google-powered Project Loon is expected to improve the way content is consumed in India. With faster networks in hand, many might look forward to investing in faster devices with richer displays and more cohesive usage ecosystems, and this is where Tim Cook will possibly be looking to cash in on.
Potential for growth
Despite being the third largest smartphone market in the world already, Cook thinks India is where China was, about seven to 10 years ago, in terms of opportunity. On this line, he reinstated Apple's focus on India, and the company has reportedly applied to the Department of Industrial Policy and Promotion (DIPP) in India for exemption from mandatory local sourcing norms on grounds of calling the iPhone 'cutting edge', 'state-of-the-art' technology.