Google pretty much covered every important product at I/O this year. The yearly developer conference was kicked off with a wide array of announcements, ranging from VR activities to AI everywhere, and how Photos is growing faster than Chrome. There's a lot more to learn, although most of Google's announcements this time are more developer centric. After all, that's how a developer conference should be, right?
Here's how things went at Google I/O 2017.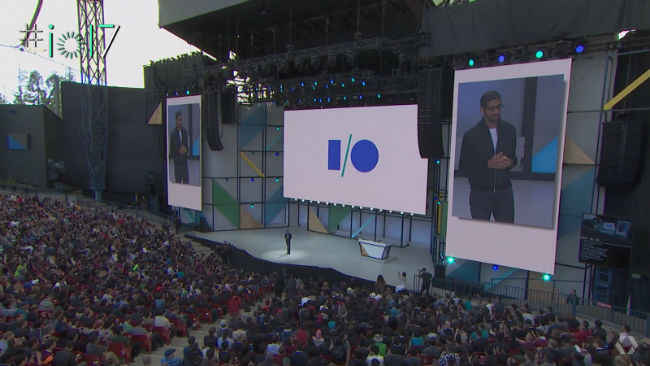 Android O
The first public beta of Android O is officially available now. As it was last year, this is a beta version of the operating system, so you should only download it on a secondary device. You'll also need a compatible device, which includes the Pixel and Pixel XL smartphones, the Pixel C tablet, the Nexus 5X, Nexus 6P and the Nexus Player. Download it to check out new features like Notifications Dots, Autofill and Picture-in-Picture.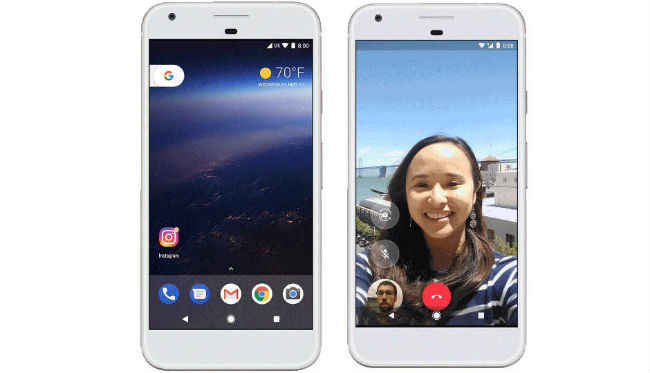 Android Go
Android O is also the base for what sounds like a second attempt at the Android One program. Google's calling it Android Go this time, and it's essentially a new version of Android that's focused on devices with 1GB or even 512MB of RAM. Android Go is obviously meant for markets like India, and Google seems to be putting in more effort this time, meaning Android Go seems more like a new OS than Android One did.
The OS will come with data saver mode turned on by default and apps will be lighter too. Google has a Best Practices document for developers who want their apps to be displayed on the Play Store for Android Go. The first devices running on Android Go are expected sometime next year.
Google Assistant
Not only is the Google Assistant going to be on iOS now, Google's expanding its presence to more devices and apps. LG and GE are putting the Assistant on their upcoming refrigerators. In addition, the Google Lens app was introduced, which uses the Assistant and added computer vision elements to identify the world around you. So, pointing to a flower will tell you its name, while pointing to a restaurant will give ratings. The Assistant is also getting a "chat" feature, that allows users to give text commands instead of voice.
Google Home
Speaking of Assistant, it's also the powering force behind the Google Home smart speakers. These speakers can now make calls, although the functionality is available only on US and Canada for now. Google is using a private number for the calling functionality, but says users will be able to attach their own numbers soon.
The Google Assistant, here, can recognise different voices, allowing the multi-user capabilities. Hence, different users will be able to make calls from their personal contact lists, by simply giving voice commands. There's a video for that too.
Google Photos
The Google Photos app is apparently growing faster than YouTube, Gmail or Chrome. That's not surprising, given that YouTube, Gmail and Chrome are probably in everyone's homes already. Nevertheless, Google is making additions to its cloud driven Photos app this time.
Amongst these are features like Suggested Sharing and Shared Libraries. With the former, the Photos app will suggest you share particular photos with relevant contacts, while the the latter allows groups to create a shared photo collection amongst themselves. It seems users will be able to control what to share, based even on the content of the photos. So, you can choose to share only photos that your kids are in.
Perhaps most important is a feature that Google says is coming to Photos soon. The app will be able to remove things you don't want from your photos. That could be a really useful features, especially when clicking sudden shots with your smartphone. Google is also using Photos to suggest Photo Books, which can be bought from its website, but that's probably a feature that'll remain in the US only for the time being.
Virtual Reality
Pretty much everyone in the Silicon Valley is interested in VR right now, and Google's no stranger to it either. The company showcased its Daydream View VR headset last year, but much like other headsets, it was also dependent on a smartphone. And that's just the thing with VR right now - they either need PCs and wires, or a smartphone.
Well, Google wants to be rid of all that, and it showcased a new standalone VR headset at the Google I/O this time. Google has apparently developed the prototype, while HTC and Lenovo will be the first to deliver mainstream VR headsets based on the concept.
A chip for AI
AI is everywhere and few know that better than Google. CEO, Sunder Pichai announced a new Tensor Processing Unit (TPU) at the Google I/O. This is a special chip meant to operate on Google's TensorFlow AI platform. TPUs aren't new, but Google is promising faster AI computing (at least on its TensorFlow platform) with this new one.