I've always been one of those people who has always been underweight regardless of how much he eats. As a result, I've never had to watch out for my weight. However, all this started to change in the last year as I started piling on kilos. Suddenly, I had to start being more cognizant of how much I weighed, but it was cumbersome to weigh myself every day and make note of the changes, or lack thereof. I needed a scale that could do all the work for me, and that's where the Lenovo HS10 Smart Health Scale came into the picture.
So what is a 'smart health scale'? Well, the smart scale goes beyond giving you just your weight but also measures your muscle mass, fat percentage, water content and more. It's all pretty cool really, but does it really help?
Build and design
The Lenovo HS10 definitely looks premium, for a weighing scale anyway. The scale features a glass top with a Lenovo badge just below the center. The display itself is hidden below the glass and displays readings when stepped on. It's quite neat. The bottom half of the device is made of plastic.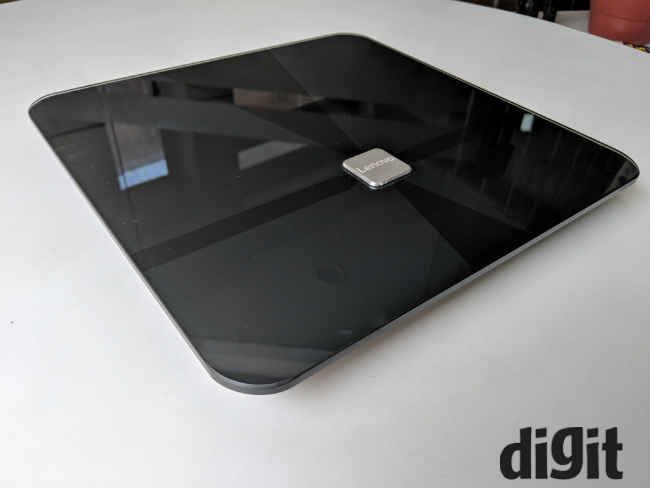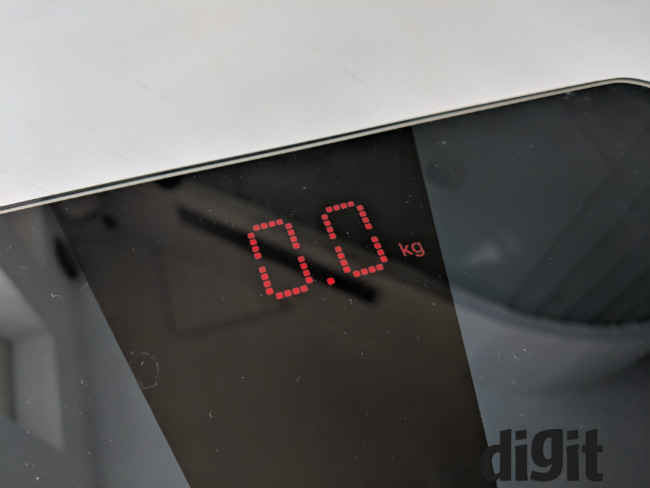 The glass used on the HS10 makes it look a little dainty, but it's pretty strong. The scale took a quite a nasty bump from me once and there was not a crack or chip to report. The weighing scale itself is a bit heavy (oh the irony) but considering the fact that you won't be moving it around that much, this shouldn't be much of a problem.
Body composition analysis
This is what sets the Lenovo HS10 smart scale apart from other scales in the market. Besides measuring weight, the scale can also give you a body score based on the fat, muscle and water content in your body. Other metrics being measured include bone mass, subcutis fat, visceral fat and so forth. Besides this, you also get a body type rating based on the ratio between fat and muscle mass. This could range from skinny, to obese to balanced muscular. Of course, in order to get accurate results, you'll have to first fill out details such as sex, age and height in the app (which I shall talk about in a bit).
The scale achieves this through something called Bioelectrical Impedance Analysis (BIA). What this does is send a mild electric current from one foot and into the other (don't worry, you don't feel a thing). It then measures the time it took for the current to flow through your body and then calculates everything based on that. It's similar to what I saw on the TomTom Touch (review). The difference is that the Touch sent the current between the arms, while this sends it through your feet and legs.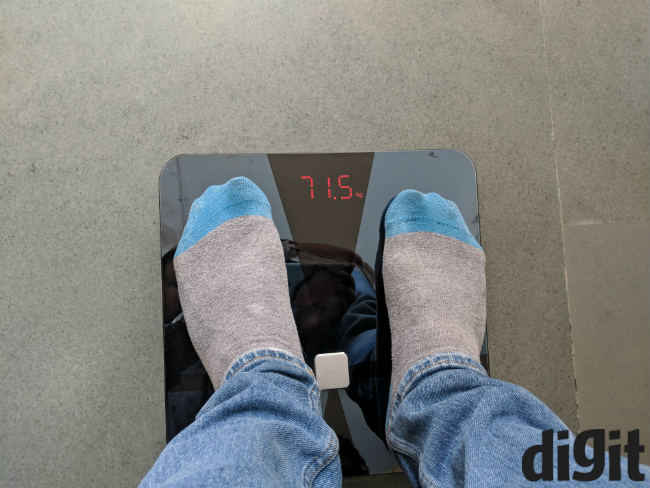 Taking a reading is pretty straightforward. Just step on the scale and wait for about 10 seconds. The scale will first show you your weight, followed by a full analysis. However, in order to see the detailed results, you have to check the app. Also, since the scale relies on an electrical current to take detailed measurements, it works best when your feet are dry and your body is well hydrated.
Lenovo Health App
The metrics are recorded via Lenovo's Health app, which is also used for it's other fitness trackers. The weight metrics are located next to the wearables features, so you'll have to scroll to the right. Once there, you'll be shown your last measured weight, along with your BMI, Body Score and Body Type.
Tapping on either of the metrics will show you all the measurements in detail. You also get a short description of what each metric means and how it affects you. This gives you a pretty good understanding of what you should do in order to improve your health. Pretty important if you have no understanding of how these metrics affect you.
As mentioned earlier, the app is the same one that works with Lenovo's fitness wearable. As a result, data from both the devices are fed into the same app, which makes it pretty useful.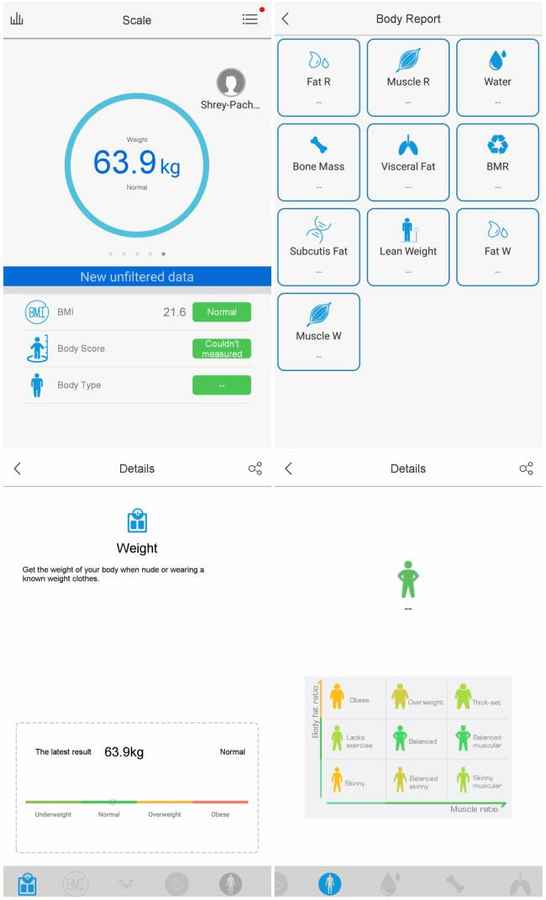 However, things aren't all good. There was a problem with the scale not pairing with the app on the phone. As a result, the BIA wasn't working and metrics weren't being displayed save for the weight. The only way I could fix this was by taking out the batteries and putting them back in after a while. But even then, there was a chance that it wouldn't pair. This was a pretty major issue as I don't know anyone who would want to go through this.
Bottomline
The Lenovo HS10 Smart Health Scale is a pretty interesting piece of tech thats adds more to the act of checking your weight. However, the scale is best when used on a regular basis. As a result, its best used by those very serious about their weight or fitness enthusiasts. However, the app syncing issue is a pretty big deal and makes it hard for me to recommend the scale until that bug is sorted out.
Another issue is the price, the Lenovo HS10 Smart Health Scale is currently available on Amazon at Rs 3,799 with similar body composition scales priced at less than that such as the Omron HBF-212 Body Composition Monitor and Health Sense BF 414 Ultra Lite Body Fat Monitor. These scales do pretty much the same thing, however, neither comes with an app. They display the details on the machine itself, which can either be a good thing or a bad thing depending on how you look at it. However, the biggest competitor for the Lenovo HS10 would be Xiaomi's new Mi Body Composition Scale that promises to do the same thing for a lesser price.