Let's not get lost in all the hype around new smartphones being launched at MWC 2016, there are plenty of other products to watch out for. The yearly tech show, held in Barcelona, is overflowing with VR, AR and a bunch of other new technologies, that will definitely come to the fore one day. Here's the lowdown.
HTC Vive price at $699, to be available from April
While HTC did announce the official pricing for its Vive VR headset, sadly, the device won't be available in India, at least in the first phase. The $799 (official price) will be up for pre-orders in 24 countries, including United States, Canada, the United Kingdom, Germany, France, Austria, Belgium, Czech Republic, Denmark, Finland, Iceland, Italy, Netherlands, Norway, Poland, Spain, Switzerland, Ireland, Sweden, Taiwan, China, Japan, Australia, and New Zealand.
The Consumer Edition of the HTC Vive will include the headset, the Vive base stations, Vive Link Box, and ear buds.
Huawei Windows tablet
Huawei's MateBook is the Chinese manufacturer's take on the Microsoft Surface Pro. It is a Windows-powered tablet, that has a 12 inch display, along with Intel's M3, M5 and M7 processors. The starting price of the device is at $699 (approx. Rs. 48,000).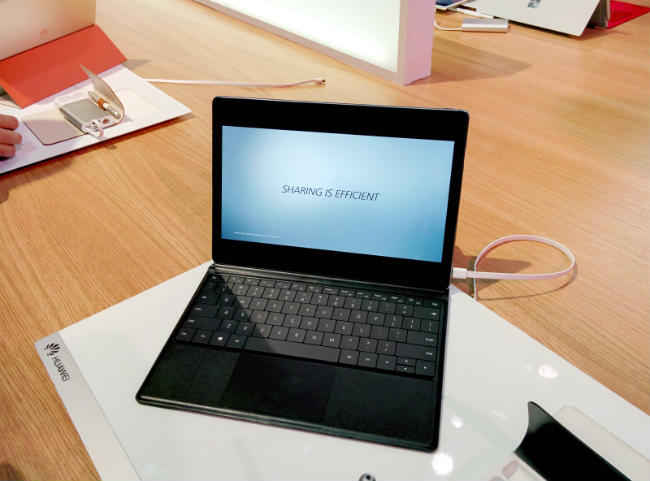 While the MateBook looks really good and first impressions suggest that the device is worth appreciating, the choice of processors irks us. The M series processors from Intel are fanless and generate less heat, but they do so by compromising performance. This means that for a premium 2-in-1 PC, this device will not be as powerful as the Surface from Microsoft. It may be worth considering if Huawei prices it lower than Microsoft though.
FlexEnable wraparound screen
English firm, FlexEnable showcased its flexible displays, which can be wrapped around your wrist and other surfaces. While the company isn't exactly consumer facing, it is reportedly working with OEMs that want to bring flexible devices like those seen at MWC, to the market. According to FlexEnable, the company uses OLCD (Organic Liquid Crystal Display) to achieve resolutions similar to other LCDs, while consuming the same amount of power. In addition, plastic transistors on the device allows FlexEnable to achieve the flexible part of the device.
LG accessories
MWC has been all about accessories, and it all started with LG's G5 and Friends. The 'Friends', as LG calls them, happen to be a bunch of attachments and accessories for LG's modular G5 smartphone. This includes the LG Cam Plus, the LG 360 Cam and various other accessories. You can learn more about them here.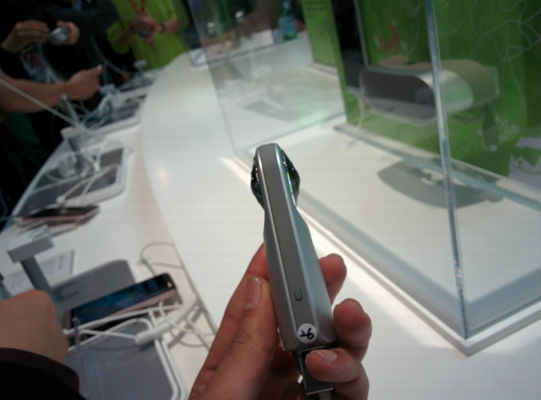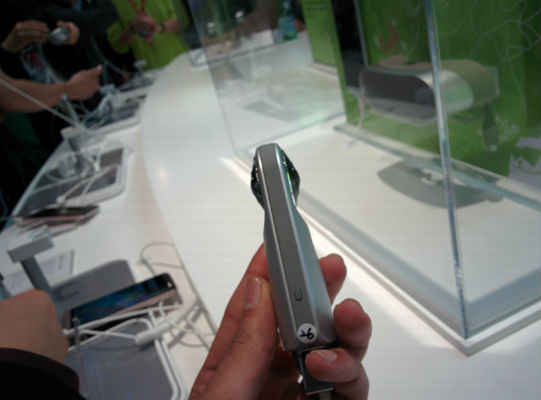 Sony accessories
Sony wasn't far behind either, announcing the Xperia Agent, Xperia Eye, Xperia Ear and Xperia Projector. Click here for more on these.
EPSON Moverio BT-300
Epson is reportedly planning to sell these smart glasses from later this year. The BT 300 (cover picture above) is an upgraded variant to the BT 200 and sport OLED displays, which, reports say, make them much better. The glasses are similar to Microsoft's HoloLens, in the sense that it is a augmented reality headset. It is powered by an Intel Atom X5 processor and runs on Android 5.1, with a 5MP front camera. The headset is capable of recognising QR Codes, putting apps on a screen in front of you and playing 3D video.
Iofit Smart Shoes
While Smart Shoes aren't new, Iofit's new Smart Balance Shoes differentiate themselves using pressure sensitive soles. The shoes detect how your weight is shifting, center of gravity and overall balance. The shoes can also help you during exercise and sports, using data from your movements to suggest changes. They're charged wirelessly.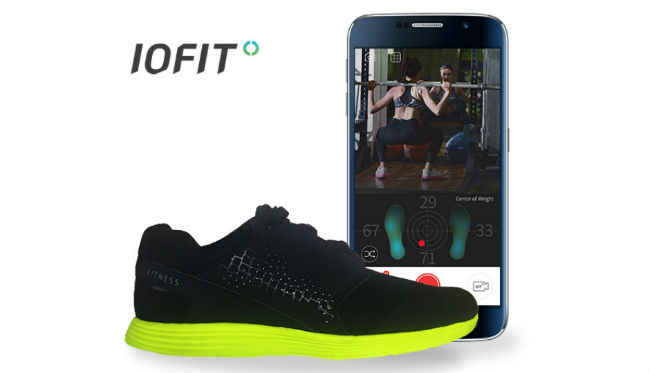 Corephotonics Light Bending Camera
Dual cameras are quickly becoming a mainstay amongst smartphones today, but Corephotonics is trying to add to that. The company is using dual-sensors to give up to 5x optical zoom on a smartphone, and assuring better images. It has even found a way to bounce light off a prism to one of the sensors, which apparently cuts down on the size of the cameras. According to Corephotonics, its technology will be seen on smartphones very soon.