Xiaomi smartphones while being a great value for money proposition are plagued with advertisements in MIUI. This can lead to botched user experience with tens of advertisements being pushed at any given time. These ads don't just pop-up out of the blue but are carefully disseminated by default apps including the likes of Mi Video, Mi Browser, Mi Music, Get Apps and ShareMe.
Getting ads in the notification panel can be quite an infuriating experience, more so when you've given away your hard-earned money to get that smartphone you've been eyeing from a while now. As such, it becomes important for smartphone manufacturers to provide a clutter-free user experience and the addition of unwanted advertisements worsens the case. Chances are if you are using or have used a Xiaomi phone in the recent past, you'd have witnessed the barrage of push advertisements creeping up in the notification panel and as a result, important notifications often go by unnoticed.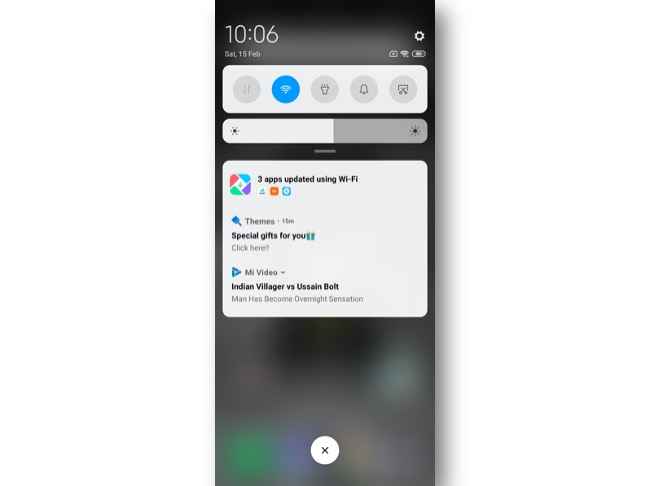 So, if MIUI ads bother you too much and you are looking to get rid of the advertisements on your Xiaomi smartphone, here's how you can disable ads on Xiaomi phones running MIUI 10.
Step 1: Disable MIUI System Ads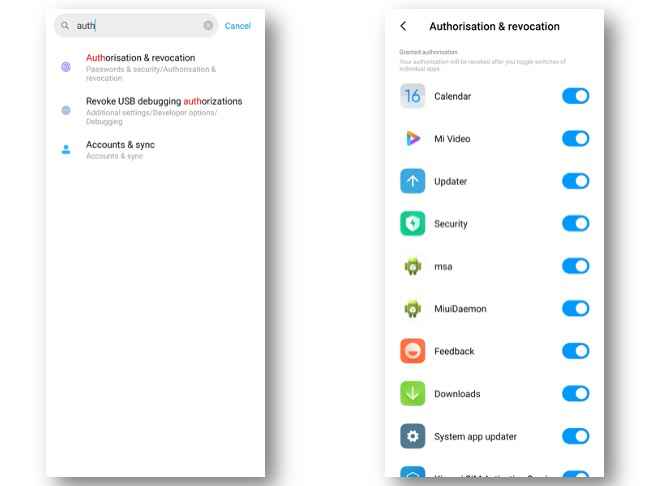 Go to the Settings menu.

Search for Authorisation and revocation

Tap on the Authorisation and revocation option under Passwords & security

From the list of apps, choose "MSA" and tap on the toggle button.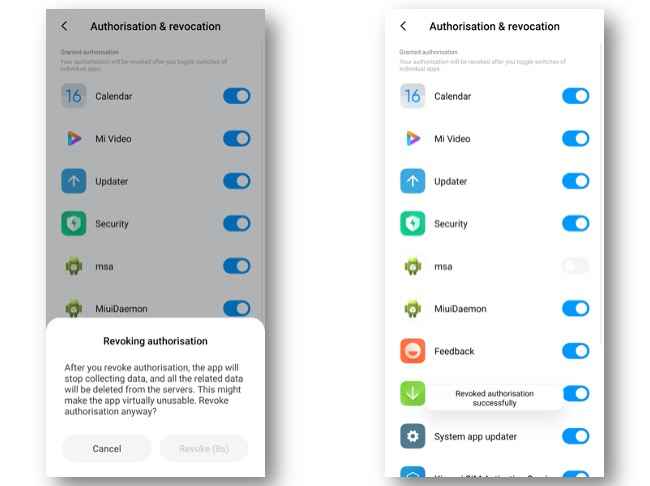 As you tap on the toggle, a "Revoking authorisation" pop-up will ask you to confirm the action.

Tap on Revoke and it will turn off the MIUI System Ads (MSA).
Step 2: Disable Personalised ad recommendations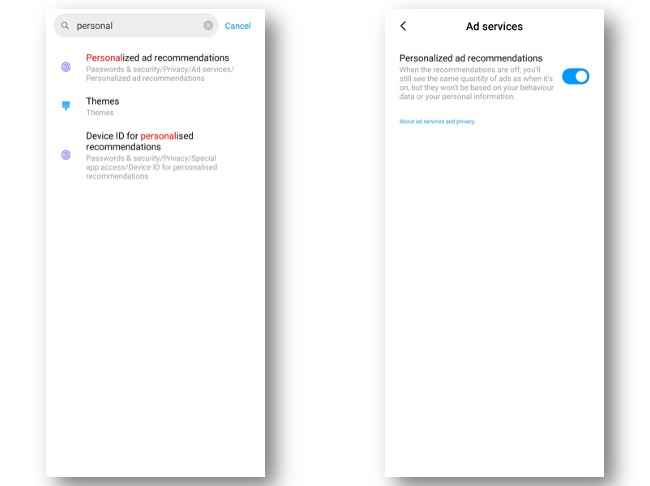 Go to the Settings menu

Select Passwords and Security and tap on Privacy

Scroll down to Ad services

Tap on the toggle button to disable Personalised ad recommendations.

Alternatively, you can enter "Personalised ad recommendations" in the Settings search bar to quickly access the ad services menu and disable personalization for ads shown on your Xiaomi phone.
Step 3: Disable Ad services from system apps
Now, let's remove recommendations from the various default system apps including Mi Browser, Mi Security, Mi Music, Mi Video and more.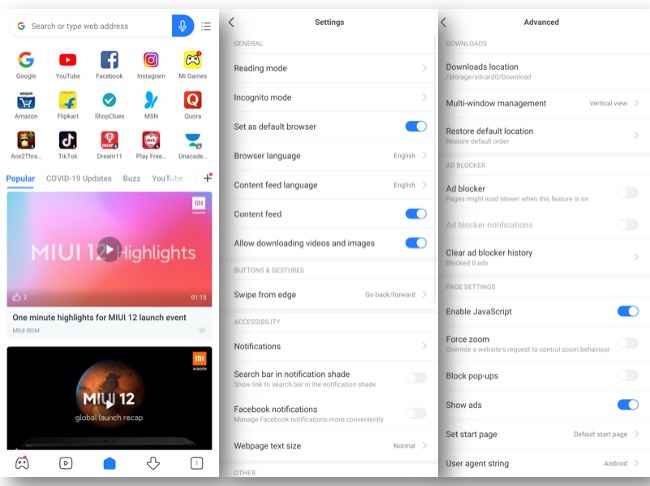 Open Mi Browser

Navigate to Settings by tapping on the menu icon

Scroll down the Settings menu and select Advanced

Here, disable the "Show ads" toggle.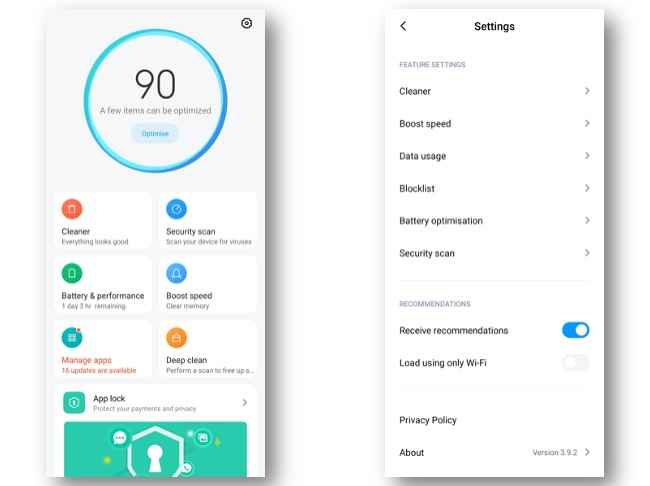 Next, open the Mi Security app

Tap the gear icon in the corner to access the Settings menu

Scroll down to receive recommendations toggle and disable it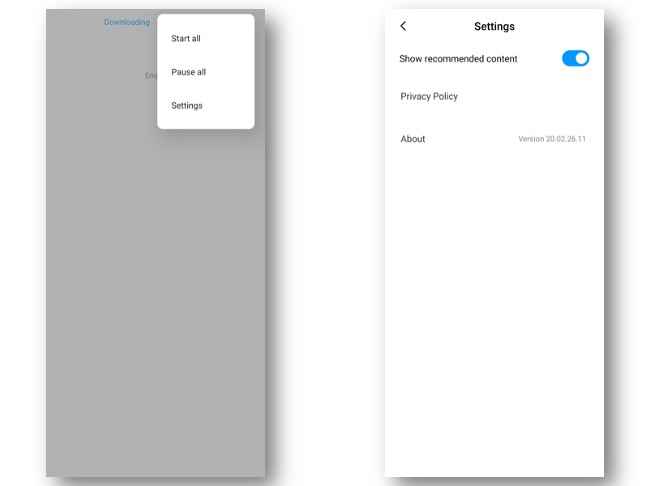 Open Downloads app

Tap on the three-dot icon in the top corner and tap on Settings

Disable the "Show recommended content" toggle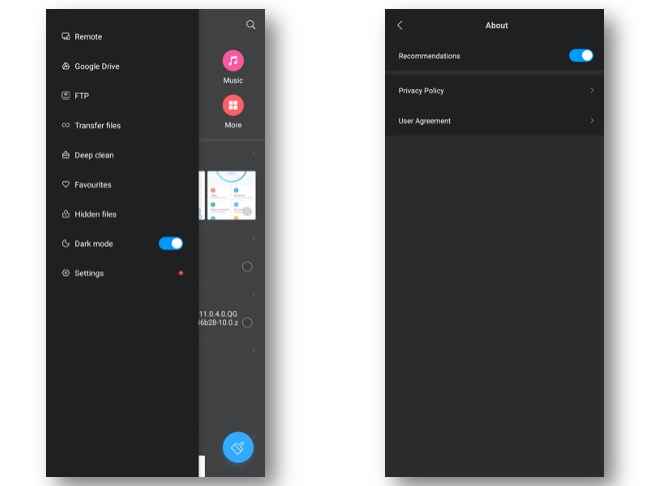 Open Mi File Manager app

Tap on the menu icon and select Settings

Go to About and disable the "Recommendations" toggle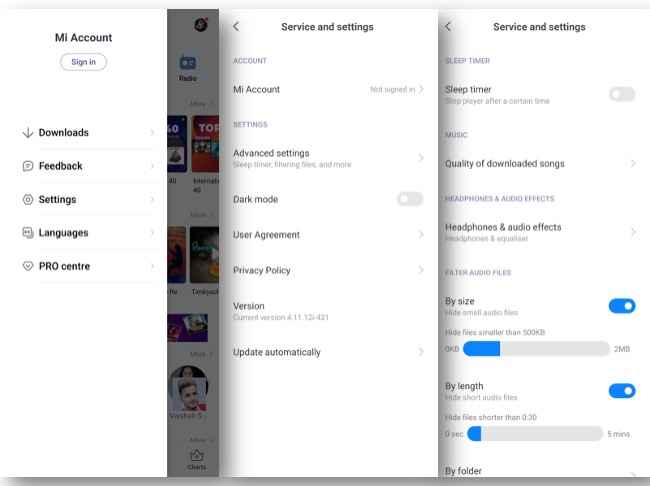 Open Mi Music app

Tap on the menu icon and select Settings from the list

Once in the menu, tap on Advanced settings

Scroll to additional settings category

Disable all recommendations toggles under this category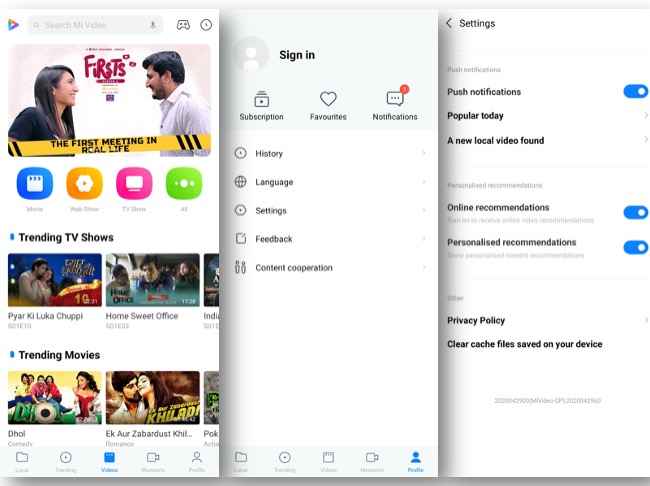 Open Mi Video app

Go to Profile and tap on Settings

Under the Personalised recommendations category, disable "online recommendations" and "personalised recommendations" toggle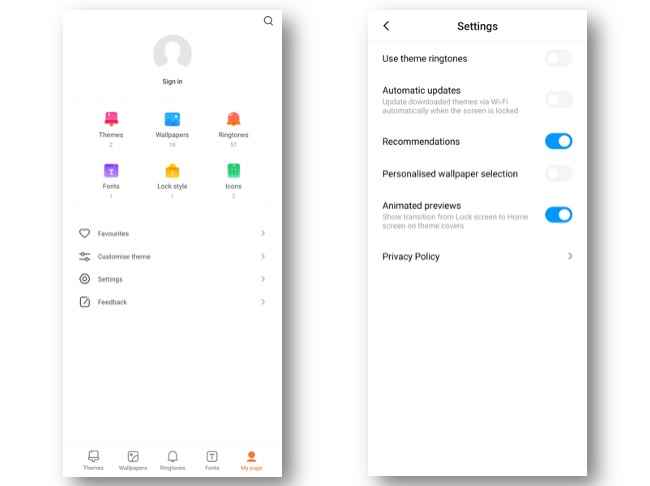 Open Themes app

Go to My Page and tap on Settings

Disable recommendations toggle from the list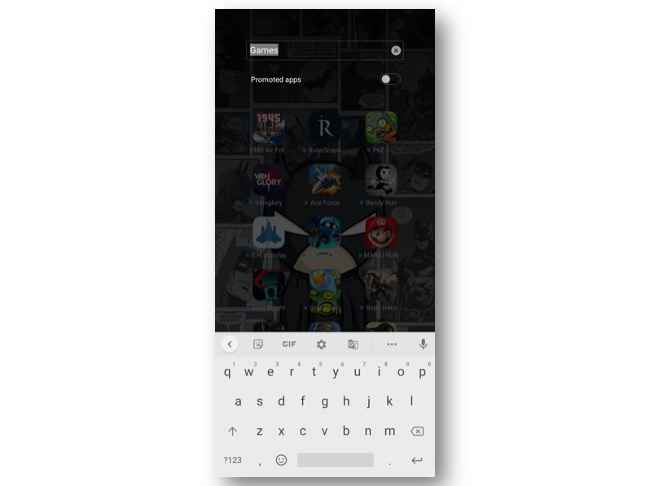 Open any Folder that you want to disable promoted apps recommendations

Tap on the name of the folder and you'll be asked to rename the folder

Just below the option to rename the folder is a "Promoted apps" toggle.

Disable the toggle to turn of recommendations

Disabling notifications for GetApps app store is fairly easy

Whenever you see a push notification for ads from GetApps, just long-press the notification and disable push notifications.

Do note that this will disable all notifications from GetApps
Xiaomi has tons of recommendation settings baked into MIUI 10 and we hope these simple steps will ensure your freedom from the tons of unwanted advertisements that you get to see on your Xiaomi phone on a daily basis.