Intel CEO, Brian Krzanich's keynote address at the 2016 Intel Developer Forum started off with a thumping start with a live demonstration of Intel's RealSense technology. We saw several musicians come on stage to work with musical instruments that had incorporated Intel technology.
DJ Killa-Jewel, DJ Q-bert, Kevin Doucette and another musician demonstrated Intel NUC powered turntables, RealSense powered music synthesizers and an Intel Curie powered VR drumset. Thud Rumble, the company that demonstrated the DJ mixer powered by what appeared to be a 6th Gen Intel NUC (or perhaps 7th Gen) has been developing the device for quite some time and it's about to enter production post-2016 Intel Developer Forum.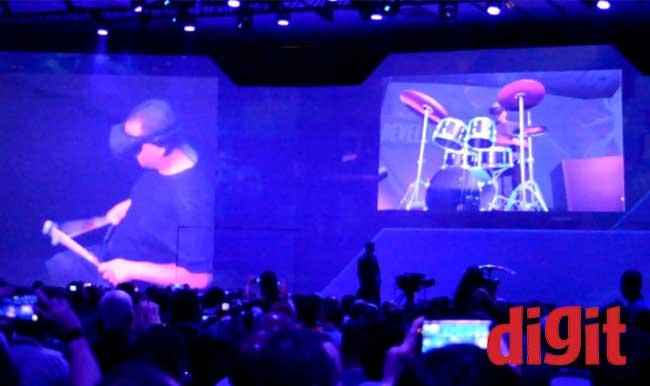 While intriguing, what really stole the show was the RealSense powered instrument that could map individual fingers of both hands as input to control a plethora of digital music instruments. Kevin Doucette, who was demonstrating the device pretty much appeared like a wizard twinkling his fingers to cast a spell.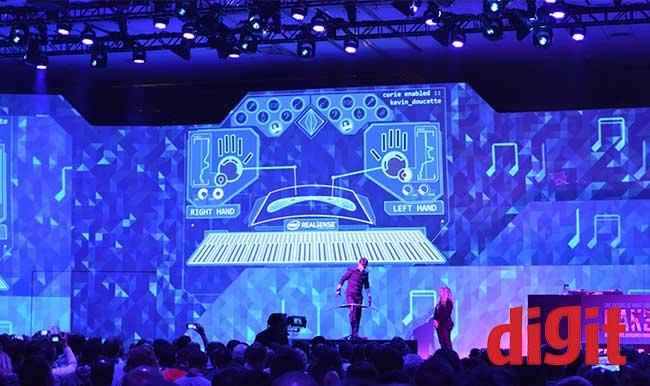 The pre-show ended with a combined performance by all four musicians.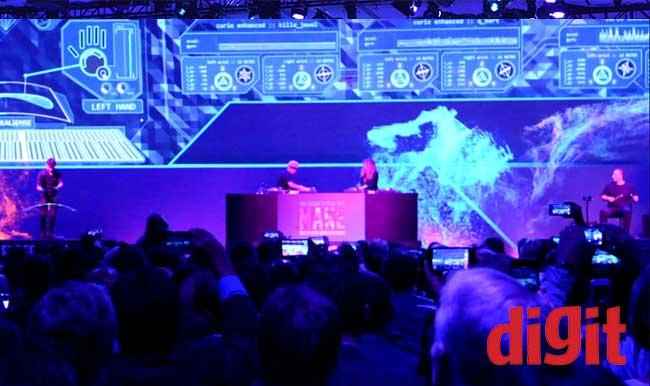 Project Alloy
Brian Krzanich then took to the stage to welcome the attendees and unveiled one of the biggest highlights of 2016 Intel Developer Forum – Project Alloy. Project Alloy is an all-in-one virtual reality solution made by Intel with a clear vision of moving towards Mixed Reality or Merged Reality like Intel prefers to call it. What's the difference? While these terms may be used interchangeably, different companies like to define technologies differently. Project Alloy brings the real world into the virtual world, this key difference is what Intel uses to justify the term Merged Reality.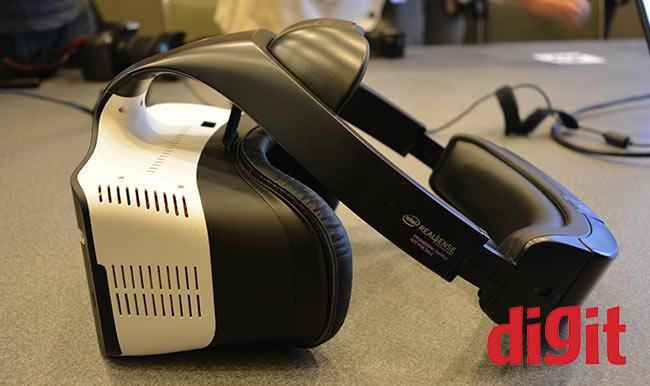 Project Alloy does away with wires completely and will house the compute unit, cameras, display and battery pack in an all-in-one package. And since it features RealSense technology there isn't any need for an external camera setup like what the HTC Vive uses. There is a battery pack stowed in the headband and most of the compute happens in the main body of the device. Project Alloy units that will be available to developers soon and will feature the latest RealSense Camera 400. Project Alloy features six degrees of freedom – heave, surge, sway, pitch, yaw and roll – which is the same as the Oculus Rift and the HTC Vive.
Project Allow was demonstrated on stage with Unreal Engine, whose projects can now be edited with Project Alloy, thus, allowing developers to have a more immersive approach towards level design in video games. Brian Krzanich was soon joined onstage by Terry Myerson, Microsoft's Executive Vice President of the Windows and Devices Group to talk about their collaboration with Intel on Project Alloy. Windows Holographic Platform will be available on Windows 10 PCs next year onwards. They ended the session by announcing Intel's aim to open source Project Alloy in the second half of 2017 allowing countless manufacturers to adopt the technology into their product offerings.
Sports and Entertainment VR
Brian Krzanich then announced that Intel would be creating a studio, TXL Labs, in Hollywood focusing on virtual reality application in entertainment and sports. The studio will focus on creating 360-degree sports replays and other content. In fact, to enable creating 360-degree sports replays, Intel has already started integrating 360-degree camera technology is many of the sports stadiums across the US.
Intel 7th Gen Core Processors
While most of the information regarding the upcoming Intel 7th Gen Core (code named "Kaby Lake") processors in under embargo, Intel CEO, Brian Krzanich announced that the 7th Gen Core processors will begin shipping this fall. Aside from a demonstration comparing the performance of Broadwell-E processors against 6th Gen Core Processors, Intel also demonstrated the 7th Gen Core processors' IGP performance with a small gaming session of Blizzard's latest game Overwatch. Intel also announced that in collaboration with Sony Pictures Home Entertainment, they'd be bringing Sony's premium 4K content to PCs thanks to the video decode capabilities of the 7th Gen Intel Core processors.
Intel Aero Platform
Intel is also making quite a lot of developments in the UAV (Unmanned Aerial Vehicle) segment. It announced Project Aero development kit for drones. Project Aero features an Intel Atom quad-core processor and combines compute, communications storage and I/O on a PCB the size of a credit card. Project Aero can be merged with Intel RealSense technology, in fact, the Aero Ready To Fly drone is a fully-assembled drone incorporating Intel RealSense. The Aero compute board has already started retailing for $399. Intel also showcased the Yuneec Typhoon-H drone featuring RealSense. The unit retails for $1,899.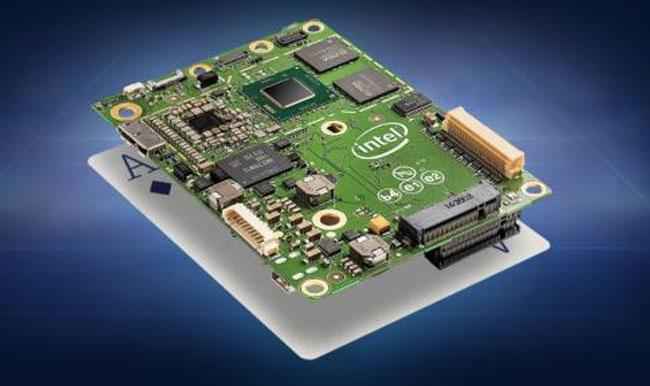 Intel RealSense Camera 400 Series and other upgrades
Intel also announced a bunch of upgrades to their RealSense technology suite including RealSense Robotic Development Kit, ZR300 Development Kit, Camera 400 Series and Euclid Developer Kit. The RealSense Robotic Development Kit features an R200 camera and has Linux pre-installed with support for Robot Operating System.
The ZR300 Development Kit focuses on depth-sensing and motion tracking so it's more suited to autonomous robotics, drones, virtual reality and augmented reality.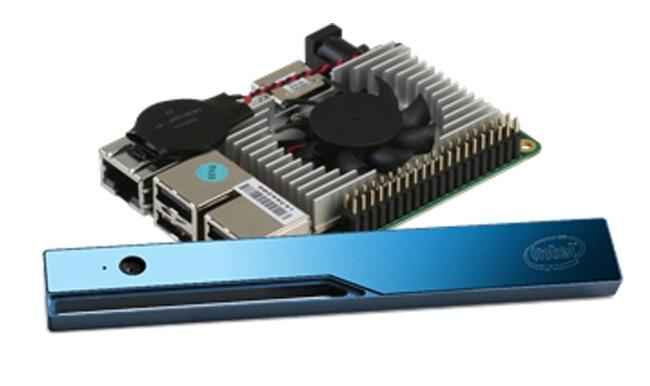 RealSense Camera 400 Series was also announced with a significant improvement in compute capabilities. The previous generation of RealSense cameras could handle 18 million 3D points/second and the Camera 400 series boasts of being able to handle three times as much 3D points/second.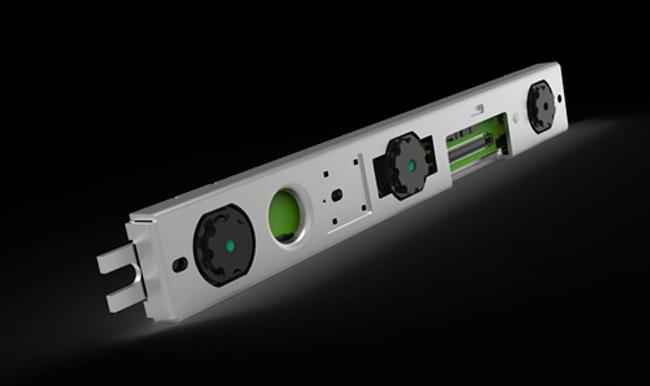 And lastly, Intel announced the Euclid Developer Kit which is an all-in-one plug-and-play solution to allow developers, scientists and makers to get started with Intel RealSense technology.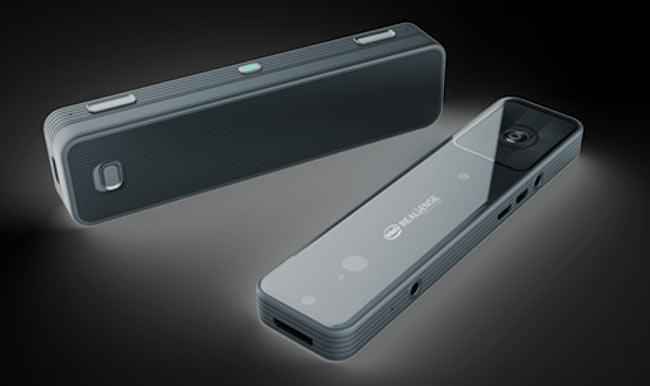 BMW Autonomous Vehicle
Elmar Frickenstein, Senior VP of Electronics then arrived onstage seated in the passenger seat of a BMW Series 7 autonomous car. Intel and BMW are partnering to develop an autonomous driving framework that is scalable, open source and can be easily implemented. Intel's plans for autonomous driving technology leverages their expertise with producing silicon that provides excellent perf/watt, their data centre technologies and the upcoming 5G data transmission standard.
Industrial Internet
GE CEO, Jeff Immelt then joined Brian Krzanich to discuss industrial applications of IoT while elaborating the efficacy of such implementations towards saving billions of dollars thanks to increased productivity, streamlining processes, etc. GE then gave a demonstration of Predix. Predix is an OS and platform for developing applications that collect metadata from industrial assets like production line robots and then analyse said data to produce insights which help optimise the process further. GE terms this as the "Industrial Internet".
Intel Joule
The last thing to be unveiled on Day 1 of 2016 Intel Developer Forum was Intel Joule, a development board for makers featuring Intel RealSense technology. With IoT taking the center stage at most technology conferences, Intel's push for more powerful dev-boards is understandable. Intel Joule is available in two models – 550x and 570x. Both of which are powered by Quad core Intel Atom processors capable of 4K video capture and display. The 570x being the more powerful between the two features an Intel Atom T5700 processor that can burst up to 2.4 GHz, has 4 GB LPddr4 RAM, 16 GB eMMC, 802.11ac Wi-Fi, Bluetooth 4.1 and support for Intel RealSense.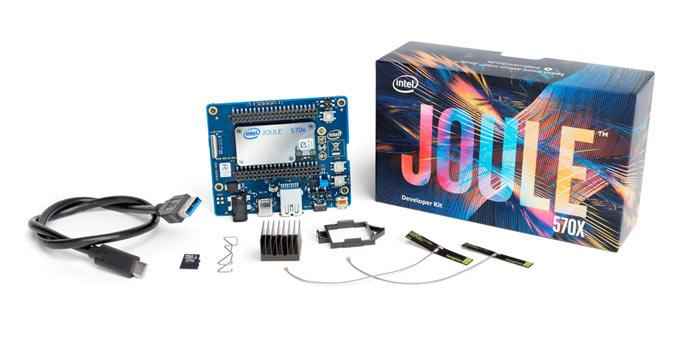 2016 Intel Developer Forum full video
In case you are interested in viewing the full video stream of Intel CEO, Brian Krzanich's keynote address then you can head over here and catch the full stream.