A mobile phone is an essential device for users nowadays and there is no dearth of smartphones in the market as manufacturers keep on producing more and more phones every year. With this growth and seeing users interest rising a parallel counterfeit market of mobile phones came into being. It is not uncommon to hear stories about people getting a fake mobile phone in their order or somebody duping a user with a knock-off device in exchange for a large sum of money.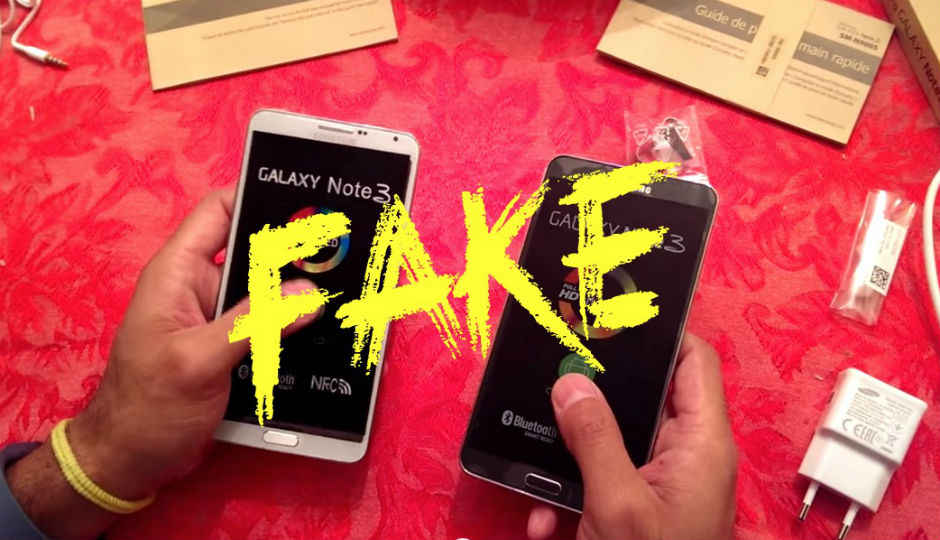 Fake devices including smartphones and more do a lot of damage to the overall ecosystem leaving the user disappointed. Such devices are poorly made with cheap materials and hardware and are meant to give the impression of a real phone to the buyer. Apart from this, fake devices are also made for malware distribution and pose many security threats as well. Smartphone companies have grown wary of the situation and offer a way to check whether you are using an authentic product or not. While chances are that you are using a genuine mobile phone but still want to check for the authenticity of your devices, here is how to find out if your phone is fake or not.
Xiaomi
Xiaomi offers an authentication label on all its products that have a unique 20-digit security code. You can find the label on the retail box of your phone. In case the box is not handy, you can also check the authenticity with IMEI (International Mobile Equipment Identity) number or product's serial number.
The company has a dedicated section on its website where users can enter the IMEI, serial number or security code and check whether the device they are using is genuine or not.
Click here to visit the Xiaomi Product Authentication page.
Apple
Apple allows users to check service and support coverage of iPhones on their website. For this, users just need to go to the Settings menu and select General from the list followed by the About option. Once you have the serial number, go to the Check Coverage page on Apple's website and enter it in the field. If your iPhone is not genuine an alert will pop-up telling you that the code is incorrect.
Realme
Realme phone users can check details about their mobile phones with the IMEI number. To find the IMEI number, go to the settings menu, choose About Phone and tap on Status. You will then see the IMEI number of the phone. Realme has a support page on its website that checks the basic information and activation time of your phone. Enter the IMEI number on this page to check for authenticity.
Oppo
If you are an Oppo phone user and want to check whether the phone you are using is genuine or not, Oppo offers a website for users to check the warranty status. Do keep your IMEI number handy as you will need it to verify the phone. You can find the number by dialling *#06# on your phone. A pop-up will display the IMEI number.
Go to this support page and enter the IMEI number to check the warranty status. This way you will be able to know if the phone you are using is official or not.
Asus
Asus also has a support page on its website to determine the warranty status of products. However, for this one will need to keep the device serial number handy. Once you note down the serial number from the settings menu, enter it in the field on this website and check the warranty status. If it is not a genuine phone then the system will display an error message.
Vivo
Just like other smartphone companies, Vivo has a dedicated section on the support page for checking whether a product is genuine or not. Users need to enter the IMEI number on the website for this. If you are a user of a Vivo phone and want to check the status of your phone, go here.
Motorola
Motorola phone users can also check the authenticity of their phones by registering for a Motorola ID. After the registration, users can activate their devices by adding it to the account. If the phone you are using is a genuine Motorola phone, it will get added to your list of devices.
Click here to go to Motorola Accounts page.