The Flipkart Big Billion Days sale is all set to kick off on October 3, from 12:00am. As always, there will also be a lot of home appliances that will go on sale. If you've been looking for a way to ease the burden of cleaning your home, then you're in luck. Here's a list of the best vacuum cleaner deals available on Flipkart Big Billion Days that you should keep an eye on.
EUREKA FORBES Dyno Vac Dry Vacuum Cleaner with Reusable Dust Bag
The Eureka Forbes Dyno Vac Dry Vacuum Cleaners offers a 1400W motor which should be more than powerful enough for most households. it also comes with a 5-meter long cord that should be long enough to cover most large rooms without the need to stretch or even look for another power outlet. The appliance can be used for about 12 to 15 minutes at a time. It should also be noted that the vacuum cleaner comes with a pet hair collector that should make it ideal for homes with pets.
Power: 1400W
Cord Length: 5 meters
Run Time: 12 minutes to 15 minutes
Buy it from Flipkart
PHILIPS FC9352/01 Bagless Dry Vacuum Cleaner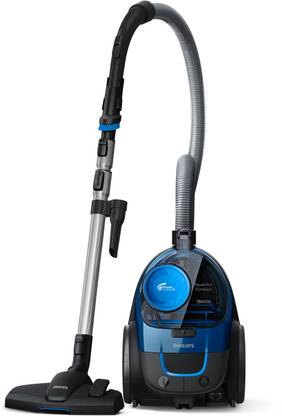 This vacuum cleaner from Philps offers a massive 1900W motor which should allow for some powerful cleaning. It also offers a long six-meter cord making it ideal for cleaning large rooms. The vacuum cleaner offers a run time of 15 minutes and comes with a 1.5L dust container. It should be noted that this dust container is transparent, so users will know exactly when to empty it.
Power: 1900W
Cord Length: 6 meters
Run Time: 15 minutes
Buy it from Flipkart
Karcher WD3* EU-I/WD3* EU Wet & Dry Vacuum Cleaner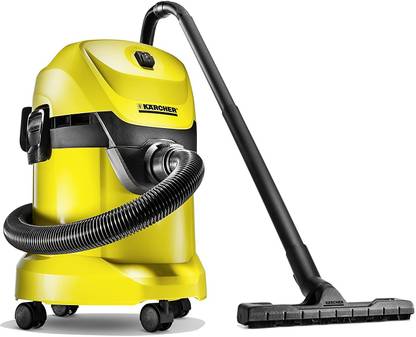 The highlight of this Karcher vacuum cleaner has to be the fact that it offers both wet and dry cleaning. As such, users can use it to clean up any water spills or similar liquid spills. It has a powerful 1000W motor and a cord length of four meters. It also offers a capacity of 17 liters, letting you use it for longer periods before being emptied. The vacuum cleaner also comes with a blower.
Power: 1000W
Cord Length: 4 meters
Wet and dry cleaner
Eufy by Anker Robovac G10 Hybrid ME-T2150Y11 Robotic Floor Cleaner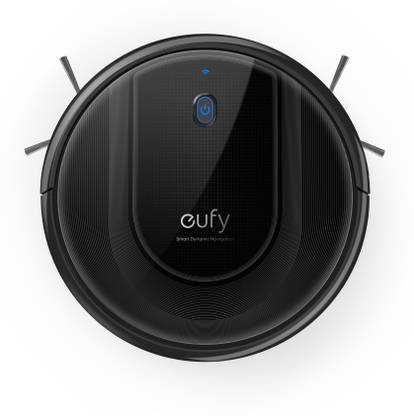 This robotic vacuum cleaner from Eufy uses Gyro Navigation technology to clean the floor. This is said to be twice as efficient as the standard robotic vacuum cleaners that make use of the Bounce navigation technology. Further, it not only sweeps the floors but also mops it, making this quite a handy little gadget. Another notable feature of the Eufy vacuum cleaner is the relatively slim profile that allows it to clean under most furniture.
Power: 40W
Cord Length: None (robotic vacuum cleaner)
Run Time: 90 minutes
Buy it from Flipkart
Mi Robotic Vacuum Cleaner
The Mi Robotic Vacuum Cleaner uses LDS Laser Navigation System that operates alongside an improved SLAM algorithm for ensuring high precision, fast speed, long scanning range, and real-time mapping for more thorough and efficient cleaning. It too comes with 2-in1 functionality that allows for sweeping as well as mopping. Finally, there is the support for the Mi Home app, which allows uses to control and schedule various features of the vacuum cleaner.
Power: 33W
Cord Length: None (robotic vacuum cleaner)
Run Time: 60 minutes to 130 minutes
Buy it from Flipkart
Dyson V7 Animal Cordless Vacuum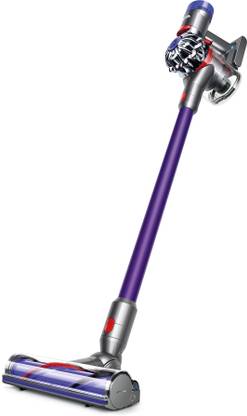 The Dyson V7 Animal Cordless Vacuum cleaner is a rechargeable appliance, which means you won't have to worry about cord length. The design of the vacuum cleaner is such that it not only looks good, but also offers optimal balance for cleaning high places. Another neat feature of the vacuum cleaner is the fact that it comes with a dirt ejector which allows for quick and easy disposal of all the collected dirt.
Power: 100 Air Watts
Cord Length: Cordless
Run Time: 30 minutes
Buy it from Flipkart
Related links
Check out all the appliance deals on Flipkart Big Billion Days
Best Vacuum cleaners