Bluetooth speakers have traversed a long way from their initially stunted form factors and overly tinny sound profiles. Today, with improved Bluetooth technology, these powerhouses are capable of replacing desktop speakers with the ability to connect two for stereo sound. While some are capable of encapsulating an entire room with music, some can even be sound systems for backyard parties! Companies attempted to continue beefing up the ruggedness of wireless speakers in 2019 with features such as drop resistance and waterproof/water resistance, and are breaking pre-established barriers when it comes to battery life as well. Chain connection is also becoming a customary addition. Curious to know who's been crowned as the Bluetooth speaker of the year at Digit? Read on.
Winner: Ultimate Ears Megaboom 3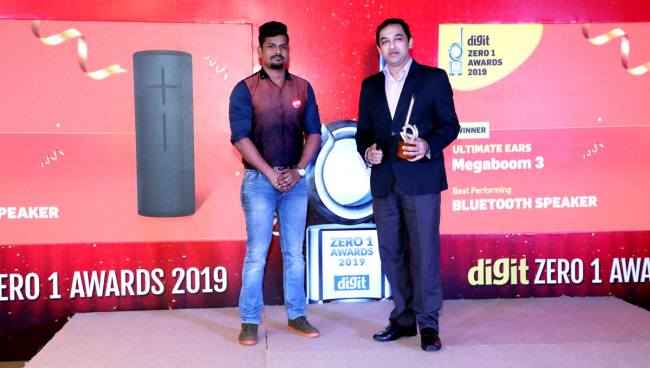 Ultimate Ears' Megaboom 3 embraced the company's tried-and-tested formula – rugged exterior, unconventional design and rich, mass-appealing audio performance. Rightfully so, since this concoction has brought us some great Bluetooth speakers over the past few years and the Megaboom 3 is no exception. Featuring an impressive IPX7 rating and a ludicrously long battery life of 20 hours, the Megaboom 3 shone in our audio tests as well. The bass is punchy but doesn't overpower the mids, meaning that the vocals are crisp and well-accentuated. The highs, on the other hand, are never harsh and have a good roll-off point. The Megaboom 3 features 360-degree sound dispersion, leading to a wide soundstage that has decent height as well. It can get really loud for its relatively unassuming form factor as well. If we had to criticise something, it would be the somewhat lacklustre imaging. Despite this one misstep, you can't really find a more wholesome Bluetooth speaker on the market and the price isn't sweat-inducing as well. PS. This speaker can float on water! Handy for pool parties.
Runner up: Sony SRS-XB32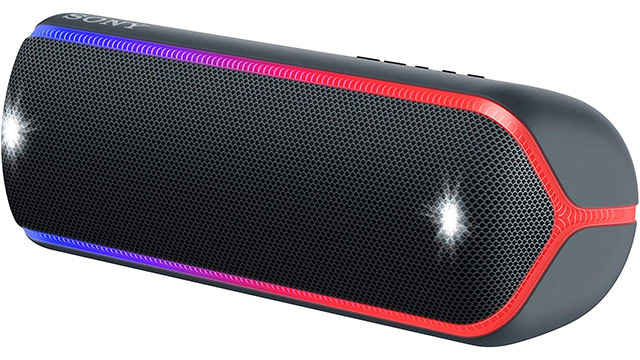 True to the XB (Extra Bass) moniker, the Sony SRS-XB32 can be classified as a bass-forward Bluetooth speaker. The sound signature, regardless of the mode you activate, leans towards this side of the audio spectrum. Usually, bass-heavy speakers tend to mute the mids, resulting in weak vocals and faint-sounding mid-range instruments. Not with this one though. We were pleasantly surprised by the full-bodied mids and the bass never really got to a point of distasteful muddiness, despite the exaggerated extension. The highs are also quite polished and the imaging is commendable. The speakers get loud enough to fill a medium-sized room too. However, it did lose out to the Megaboom 3 when it came to the soundstage, which seemed quite restricted. Still, the SRS-XB32 surprised us with its ability to handle vocals, which it did better than the winner of this segment. If the soundstage was on par and the highs were as detailed as the Megaboom 3, it may have even snagged the win from under the Megaboom 3. Nevertheless, it is a speaker that will not disappoint most, especially with its long battery life (14 hours as per our tests), with the exception of bass-averse individuals.
Best Buy: Creative Muvo Play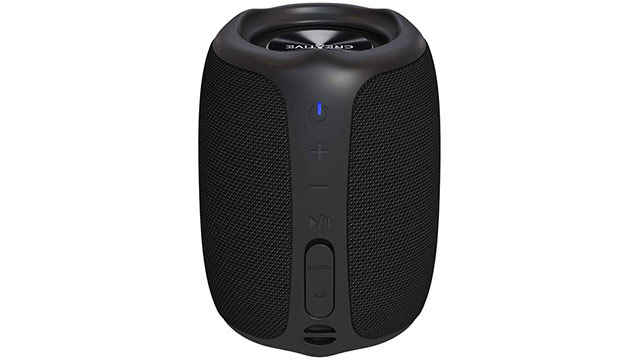 Sporting an inexpensive price tag and modest form factor, the Creative Muvo Play genuinely astounded us with its ability to maintain the integrity of tracks. The bass is punchy, but not muddled. The vocals are crisp, although a tad muted since the lower-mids seem to be slightly recessed. The highs sound elegant. The soundstage isn't anything to write home about but that is expected due to its tiny form factor. Nevertheless, the speakers handled instrument separation exceedingly well. This is not a speaker that will shame large Bluetooth speakers such as the JBL Boombox, or even our winner, the Megaboom 3, but it is not afraid to swing above its league. Battery life is also quite competent, especially for its form factor, clocking in a respectable 10 hours.