No matter the size of your organization, it is crucial to maintain an IT infrastructure that is capable of supporting growth and adapting to the changing needs of your business. The Dell EMC PowerEdge R650xs is a feature-rich 1U rack server that is designed for companies looking to innovate at scale with demanding and emerging workloads.
Equipped with the third-gen Intel Xeon Scalable processors, this server promises to be an ideal choice for workloads that require high performance, virtualization, and a scale-out database. Let's talk about how the Dell PowerEdge R650xs will help you innovate and adapt with confidence, thus facilitating growth.
Powerful and scalable performance
The Dell EMC PowerEdge R650xs is a powerful 1U server designed for scale-out environments where resources such as processing power and storage capacity can be added to the system as needed. It has dual-socket capabilities, allowing for the addition of up to two 3rd generation Intel Xeon Scalable processors with up to 32 cores per socket. With support for up to 16x DDR4 RDIMMS at 3200 MT/s, the added processing power and cores can help to accelerate in-memory workloads or operations that are performed entirely in the main memory.
Additionally, the PowerEdge R650xs includes several features that can improve throughput and reduce latency, such as up to 5 PCIe Gen4 slots, OCP 3.0 support for cost-effective and energy-efficient network cards, and Dell's SNAP I/O support for efficient use of shared storage resources.
It is designed for virtualization, medium VM density or VDI, and software-defined storage node (SDS) workloads such as data protection, data migration, or data optimization.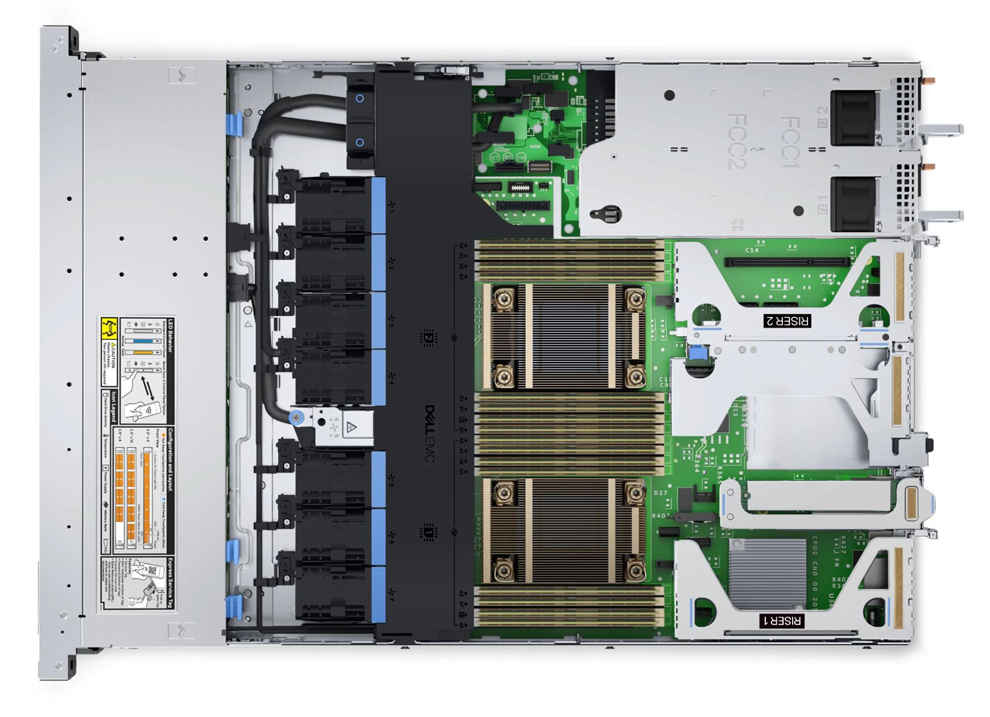 Addresses flexible storage needs
In terms of storage, the PowerEdge R650xs offers a variety of options to fit different needs. It can support up to 12x 3.5" SAS/SATA HDDs or SSDs, up to 16x 2.5" SAS/SATA HDDs or SSDs, and 8 NVMe drives. This provides a lot of flexibility for organisations that may need to scale storage up or down quickly. This also helps with better data protection, disaster recovery and data management.
Increase Efficiency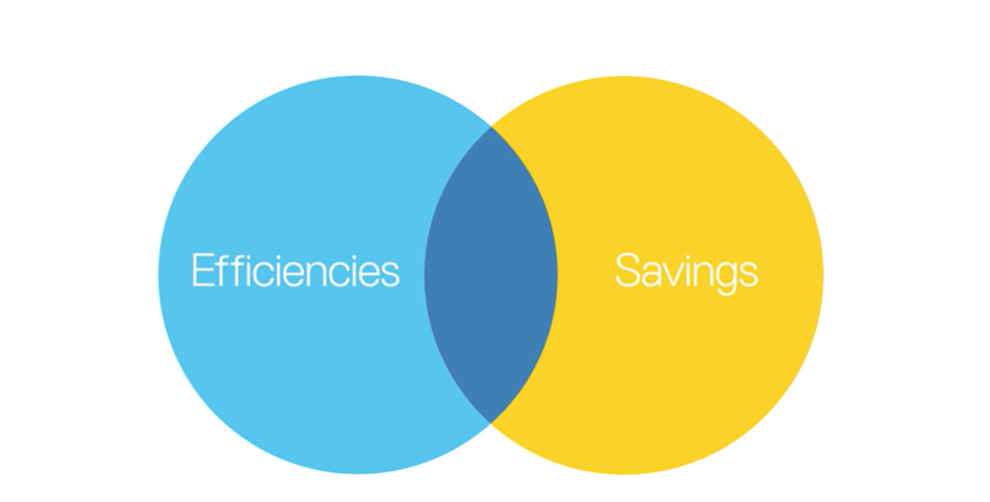 The Dell EMC OpenManage systems management portfolio has all the tools needed to efficiently manage the PowerEdge R650xs. Modern management tools provide better workload tracking and performance analysis, making complex IT enterprise management simple and intuitive. There are tools and automation that help you scale, manage, and protect your technology environment, freeing up resources that can be used for business growth.
Built-in telemetry streaming, thermal management, and RESTful API with Redfish let you monitor and manage the server remotely in an efficient manner. Intelligent automation allows for the integration of human actions and system capabilities to enhance productivity.
Full-stack management integration with Microsoft, VMware, ServiceNow, Ansible, and many other tools offers a number of advantages and makes it easier for different teams to collaborate and work together. It can increase efficiency by automating tasks and streamlining processes and provides a unified view of your entire IT infrastructure, making it easier to identify and troubleshoot issues.
Ironclad Security
Dell EMC and Intel solutions provide a comprehensive approach to ensuring the security and resilience of the PowerEdge R650xs. From the silicon and supply chain to asset retirement, these technologies help avoid vulnerabilities to ensure that your servers are safe and secure against emerging threats. With enterprise-class security, organizations of all sizes can minimize risk and have confidence in their cyber resilience.
Dell offers continuous innovations that bolster cyber resilience, such as OpenManage Secure Enterprise Key Manager and Automatic Certificate Enrollment. Additionally, intelligence, automation, and recovery tools like iDRAC9 Telemetry, BIOS live scanning, and Rapid OS recovery, allow organizations to stay ahead of potential threats.
Dell also verifies the authenticity and integrity of the firmware and hardware components in the supply chain using platform security features such as Secured Component Verification and Silicon Root of Trust (RoT). This helps ensure that the server is protected against cyber attacks and runs only authorized and trusted code.
A dependable partner
Dell PowerEdge R650xs is a powerful and versatile option for enterprises that can help accelerate transformation. This dual-socket 1U server is designed for scale-out environments, it easily adapts to changing resource needs, and benefits from Dell's robust and comprehensive management portfolio, as well as enterprise-class security solutions. This combination of advanced technology and solutions allows for easy scalability and efficient management and security, making it a great option for organizations looking to innovate, adapt, and grow.
To know more about the Dell PowerEdge R650xs rack server, check here.
[Sponsored]