The CES 2010 has ended on a happy note. The final day is over, marks the end of an event which showed great promise for everyone. As CES 2010 concludes, we analyze the technology which has the potential to impact us and if the companies have their way, will impact us.

3D Technology
3D seems to be the biggest gainer of this event. Whether we like it or not, it is going to creep into our lives sooner or later. 3D had a ubiquitous presence in this event, which ranged from 3D Projectors to 3D HD TV's. The three major Television manufacturers-Sony, Samsung and Panasonic are working on 3D HD TVs like never before. While Sony and Samsung unveiled their 3D OLED televisions, which addressed the problem of low brightness in 3D television, Panasonic also made its presence felt by launching the worlds largest 3D HD TV standing tall with a 152 inch screen. Panasonic also released a full HD 3D camera. Though it has a price tag ($21,000) which ensures that the common photographer is not able to buy it, we are still happy to see it coming in the market. LG also launched the world's first full HD 3D projector that projects a single image instead of separate image for left and right. It also saw the launch of various 3D Blu-Ray players by Sony and LG. It also marked the launch of the first player with a Hard Disk Drive from LG-The BD590. 3D technology awed the consumers at the event, and with the tech world support, it is likely to go a long way-and finally into our living rooms.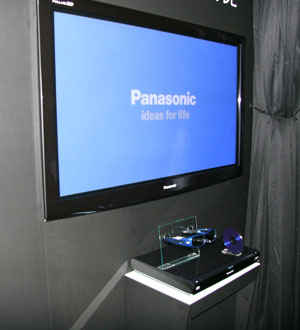 Tablet and Ultra compact notebooks
Its been raining tablets at CES 2010. We finally saw the unveiling of the much awaited and hyped HP (and Microsoft) tablet, though only for a very short time. nVidia was also ready with its fully 4G enabled internet tablet. Designed by ICD, it comes with Verizon and Motorola 4G.Dell also showcased its concept tablet, named 'Streak' running on the Android platform. Nokia also announced that it would launch five to ten tablets based on Tegra 2. The slimmest just got slimmer when Sony and MSI showcased their new laptop range. MSI launched the X slim notebook range which has all necessary features at a fractional size. Sony also launched the P series of notebooks which are slimmer than the traditional laptops that people carry around. Tablets are all set to make the computer more portable than ever before and give an all new meaning to 'compact'.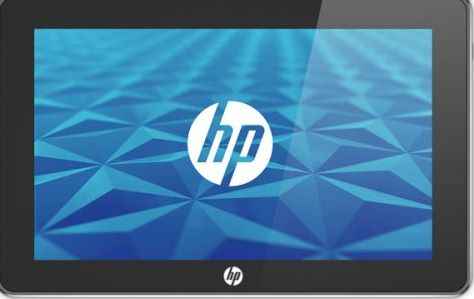 E-Book Readers
Though not a very popular category, it also had its share of limelight in this CES. It was started by Samsung which unveiled two new E-book readers with a 6 inch and a 10 inch display. Both of them ship with a stylus to scribble on the device while you read it. Spring also showed some innovation by adding a second, colored screen for web access, to its E-book reader. Plastic Logic also showed an E-book which was for "Mobile Professionals." This is still a category which has been dominated by the Amazon Kindle for long, and the entry of giants in this market benefits the consumer by competitive prices and greater variety.
CES 2010 had a lot for the common consumer as we saw a shift in the products price tag. These technologies are most likely to influence us in some way or the other. We may eventually end up watching 3D Soccer matches, while browsing internet on our tablet while the E-book reader loads our favorite book.