It's that time of the year again. We've already seen what Google has in store for 2015, and it's time for Apple to join the party. The company's Worldwide Developers Conference (WWDC) 2015 is just around the corner, and here's everything we know so far about what's to come in a few hours.
iOS 9: The next of iOS
Codenamed Monarch, iOS 9 is by far the most important part of WWDC 2015. With iOS 8, Apple solidified its operating system, streamlining the usability aspect and setting the stage for the future. The next version of its mobile OS is expected to follow this path, introducing new features that will bridge some gaps between iOS and Android and introduce other features aimed at making the overall user experience better.
While there won't be any serious change in the overall looks and UI on iOS 9, Apple reportedly plans to introduce changes to the system fonts. A 9to5Mac report indicates the new font as 'rounder' and 'less digital'. The Cupertino-based company is also expected to change how Siri looks on the iPhone, giving the personal assistant a more Apple Watch like look.
More important though is what Apple plans to do in the background. The company is set to deal a major blow to jailbreakers, introducing a new security system called Rootless. This will reportedly deny access to certain files on iOS even for admin level users. Security advancements will also be brought to iCloud, through something called iCloud Drive. Apple reportedly plans to bring apps like Calendar, Notes etc. into the iCloud Drive platform, which will allow better encryption and faster syncing. Lastly, the Trusted WiFi feature is expected to make an appearance in iOS 9. It is meant to increase security for WiFi connections, that will let devices connect seamlessly to authorized ports, but use a more secure, encrypted authorization process for non-trusted routers.
Another much-needed update that the iOS 9 is expected to feature is the revamped version of Apple Maps. It has decided to include a mass transit directions system that will add location, navigation and network details to its Maps app, which has until now been heavily outplayed by Google Maps. Another feature that Apple is expected to add under the Proactive banner is 'Browse Around Me', that will provide results of businesses in nearby locations. Additionally, Transit View and Trip Planning Modes are also being added for a number of cities including New York, London, Berlin and Paris, with plans to increase the network to other places.
Apple has also added Legacy Support to iOS 9, meaning that it will not make older devices slow, once upgraded. Support for improved performance includes devices as old as the iPhone 4s and the first generation iPad Mini. With this, Apple will probably look to expand the sale of their devices to untapped markets with older devices at low prices.
Other updates might include a new keyboard design that may feature a slightly different keyboard colour, changed orientation and more font options.
Proactive: Apple realizes Siri is no match for Google Now
While Siri was a major hit when first introduced, Google Now has bettered and overtaken Apple in terms of voice search functionality. With Proactive, Apple aims to revamp Siri, and integrate it with Maps, Contacts, Calendar, Passbook and other third-party applications to provide a deeper and more detailed search experience. While work on Proactive has been on for a long time now, Apple's main aim seems to have been on providing an all-encompassing search engine that would reduce its reliance on Google's services. Spotlight was the first step towards the target, and with Proactive scheduled to be introduced in a few hours, it will be interesting to see Apple's approach.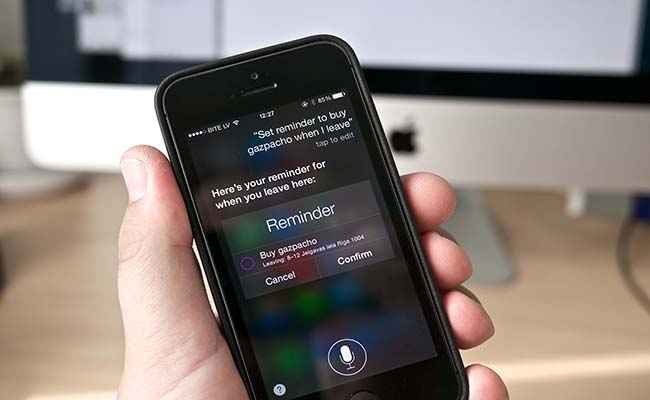 Another threat to Siri's competence as an "intelligent personal assistant" is the soon-to-be-launched Hound, that had a spectacular launch recently, displaying functionality and efficiency of operation at previously unseen levels. Whether Proactive will match it or take it even further might just change the future of intelligent voice assistance in smartphones. Siri is all set to receive a revamp in both functionality and appearance, and we expect Proactive to be a major revelation at WWDC.
HomeKit: Apple enters another part of your life
With HomeKit, you can remotely control approved devices through Apple TV, and create and design virtual rooms, along with adding or arranging accessories in it. HomeKit aims at integrating household services and technology, which will allow users to control their entire home remotely.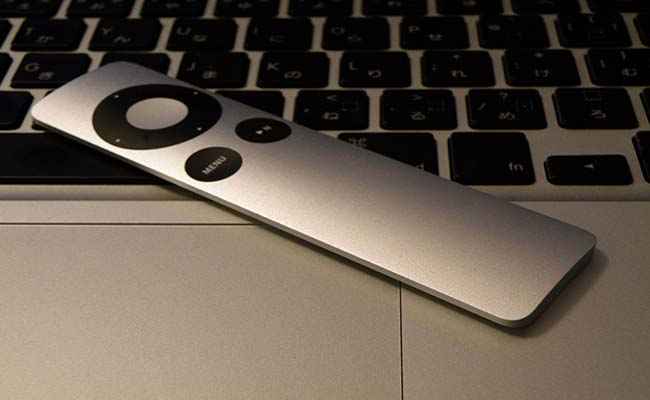 This is a completely new venture for Apple, one where they can take intelligent services further if they get it right.
Mac OS X 10.11: The Big Mac
Codenamed 'Gala', the OS X 10.11 follows the major graphics overhaul introduced in 10.10 Yosemite with major efficiency and security updates. While both iOS and OS X are scheduled to receive more functional updates than innovative additions, it is expected that OS X 10.11 will also receive a number of updates that have been lined up for the mobile platform, like the to-be-revamped Maps and iMessage updates (selective Read receipts for personal and group chats).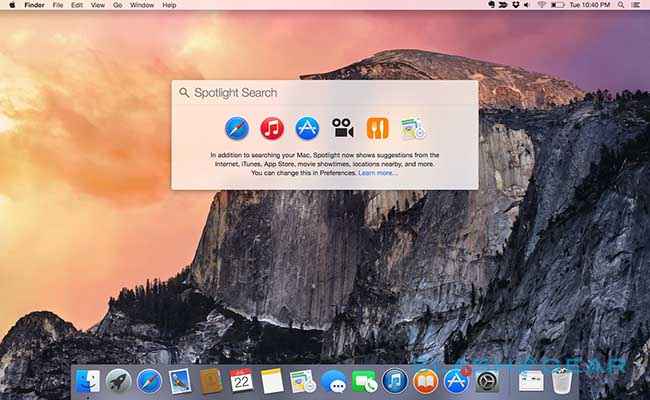 It is also likely to pick up the San Francisco font from Apple Watch, and further refine some graphical features from Yosemite. The new OS X is also scheduled to feature a 'Control Centre': a semi-transparent panel that will have functionality options like brightness, volume and power controls.
Apple Music: Is this the real reason why Apple bought Beats?
Apple Music has been on the radar for a while, and was confirmed yesterday by Sony Music's CEO, Doug Morris. Aimed at recapturing Apple's declining share in the music industry from the likes of Spotify and Pandora, Apple Music will feature advertisement-based free streaming curated by live DJs, and a subscription-based on-demand music streaming service. With Beats' founder Dr. Dre roped in by Apple as part of a $3 billion takeover, it seems like plans for Apple Music has been brewing for a while.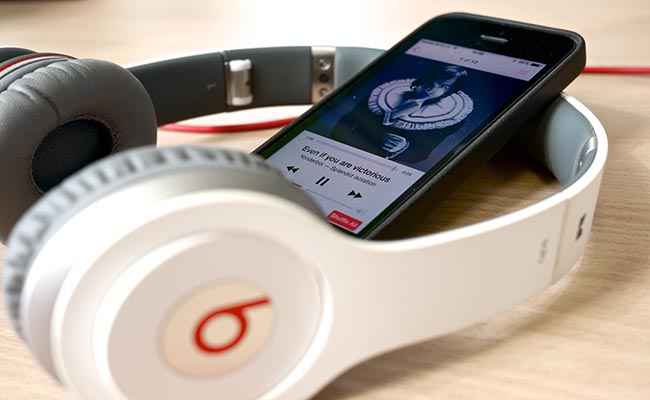 Likely to be integrated into iOS 8.4 and above, Apple will also provide updates to iTunes 12.2 for both OS X and Windows to integrate Apple Music services. Existing Beats users will also be able to integrate their playlists into the Apple-based service.
Additionally, the new Music app will also feature Cloud-streaming services along with integration with existing music on the device. Apple Music is likely to debut in U.S., Australia, U.K. and Russia, and then expand to further regions.
The future of the iPad: Added functionalities
The iPad will also get a few neat functional updates, like split-screen view and multi-user mode. While the split-screen view will enable users to use two different apps in two sections of the screen, the multi-user mode will let different users work on a single device, acting more on the likes of OS X user profiles; i.e. complete personalization of a profile that will not be accessible from another profile.
With these updates, Apple is aiming to make the iPad a complete multi-tasking tool for business users.
Force Touch Support
While this is a hardware-based haptic feedback update and might not be announced on stage today, this is an important new feature scheduled for integration with iOS 9, where users can integrate it to their own apps. Force Touch will also enhance all iOS services including Maps, Music, multi-touch functionality and other controls.
Apple Watch SDK
The native Apple Watch SDK for developers is also scheduled for release at WWDC. Previously, Apple Watch apps used to run on the iPhone, and data was transferred to the watch via Bluetooth. With the new technology, apps can be installed directly to the watch. The Digital Crown sensor and the watch's processing powers will also be used more effectively, with this new feature. This will lead to a smoother performance from the Watch, as it will avoid connectivity stutters.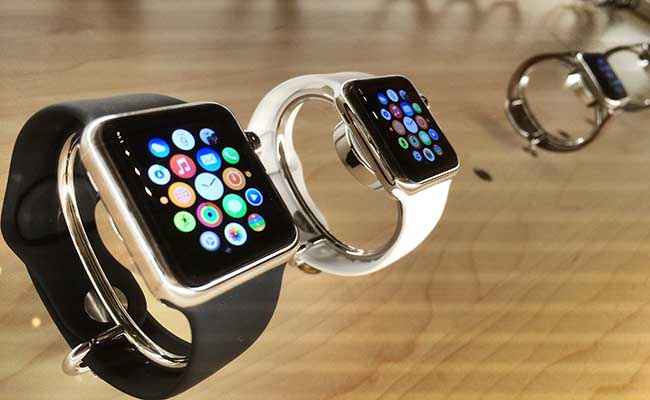 Additional updates to be announced at the WWDC may include Swift 2.0 programming language, introduction of Apple Pay in Canada, and a revamped iTunes Radio.
Source: 9to5 Mac, Business Insider