Microsoft's Windows 10 anniversary update is here, and it's bringing a bunch of new features that you may enjoy. Here's what to look forward to.
Windows Hello can now unlock your device using your phone
For devices that supported it, Windows Hello already let you unlock your device by just being in front of the camera and letting it scan your face. With this upgrade users will have the option to ditch the time consuming process of entering a password by tapping your Windows Hello enabled phone. With most users using one password across many websites, Windows Hello can be a very useful update with its integration with Microsoft Edge which is the first and only browser to provide biometric access to supported websites and paired applications.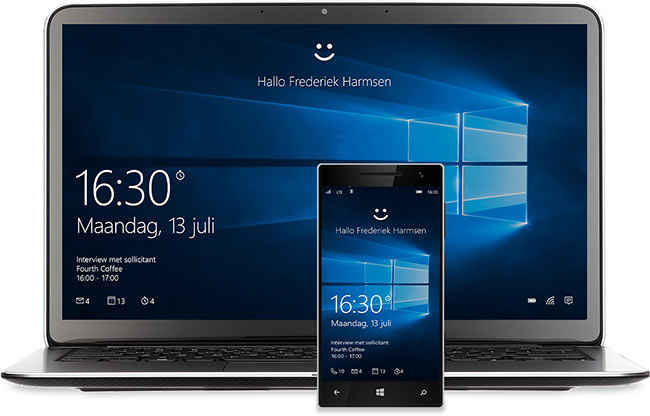 Windows Ink will help you pen down ideas on touch screen devices
With the new Windows Ink, you will have the freedom of writing down your thoughts and bringing them into action on screen. With Windows Ink coming into the picture, just one click of a pen and you have sticky notes on your disposal. There are still some tasks for which we can't use keyboards for example writing equations. Windows Hello can be very beneficial in this scenario. Windows Ink provides you with a wide a range of possible app integrations such as Maps, Microsoft Office, and Edge making our life way easier. The most prominent feature about Windows Ink is when you start drawing a figure which is identical to a graph or chart you can actually see it coming to life.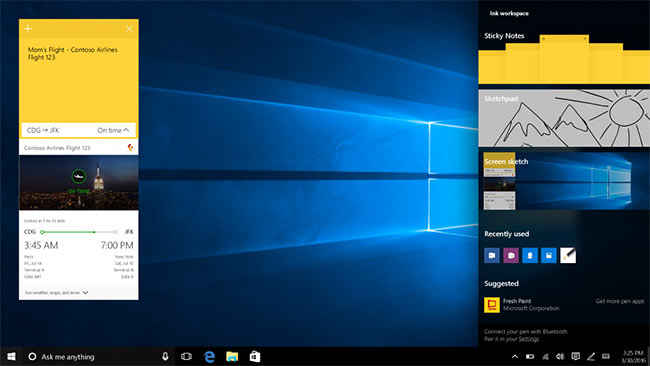 Cortana just got smarter
No doubt the added features to Cortana will be the most important update from the lot, with Cortana learning how to give you suggestions or handling your day to day work. Cortana is now capable of helping you even with a locked screen. For example, when you have no time to enter your password and you need some quick help. You can also ask Cortana to play music, set reminders, or even make notes. Many notification based task can be carried out using Cortana and the best thing about this is its Android support. With these major upgrades Cortana is going to give all the rival personal assistant such as Siri, Alexa and Google Now, a hard time.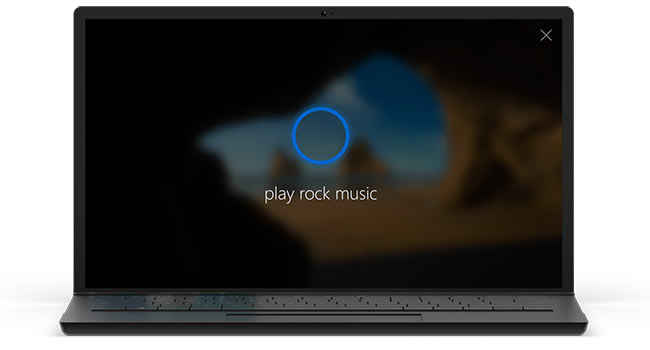 Redesigned Smart Menu with a full list of installed apps on display
With the new redesign of Windows Smart Menu there will be major changes in the layout, with the "All apps" option disappearing, making the layout look very materialistic. The option has been replaced with a full list of apps on display with the most recent used and added apps appearing on top of the list which was previously listing only one item. Now this has been replaced with three and each can be expanded to see more apps which will be sorted chronologically as per your install date. Onedrive users can now search files on drive and on PC directly from the Start Menu.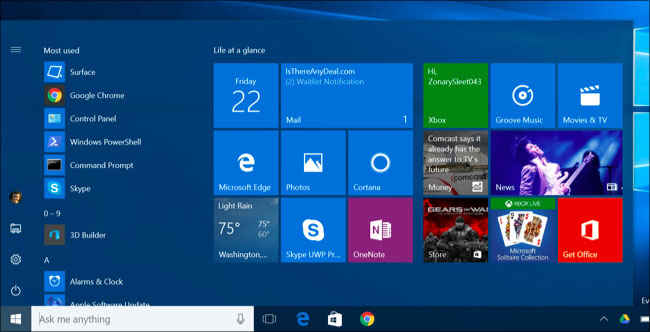 Emoji update
With the new build rolling out soon there has been a total change in the emoji design with different skin tones available just like Whatsapp. As Microsoft commented: "We are updating the entire set of font-based emoji in Windows 10 that aligns with the Microsoft Design Language with a distinct visual style as well as the Unicode standard. These new emoji are designed to be detailed, expressive, and playful. Their larger size takes full advantage of every pixel and the two-pixel outline allows for emoji to appear on any color background without loss of fidelity."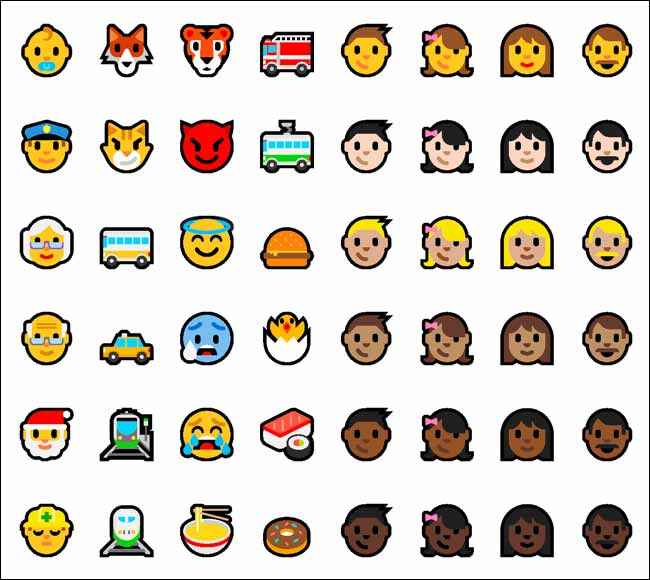 Android and Windows Phone interaction
With Cortana's debut into Android, Windows is coming with a feature to enhance user experience with the Windows anniversary update. Cortana will be able to mirror all the notifications that appear on your phone on the Window's notification panel, in addition to this users will also be prompted when they have low battery on their phone and will also show a sign when the device is put to charge. Cortana will also support "Messaging Everywhere" which means when you receive a SMS on your smartphone the SMS will be displayed on your PC and if you reply to the text message via your computer it will still be sent to the person who is texting you.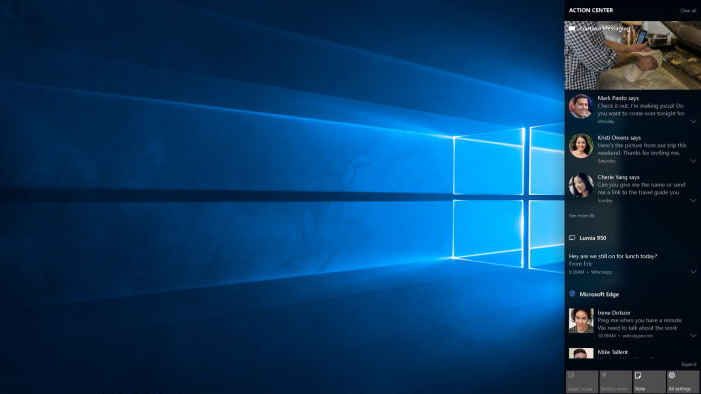 Windows 10 Gets a dark theme
Earlier with the release of Windows 10 there was a hidden Dark theme which needed to be accessed through registry settings because of it being incomplete but now with the anniversary update the dark theme will be officially available for the users. Just navigating to Settings > Personalisation > Color. This might not be compatible with third-party apps which have been designed with reference to the white layout.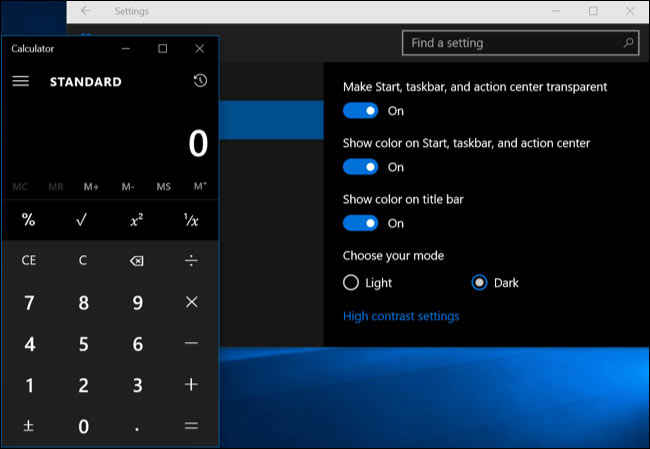 Microsoft Edge supports browser extensions
While all leading browsers such as Chrome and Firefox have dedicated web stores providing tons of extensions, Edge was still left in the dark ages. Not anymore. A few extensions are already available eg. Microsoft Translate, and OneNote. To add an extension to Edge all you need to do is go to the Windows Store.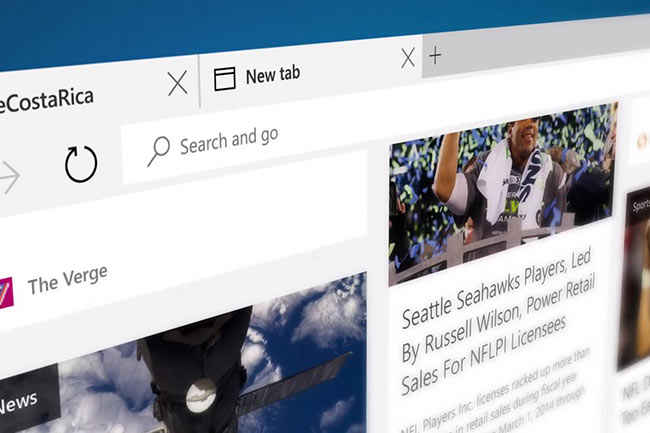 Windows gets its own Linux Command Line
With the anniversary update coming out this summer, Bash will also make its debut. Reports suggest it won't be a port like Cygwin, it's more like a full Ubuntu command line running natively on Windows. You need to download the command line binaries using apt-get. This might be very a beneficial upgrade for developers who have to keep Ubuntu installed on their PC just for the command line. The only drawback is no support for server software or graphical applications.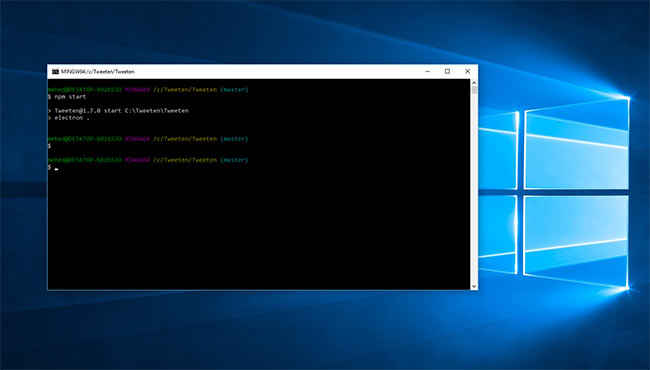 More desktop apps and games
We want to see more apps in the Windows Store but do not want them limited by Universal Windows Platform (UWP). But with the Windows Anniversary upgrade, this problem will be solved. Regular desktop apps will finally make their comeback with this update but only if developers 'convert' them to the Universal Windows Platform. Microsoft is soon planning to launch a tool which can be used to convert any desktop application which is present on their computer to a sandboxed UWP application. This can be used by developers to convert their own application which will make it fit to upload it on the Windows Store