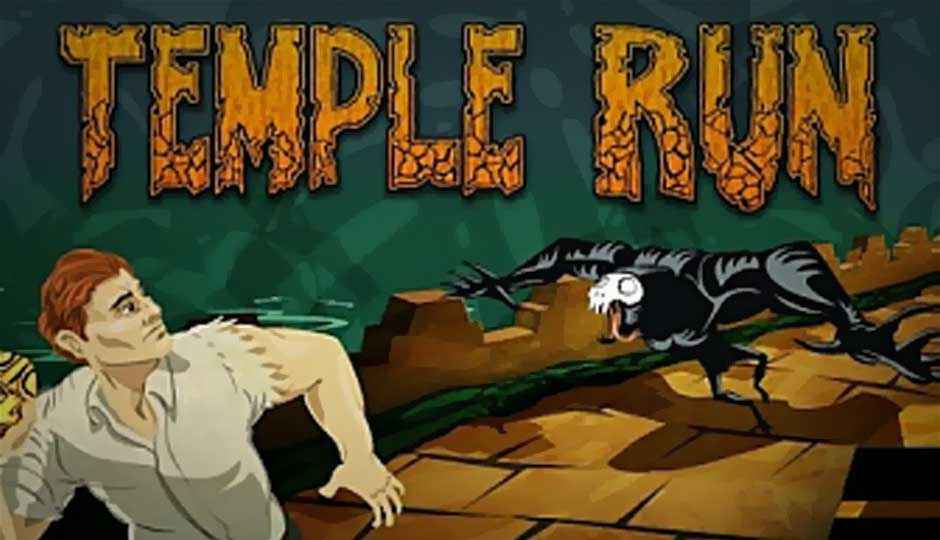 Gaming on the smartphone appeals to a wider audience when compared to consoles. Generally, to play a game on your Xbox 360 or your PS3, you need to invest a few hours, but games on your smartphone can be played for a few minutes on the go while you wait at a traffic signal or for the bus, ride in the bus or metro, so on and so forth.
There are games available from a variety of genres ranging from puzzles like the Angry Birds games to the like of Infinity Blade and Street Fighter that define action games on the handheld platform. We have also seen shooters like Wolfenstein 3D make an appearance on touchscreen devices.
But today, we are here to list a genre of games that may be casual in nature but requires a lot of skill if you want to make your name visible on the top of the leaderboards. The core of these games is running.
You will don the role of a protagonist who must run to save his life. Run from monkeys, run from a security guard or just plain run to hit the high score. If you have remotely heard of a game called Temple Run, you will understand what we are talking about.
So here's our list of Top 5 Free Running Games:
Temple Run
The first game on our list has to be Temple Run. Not only is this the most famous game in this genre, but also defines the running game genre. In the game, you've stolen the cursed idol from a temple, and now you have to run for your life to escape the evil demon monkeys nipping at your heels. The game tests your reflexes as you race down ancient temple walls and along sheer cliffs. Swipe to turn, jump and slide to avoid obstacles, collect coins and buy power ups, unlock new characters, and see how far you can run!
The best part about this game is that it is free.
Android users can download it here, iOS users can download it here
A sequel to the game too has been made and it is based on the animated movie, Brave. The game costs Rs. 55 on the Google Play store and $0.99 on the Apple app store. This version of the game however is paid. You can still take a look at it below:
Line Runner
Line Runner is a side scrolling game where your character is like a stick and you need to guide him through obstacles in your path. In the game, gamers quickly jump over and roll through obstacles, as fast and as far as they can. The motive of the game is simple: try to beat other players' highscores on up to 10 different tracks.
The gameplay is fast paced, challenging and the difficulty increases as you move forward.
The game is free for Android but is paid on iOS ($0.99).
Android users can download it here, iOS users can download it here.
---
Subway surfers
A free game that is currently an iOS exclusive, the game puts you in the shoes of Jake, who needs to escape from a grumpy Inspector and his Pitbull dog. The game gives you access to nifty gadgets such as a hoverboard, jetpacks and shoes that make you jump higher.
The motive of the game is to swipe left or right to avoid the train carts that are stationary and travelling towards you as well as swipe up and down to jump over and roll under the obstacles. The game is very colourful in its appearance. Gamers can collect coins throughout the game to upgrade their skills and unlock new playable characters.
iOS users can download it here:
---
Run Like Hell!
In this game, gamers will run, jump and platformer – slide, climb, string, jump and crawl their way to safety as they are pursued by hungry looking savages with spears. The game includes varied environments like ancient ruins, along nighttime jungle trails and sun-kissed beaches. While enjoying the varied environments, gamers need to dodge obstacles as they progress.
Run Like Hell! includes three game modes – endless, story and time trials, over 30 levels in Story Mode in 3 difficulty modes, Leaderboards, Achievements and Challenges
Run Like Hell! Is free for both Android and iOS.
Android users can download it here, iOS users can download it here
---
Running Fred
A sequel to Falling Fred, Running Fred puts players in the shoes of a hapless hero as he pursues his quest to remain among the living! The game has a large number of traps, a ton of acrobatic moves, an option to choose from multiple characters along with the ability to pimp up your character with special outfits such as Pirate Fred and Pip Fred.
The game has a variety of traps and Fred has the ability to run on walls just like the Prince of Persia and access to a jetpack as well.
Android users can download it here, iOS users can download it here