The original Gears of War game launched on the Xbox 360 way back in 2006 and changed the genre of shooters forever. It brought a forced method to the madness of the "run-and-gun" image that shooter games had developed, by introducing a cover system that was essential and not optional. There's been a new Gears game every 2/3 years, with Gears 5 (Review) coming out recently in 2019. Less than a year later, we have Gears Tactics, a turn-based strategy game that adds to the franchise's lore. However, does the game do justice to its own heritage and hence, is it work the asking price of Rs. 3999? Microsoft shared a review code for the game with us so that we could help you make that decision.
Gears Tactics: System Requirements
Gears Tactics is currently available only on PC, as counter-intuitive as it sounds. An Xbox version has been announced but does not have a release date yet. As for system requirements, here's an easy cheat sheet.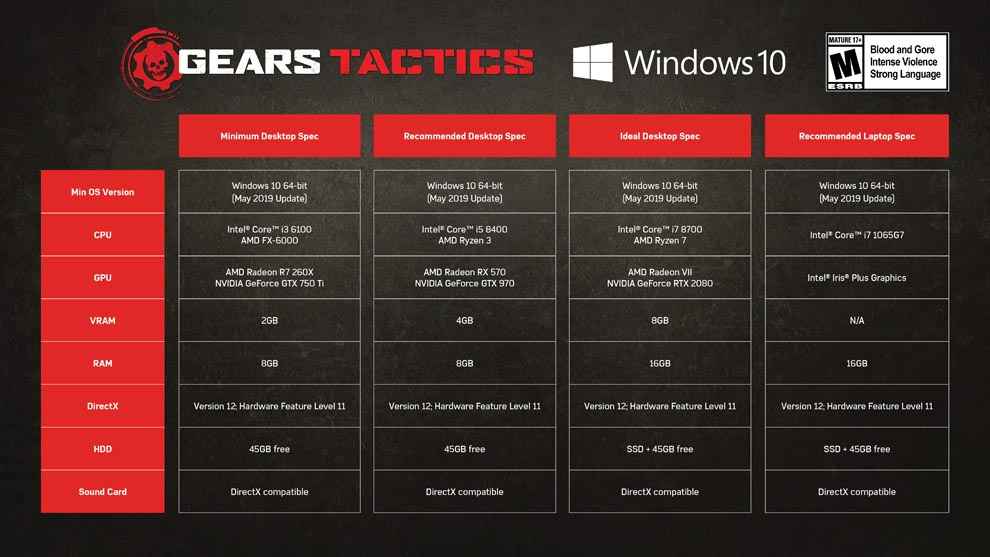 We played the game on a system with the following specs:
Processor: Intel Core i7-8700K
RAM: 32GB DDR4 @ 3200MHz
GPU: Nvidia GeForce RTX 2070 Super
Drive: 1TB Samsung 970 Evo Pro
We clocked an average of 77fps while running the game at 2560x1440 with the graphics set to Ultra, while in 1080p, the frame rate jumped up to 106fps.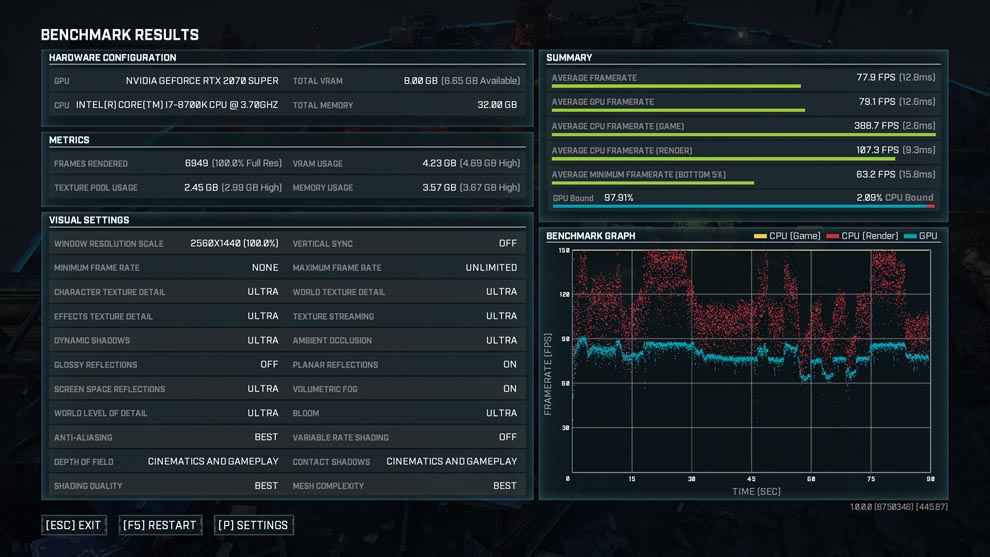 The built-in benchmark shows that Gears Tactics runs at roughly 77fps (average) at 1440p on our hardware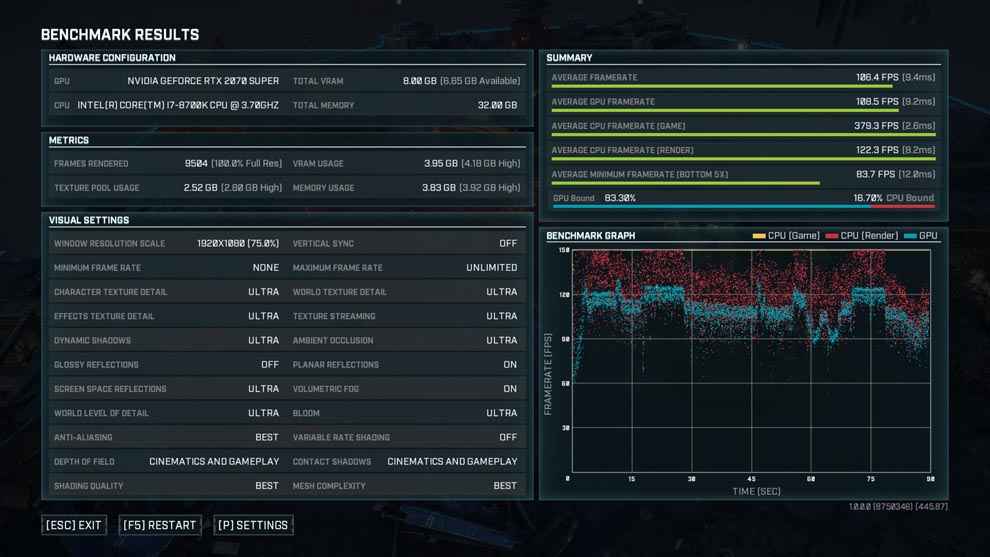 The built-in benchmark shows that Gears Tactics runs at roughly 106fps (average) at 1080p on our hardware
Gears Tactics: Storyline
Gears Tactics is a turn-based strategy game, and the storyline is extremely simple to keep the player going. You play as Gabriel Diaz, a fighter in the COG army who has been requisitioned to recover a secret document from a COG outpost. You are unwillingly paired up with Sid Redburn and set off on a mission to kill Locust Scientists. However, a lot of destruction has befallen Sera and the COG and the civilian population are in disarray. Therefore, you need to rescue and recruit soldiers for your mission. The entire game takes place before the events of the original Gears of War game and is hence a prequel. Interestingly, Gears of War Judgement had received a similar placement in the timeline.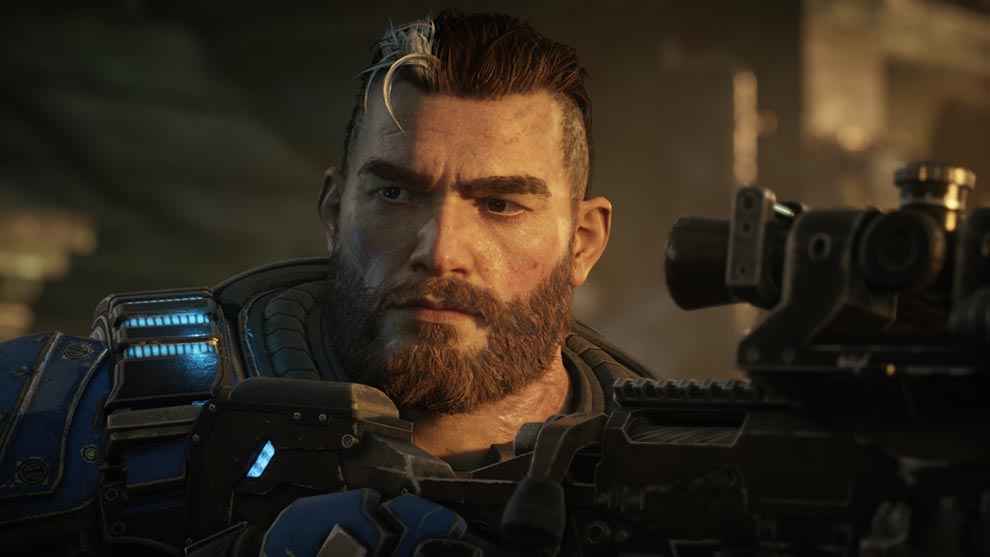 Gears Tactics introduces new characters such as Gabriel Diaz and Sid Redburn to the Gears universe
There are a ton of new characters that are introduced in this game, some of whom have a direct impact on the games that come after the events of Gears Tactics. From a lore standpoint, Gears Tactics does more to explain about the locust horde than it does about all the protagonists we've become so familiar with, and that's the beauty of it. All of the Gears games have done an excellent job in maintaining the mystery of the locust horde, while also giving away their origin in disjointed bits and pieces. Play all the games and you get a very good idea about them, and Gears Tactics just adds another solved piece to that puzzle.
While there's not much story or character development that can be had in games like these, Gears Tactics doesn't try to overdo the story-telling and sticks to the basics using cut-scenes. The cut-scenes themselves are done so well that they could literally be straight out of Gears 5.
Gears Tactics: The Gameplay
Gears Tactics is a turn-based strategy game, with "strategy" being the very operative word. Every character that's part of your roster for the mission gets a total of 3-turns, meaning that at your most loaded, you have 12 moves between four players to take out a horde of locusts. That's right, you're going to be facing hordes of locusts, just like in the original games and you will have to deal with emergence holes, grubs, grenadiers, snipers and even a Brumak. Thankfully, the way you deal with these enemies in Gears Tactics has been carried over very precisely from the main games, so progression will come naturally. What will not be natural is having to work with severely limited manoeuvrability. You have only three moves (per character) and you have to make do with that. This is where strategizing comes in. While you can't always predict how the locust will swarm your positions, one essential skill available to all characters is 'Overwatch.' When a character is assigned to Overwatch, they get to cover a particular area (A cone). If an enemy crosses over into that area, your guy automatically shoots and takes them down. However, the larger you draw the overwatch area to be, the less accurate your shots, so you're going to have to choose the area of coverage very smartly. The locust, on the other hand, can cover larger areas when in Overwatch mode and their shots are all spot on.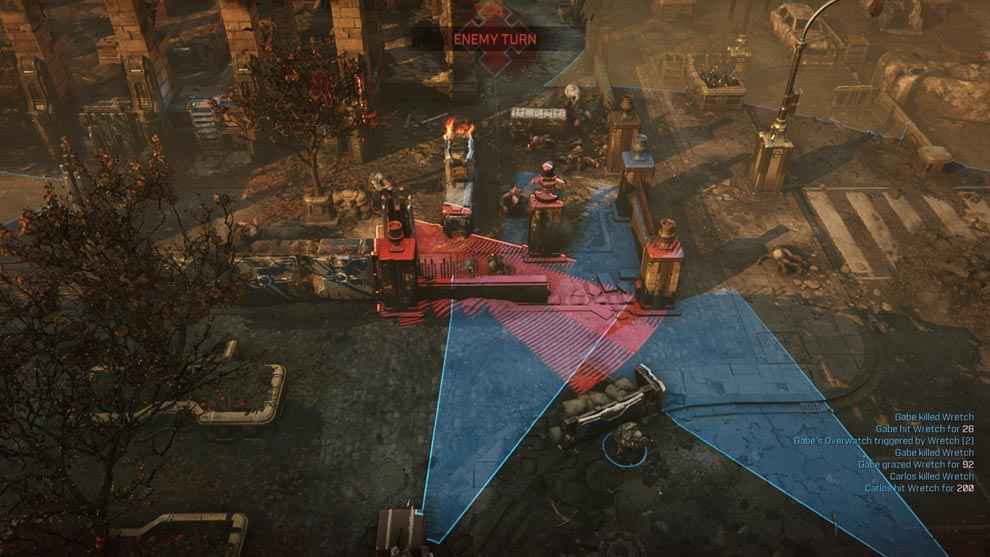 Gears Tactics introduces Overwatch, a way for defining a 'protected zone' in the map
Overall the gameplay has the difficulty well balanced to never make you feel overwhelmed by enemy forces, however, that's not where the game falters. Gears of War already slowed down a very fast-moving genre of games and now Gears Tactics makes the whole thing even slower. The game definitely requires patience while playing and if you're a fan of the franchise, you're definitely going to find the game slow.
Squad, Skill Tree and Equipment
Unlike the regular Gears of War games where there's no concept of levelling up, Gears Tactics offers plenty in the way of it. You can choose the kind of classes you want participating in each mission (there are five to choose from), such as Vanguard, Support, Heavy, Scout, Sniper. Each class comes with its own primary weapons, but there are mods available that allow you to improve said weapon's effectiveness. Each of the characters can be levelled up as a whole in terms of their skills, armour and weapons. The skill tree allows you to equip four modifications per character and allows for a very vast number of possible combinations. As you recruit more soldiers for your cause, you can customise their attributes too. Picking up crates during missions unlocks weapon and armour modifications, allowing you to improve accuracy, magazine capacity and even health.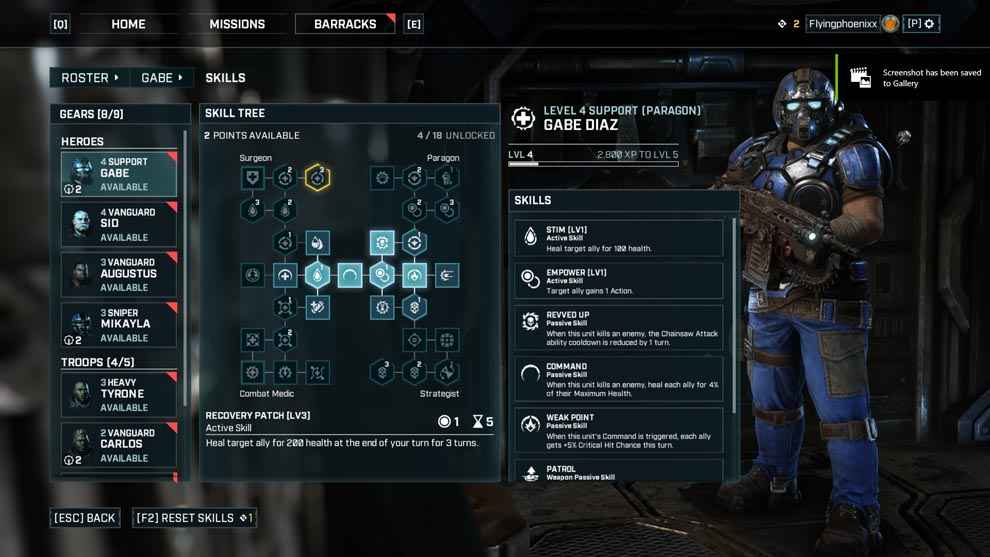 The skill tree offers plenty of upgrades and abilities, with each character being capable of holding up to 4 of them
You're going to be spending a lot of time in the Barracks where all the customization happens in order to tweak your squad appropriately for the upcoming mission.
Gears Tactics: Graphics
One thing that can be said without a doubt is that visually, you cannot deny that Gears Tactics belongs to the Gears Universe. Even though it's a top-down strategy game, Gears Tactics is rich in world and character detail. When you take a headshot, you can actually see the blood spray. If you go in for a glory kill, the game switches to a cinematic cut for the glory kill. This happens occasionally for headshots as well as grenade kills. The game retains its "destroyed and gritty" feel, with detail-rich textures. Gears Tactics, unlike Gears Pop, doesn't feel like a "cartoonish" rendition of the original game, and perhaps the best way to describe it would be that the developers went into a regular Gears of War game, and moved the camera from behind the character to on top of them.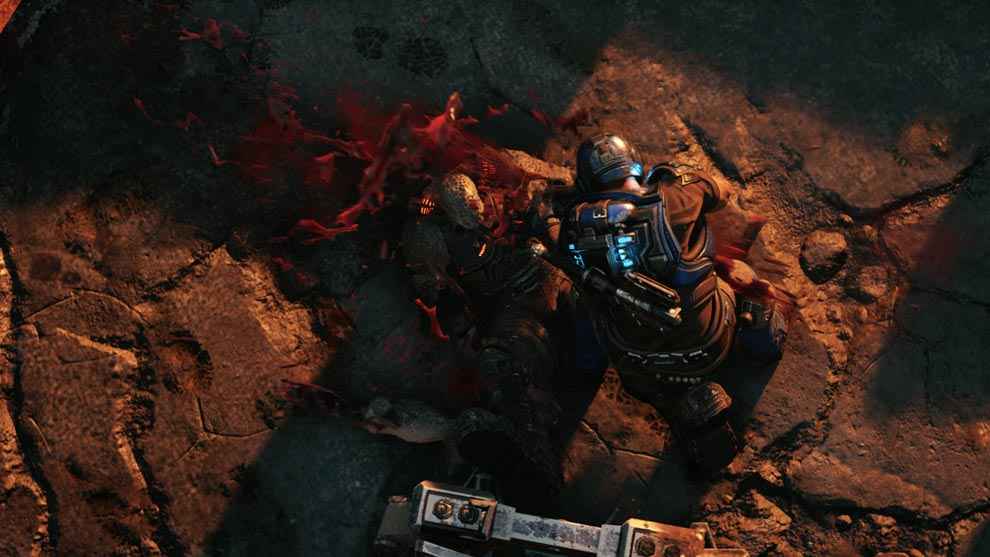 There's no denying that Gears Tactics looks damn good!
Gears Tactics: Conclusion
Gears Tactics is a fun game. It is difficult and challenging enough to keep you engaged, but does not cross over to the frustratingly difficult side of things. From a pure gameplay perspective, Gears Tactics can feel slightly repetitive, but just as that fatigue starts to set in, the game will throw something…'big' your way. From a storyline perspective, you don't need to have played a single Gears of War game to make sense of what's happening here. However, from a larger perspective, Gears Tactics contribution to the overall lore of the locusts is fairly small in comparison to the other games. When we consider that Gears Tactics has the same price tag as its AAA counterpart, it becomes difficult to justify the purchase. The gameplay while fun, can get monotonous. Missions end abruptly and collecting crates in the middle of missions yields very little reward. Even hardcore Gears fans will have a hard time justifying the price, so it's better to wait until the game goes on discount. However, if you have the PC-version of GamePass, you automatically get to play the game without spending a dime. In fact, getting GamePass for PC costs Rs. 699/month, a fraction of what you would pay to play the game. So get Game Pass for a month, play the game and then just cancel your subscription after if you choose.
Skoar: 7
Moar:
Tested on: PC
Developer: Splash Damage, the Coalition
Publisher: Xbox Game Studios
Platforms: PC
Price: Rs 3,999, Included with Game Pass for PC