Amazon recently announced a new set of features for its Echo devices at its virtual launch event, where the company also showcased its latest Echo devices. This year, Amazon has completely redesigned the smart speakers with a spherical design, and also the software updates that claim to make the Echo speakers smarter and more secure.
At the launch event, Amazon also showcased some cool and creepy stuff like its rotating Echo show and a flying security camera drone for in-home surveillance. The e-com giant has also launched the Echo for Kids with interesting designs alongside a set of new features and skills.
Amazon also announced several new features with some slated to arrive this fall. The company has not revealed whether or how many new features will make it to the Indian market, but we picked the top five and tell you how they work.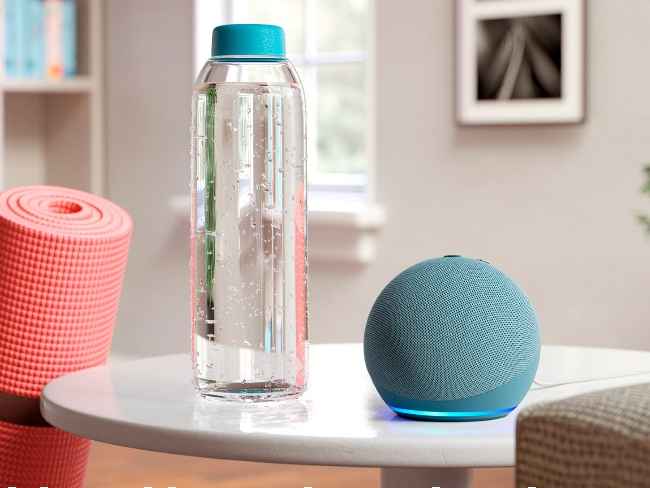 You won't need to call "Alexa", thanks to conversation mode
One of the most annoying aspects of dealing with smart speakers is to constantly call out "Alexa" (in Echo's case) to wake the speaker up, even when your command comes seconds after you called it. Amazon is adding a new upgrade called 'natural turn-taking' which lets you activate Alexa's conversational mode to interact with it without calling the wake word repeatedly after every five seconds. You can simply say "Alexa join our conversation" to activate it, and it will allow multiple people to interact overlapping each other.
To turn it off, you can simply ask Alexa to leave the conversation.
Alexa can be taught new tricks
Alexa speakers already come with skills that let you teach your speaker new things. The new update takes it a notch higher as users will now be able to perform interactive teaching. If Alexa doesn't understand a command, it will ask you questions to learn what you want it to do. For example, if you tell Alexa to set the AC temperature to pleasant, it'll not understand the command, and say" I don't know what pleasant is set to. Can you teach me?" You can then tell the Alexa that pleasant means setting the AC temperature to 24-degree. Alexa will remember what to do the next time you ask Alexa to perform the same task. Note that we have not tested these features as of now, so the example might not work exactly as stated.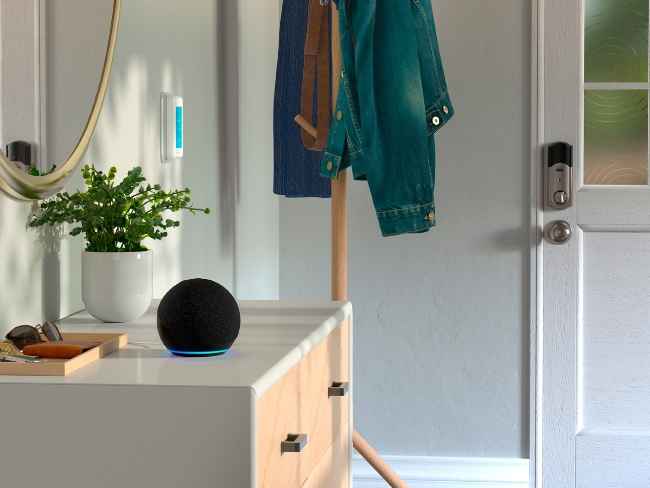 New security features are also incoming
Amazon had introduced the Echo Guard feature in the past that detects the noise of breaking glass or a fire alarm for free. Now, the company has introduced a paid service that charges $5 (in the US) for additional security features. If you subscribe to this service, the Echo speakers will monitor sounds like a door opening or an intruder speaking, and then play custom sounds like dogs barking when you are away. It will notify you of any suspicion and assist you to connect to an Emergency helpline or police if needed.
Once available, the service will be accessible by opening the Alexa app on your phone and selecting More > Settings > Guard. Note that Amazon hasn't confirmed if the service will make it to the Indian market or not.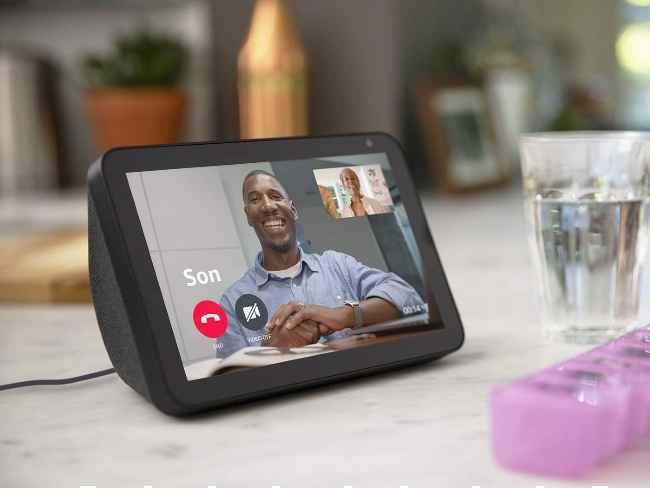 Group call up to eight contacts
Echo users will now be able to call up to eight contacts for a group call after the new update arrives. Note that only Echo Show speakers with a display can facilitate video calling, while there's only the audio call option on the non-display Echo speakers.
You can add contacts to make groups like family, friends or office to call the group with just one command - "Alexa, call family/friends/office".
You can now stream Netflix shows on Echo Show
Another big news for Echo Show owners is that their devices will now support the Netflix app as well. Earlier, there was only Amazon Prime as the option, but now you can simply ask Alexa to "look for action thrillers on Netflix" and watch it on the screen.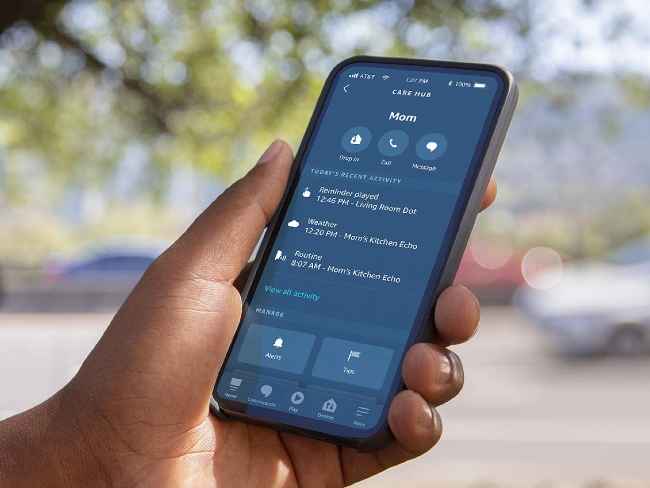 New smart routines are arriving
As of now, you had to use wake words to activate the Echo speakers, but now users will be able to create routines that are triggered by different sounds. For example, you can set a routine to turn off lights and TV through the sound of snoring or turning the lights on when a baby cries. If you fall asleep watching TV, Alexa will pick up your snoring and turn off the lights and TV for you. Similarly, it can turn on lights if it hears a baby crying.
Once it is available, you'll be able to set up and access the new routines in Alexa app > More > Routines.
New feature to care from a distance
Amazon released a helpful feature called Care Hub. Those with elderly parents living away from them will find this feature very helpful. When it arrives, you will be able to connect two Echo speakers with two accounts, which will let you see their activity feed in real-time. For example, you can set up an Echo speaker at your elderly parents' home and link it to your account. God forbid if an emergency comes up, they can say "Alexa, call for help", and get in touch with you. You can also set up an alert if the device doesn't detect any activity for a certain amount of time.