The best Android and iOS apps of 2017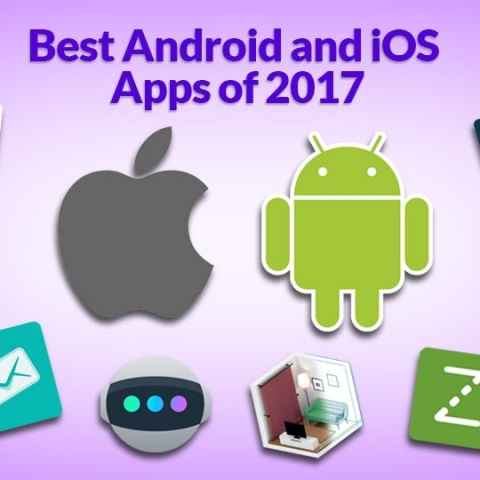 HIGHLIGHTS

From easier payments to anonymous confessions, 2017 has been quite a ride in the world of apps!
Among other things, 2017 brought a lot of useful apps to our smartphones. From making our payments easy to making our confessions anonymous, it has been a pretty momentous year for applications on your smartphones. In fact, there is a lot of conversation that they will soon be replaced by chatbots! But more on that later. For now, let us have a look at some of the best apps that came our way in 2017.
Note: Not all of these apps were released in 2017 - some were updated to include features that have taken the app to a whole new level and have hence made the list!

Google Tez
Tez is a fine example of the fact that it's not always a revolutionary product that gets you popular - its thoughtful design as well.
Google Tez
was launched as Google's
UPI
payment solution and many were expecting it to be just that. But thanks to its well-designed material design interface as well as a couple of additional useful features like balance check via UPI, Tez has seen a lot of takers.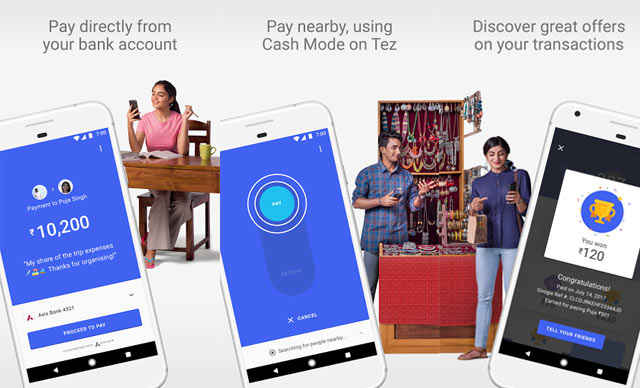 The app merely asks you to log in with your phone number. Post that you can add your bank account after creating a UPI PIN. This allows you to transfer money to another number and know that the money has been transferred directly to the corresponding bank account. Quite convenient, eh?

Firefox Focus
Firefox Focus is an alternate version of
Firefox
that focuses on the security features more than the base version. Apart from its desktop version, it also has iOS and Android apps. To start off, it is super light under 10MB. Interestingly, it doesn't let you take screenshots by default - although that can be disabled from settings. The app also shows you how many trackers it has blocked for a certain website. The rubbish bin icon on any page acts as a panic button which takes you back to the homepage and erases your history.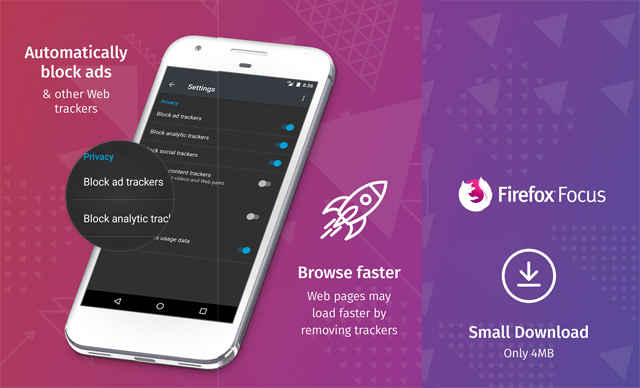 The browser does limit certain features like you cannot have tabs, watch videos other than full screen on Vimeo or ask for permissions (like the microphone) but when you signed up for Firefox Focus, you knew you were putting privacy and security ahead of everything else!

Zophop
If you've ever used m-indicator in Mumbai, now Zophop is providing the same facilities to almost every major city in the country. The app includes timings and route details for almost every major public transportation system in your city. For instance, in Mumbai, you get bus, train, metro, monorail and even ferry details. But one of the best features of the app, something that is gradually catching on, is live bus timings.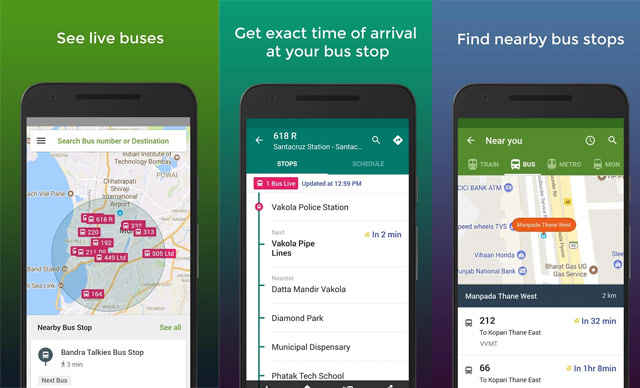 The information is obtained via crowdsourcing - as in, you need to check in on a bus from a certain bus stop to indicate its location. Along with all these features,
Zophop
also has a Nearby section where you can look up a nearby bus, a train stops on the map itself, as well as the live locations of buses. And did we tell you that you can also purchase passes on the app?

Astro
When was the last time you cleaned your Inbox thoroughly? Did you do it in 2017? No? There's still time to get it organised and Astro will help you do just that, with the help of AI. The app has all the typical features that you would want in an
email
manager: the ability to have multiple inboxes, snooze, swipe and gesture-based controls, scheduling messages and more.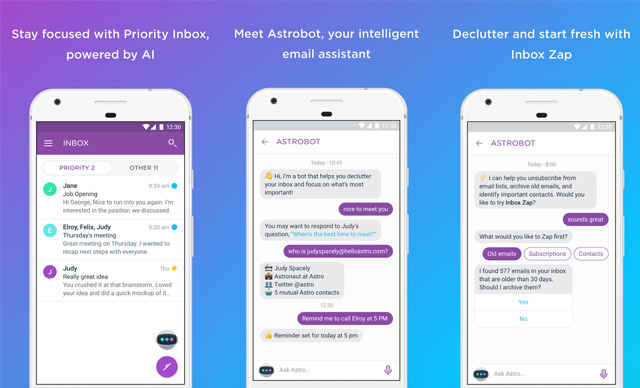 But the unique thing about the app is the built-in assistant that will learn your email habits and assist you to manage your inbox efficiently. All you need to do is to send a few commands and it can take care of those annoying newsletters, set reminders to reply to certain emails and manage that contact list.

Kruzr
Road accidents have increased a lot over the years and one of the major factors behind that is the distraction posed by our smartphones.
Kruzr
is an app that wants to become your driving assistant and take care of everything else (smartphone related) so that you can keep your eyes and mind on the road. The app automatically detects when you're on the move and switches your phone into a driving friendly interface, offering some basic features like music control, frequent contacts etc.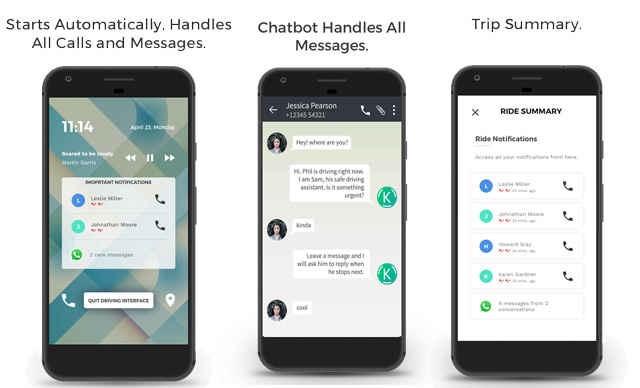 But the USP of the app is in the Kruzr bot that handles your calls and messages for you. And by messages, we mean WhatsApp, Messenger and the whole lot! The first time around, it did freak a couple of our friends out when a bot replied to their pings, but that being said, it's a pretty useful app to count on.

Tapzo
Tapzo is an app that integrates all of it - cabs, food, bills, news - under one app. We don't need to tell you how useful that could be, right? Especially when phones are running out of storage space as rapidly as the blink of an eye if you could actually save space by installing one app instead of say, 7 or 8, that immediately makes the app a must-have.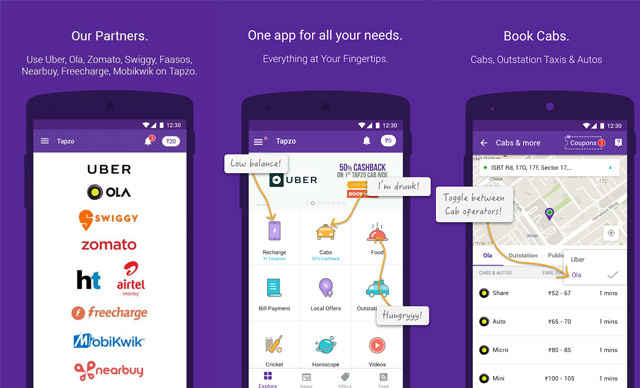 For now,
Tapzo
has partnered with Uber, Ola (the two cab biggies), Swiggy, Zomato (the two food biggies), BillDesk, MySmartPrice, Airtel Money, Redbus, Cleartrip, Bookmyshow, Freecharge, Mobikwik and more. Needless to say, this covers a really broad spectrum of services from reliable service providers all under the roof of one single app.

Planner 5D
Is VR merely restricted to being an entertainment platform right now?
Planner 5D
doesn't agree. The Android and iOS app might look like just a home planner, to begin with. However, it is a pretty handy one at that. Hit the new project button and you will see a coloured blueprint of a typical 5m x 5m room in front of you. The red plus '+' button is where most of the stuff that you can add to your house lies. You can switch the view to 3D anytime with the 3D toggle button.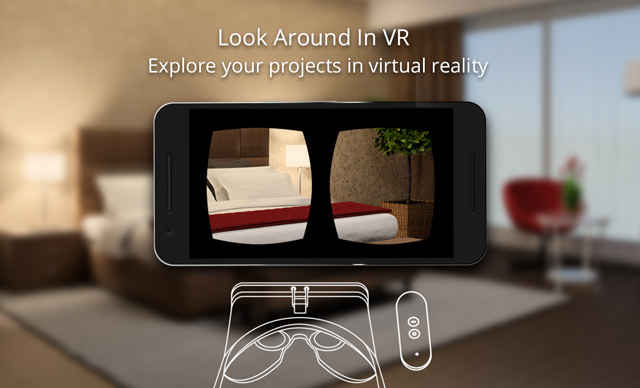 But the real fun begins when you hit the cardboard icon - you are thrown into the middle of a VR representation of the house you were just designing! Explore your dream house in VR if you're patient enough to design it in the first place.

Special mention: Sarahah
The confession app that took the world by storm deserves a special mention on this list. If not anything else,
Sarahah
shows how a simple idea for a very basic app can turn into the most viral thing on the internet for a long while.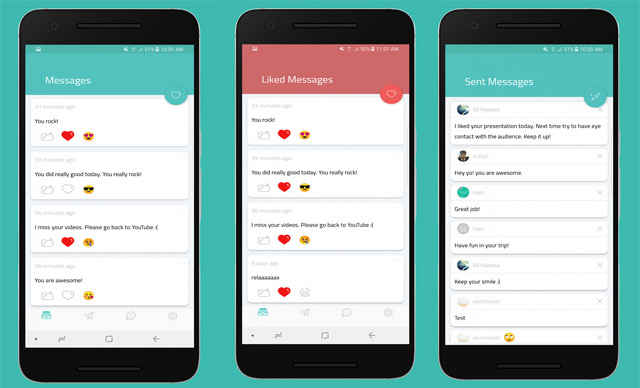 It also showed us a 'Black Mirror"-esque version of social media where people were confiding their secrets (or plain messing around) with other people from the comfort of anonymity. It even spawned spoofs and fake apps that claimed to reveal the names of the senders and more. If you're still using this one, hats of to you!