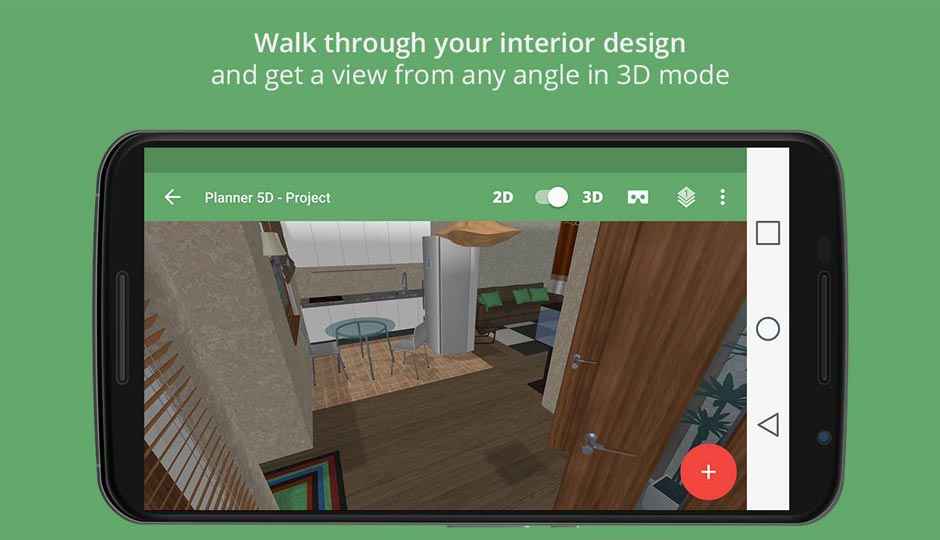 Google recently announced that it has shipped more than 10 million of its barebones Cardboard VR headset since it was launched back in 2014. This number, more than anything else, tells us that more people now have access to 360 videos and VR content than ever before. But is that all there is to it? Is VR merely restricted to being an entertainment platform right now? Planner 5D doesn't agree.
The Android and iOS app might look like just a home planner to begin with. However, it is a pretty handy one at that. To begin with, the app functions only in the landscape mode, which is how it is optimized to work. You start off on the Projects screen, and after a quick sign in, you're ready to create your own project.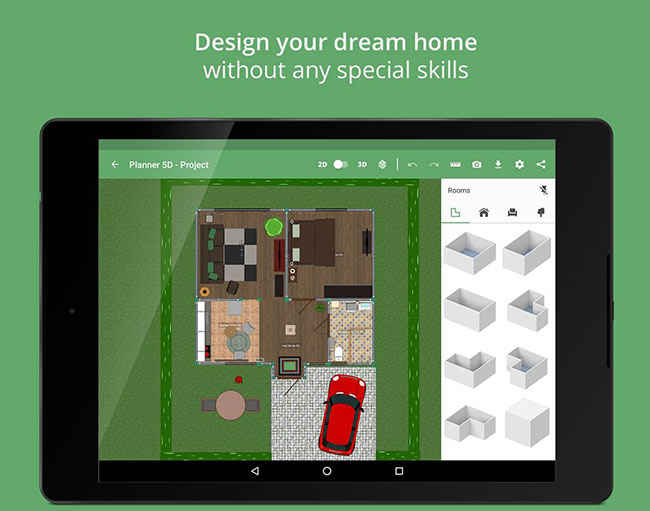 Hit the new project button and you will see a coloured blueprint of a typical 5m x 5m room in front of you. If you're not happy with the dimensions, just tap on the corners of the edges and drag them around till you have a satisfactory room size. You can even select a specific edge to alter the wallpapers, edit the size via a field, split it into multiple sections and more.
The red plus '+' button is where most of the stuff that you can add to your house lies. Tap the button to open a menu which divides all your stuff (and by all, we mean ALL) into construction (doors, windows etc), Interior (furniture, electrical appliances, and miscellaneous), exterior (paths, garden furniture, garage, pool etc) and more rooms (of different shapes). Each of these sections contains an exhaustive range of items that you can add to the various rooms in your house. And if one floor wasn't enough, a button on the top right can add multiple floors to your house.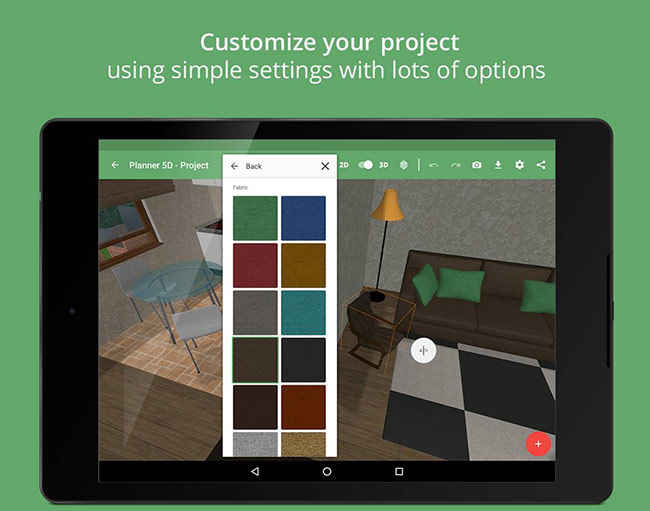 You can switch the view to 3D anytime with the 3D toggle button. This view lets you see your house in, well, 3D with standard interactions like zooming, rotating etc. You can even take a snapshot from a specific perspective with the camera icon on the top. But the real fun begins when you hit the cardboard icon - you are thrown into the middle of a VR representation of the house you were just designing!
You can move around in VR by using the button of your Google Cardboard VR headset, but just in case you don't have one of those, a non-cardboard headset will still let you view the house from a fixed viewpoint, and to move around all you need to do is take off the headset and tap the screen while holding the phone in the right direction to move to the room you want to be in - there are no physical interaction by the way, so you'll pass through everything you can see.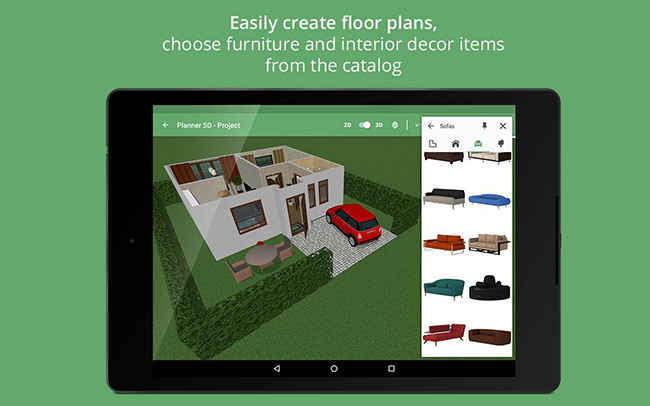 To get a sense of what you can achieve with this app, head to the Snapshots gallery and look at some of the pictures that people have snapped of their own projects. Or even better, head to the projects gallery to dive into the best projects yourself - keep in mind that sometimes objects fail to load and you might be looking at a partly wireframe design in VR. You can chose to view projects according to category as well, using a drop down menu on the side - so if you want to only see projects with a terrace, that's how you would do it.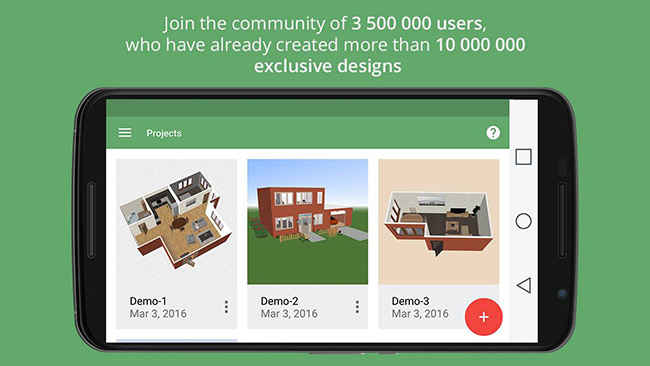 The app is immensely useful and interesting. You can use it to bring the most outlandish designs to life - massive tree in your living room? You got it! Or you could do some actually practical interior design to figure out how that chandelier will look in your room before you shell some hefty cash on it. Another app from the same developers lets you do the exact same thing with IKEA's product catalogue - if that is not a valid example of how useful VR apps can be, we have no idea in which reality you're living in! On the other hand, if you do try it out and get a design going, don't forget to share the screenshots with us!
Other Popular Deals
Samsung A7 2016 Edition Golden

Rs. 18990 *

Buy Now

Mi Redmi 6A (Rose Gold, 2GB...

Rs. 5999

Buy Now

OnePlus 6 (Mirror Black, 6GB...

Rs. 34999

Buy Now
*Includes Cashback
​