We get most of our news from social media today, but easy as it is, the sad fact remains that many of us aren't as informed as we should be. This is exactly what the creators of News In Shorts had in mind when they set out to work on the app. News In Shorts delivers news in 60 words or less, allowing the reader to read the full news story if they wish to.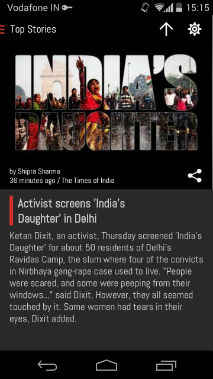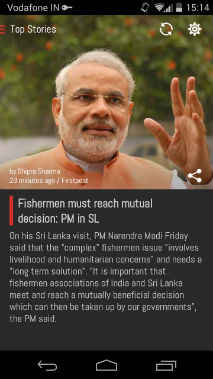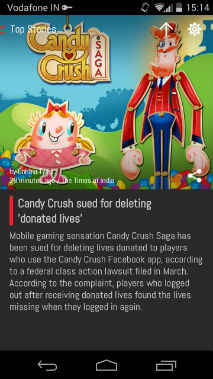 Azhar Iqbal, a student of IIT Delhi, started the app, with his friends Deepit Purkayastha and Anunay Arunav, also from IITs. The three had first started a Facebook page, back in 2013, to test out their idea of delivering news in a short format. The idea clicked and Iqbal and gang had thousands of followers pretty soon. The team's next big success was when, in 2014, it raised an undisclosed amount of seed funding from Times Internet and some others. Flipkart co-founders Sachin and Binny Bansal has also been involved. The app has most recently raised Rs. 25 crore in series A funding. It is currently the highest rated news app on Google Play, with a rating of 4.6 and 100,000 downloads. It's rating is higher than that of apps like BBC News, NDTV News etc. The three are currently on a year-long leave from college to work on the app.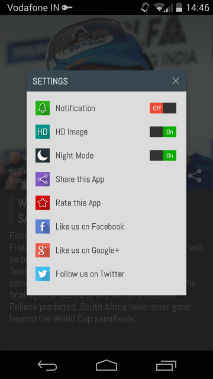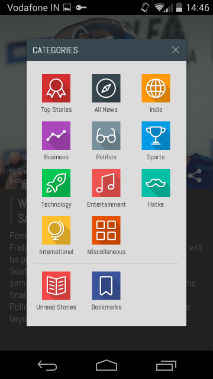 Think of it as a Twitter for news, except there is no social aspect to it. The News In Shorts app simply delivers content in 60 words or less and users can swipe up and down in the app to browse through the content. There's also a flip option, where one has to swipe right or left in order to read the full news if it interests them.
The first question that most ask about News In Shorts is how it delivers the short news. Well, Iqbal tells us that they have a full editorial team sitting at the back end. They decide what news content should go, write down a paragraph with the essential elements and put it up on the app, with a link to the website that the news has been taken from. It's a much better approach than using an algorithm, but the team currently suffers from lack of hands. News In Shorts currently isn't the most updated news app, but the number of push notifications I get in a day confirms that they're working hard.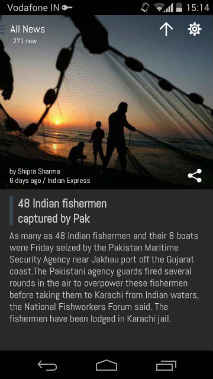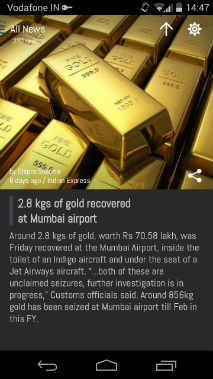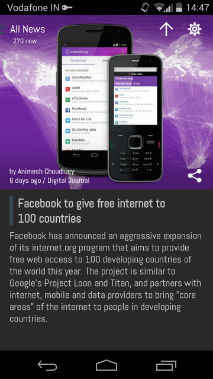 They currently have a team of 19 that publishes about 60 news items per day. Iqbal says the goal is to raise this number to 200 news items per day, by adding more hands to the team. In addition, the app will also get smarter with time. According to Iqbal, they're currently working on adding a feature where the app will recognise the kind of content a user is more interested in and then tailor content for them.
The revenue model is also pretty simple. News In Shorts comes with a promise of no advertisements, ever, which is essential for any good reading app. Hence, Iqbal's plan is to monetize the flips. Since News In Shorts is essentially delivering hits to websites with each flip, the websites may be ready to partner with it, if enough clicks are being delivered. For this, Iqbal and team's next goal is to reach one-million downloads, which he says should be done by the end of the year.
You can download News In Shorts on Google Play and iTunes Store.